Spring DIY projects to spruce up our backyard make me happy. Some of my favorite projects have been this driftwood hanging planter, a concrete and wood planter, and macrame plant hangers. Below, I'm showing you how to make a DIY bird bath using repurposed items.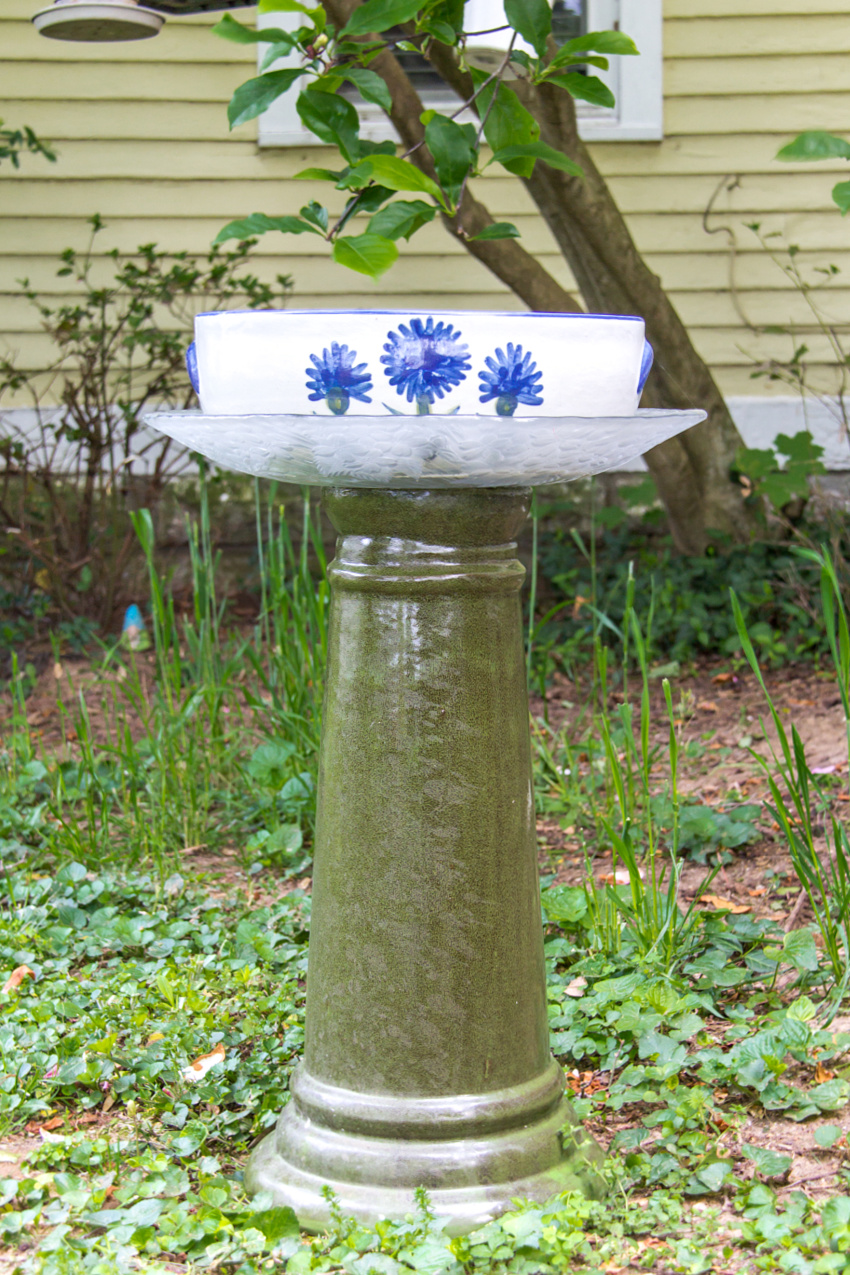 I love how this bird bath turned out. I collected the items used over a few weeks and all from different resale stores.
How to make a DIY bird bath
Supplies:
Large round glass or ceramic tray
Serving bowl
Base – use your imagination
E-6000 glue
As I mentioned above, I found these items over a few weeks. I knew what I wanted the bird bath to look like so as I visited resale, antique, and thrift stores I looked for the perfect pieces. The base for the bird bath was the first item that I found. It couldn't have been more perfect for this project. After that, I spotted the large ceramic serving bowl with flowers painted on it which I thought would fit in beautifully in our garden. The final piece was a surprise find though; a large glass tray with flowers on it.
Whatever you use, make sure it can withstand the weather outside and that the pieces will fit together comfortably once glued.
Instructions:
I ended up using just one more item for this project. When I decided to glue the glass tray to the base I realized that the shiny surface of the base might not adhere as well as I hoped, so I took some sandpaper and sanded the top a little to remove that extra shine from it.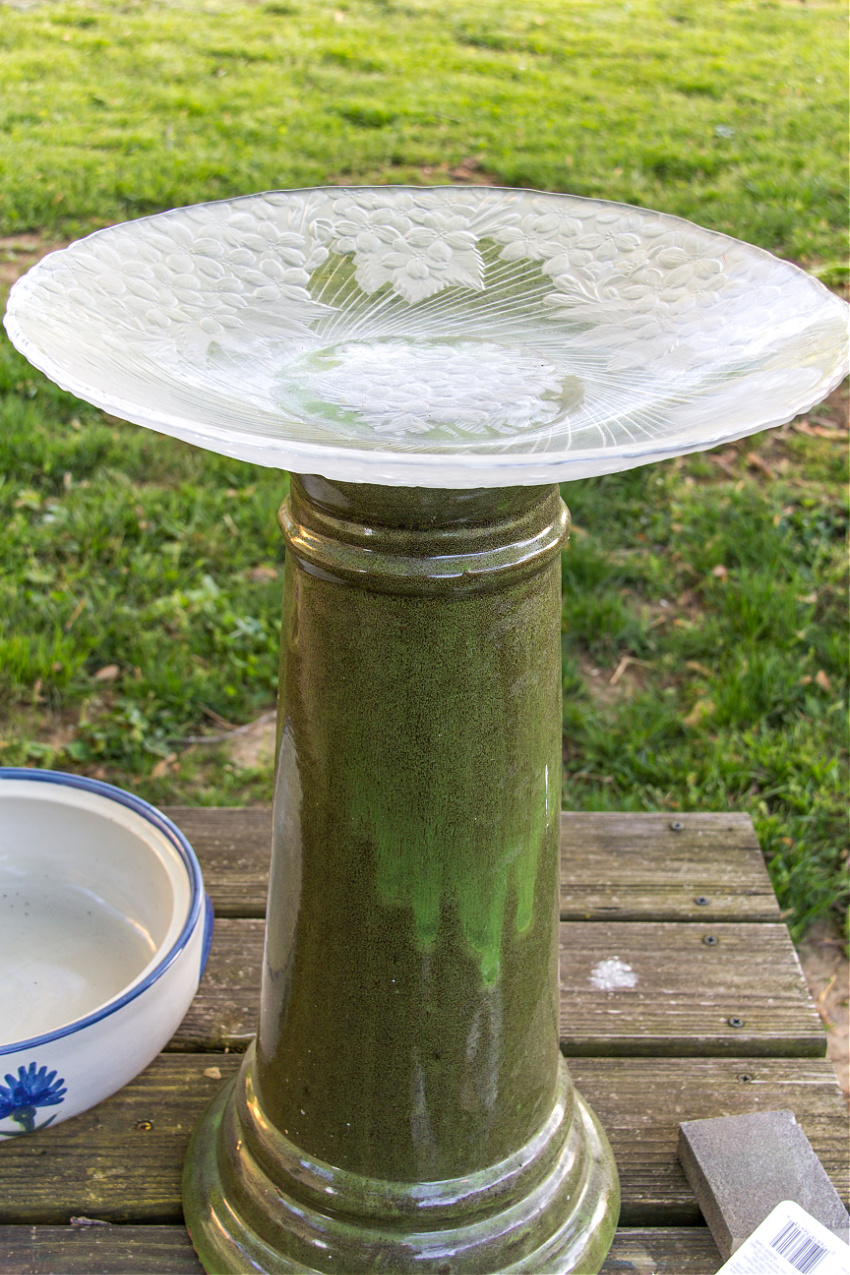 The final step was to glue the large bowl onto the glass dish.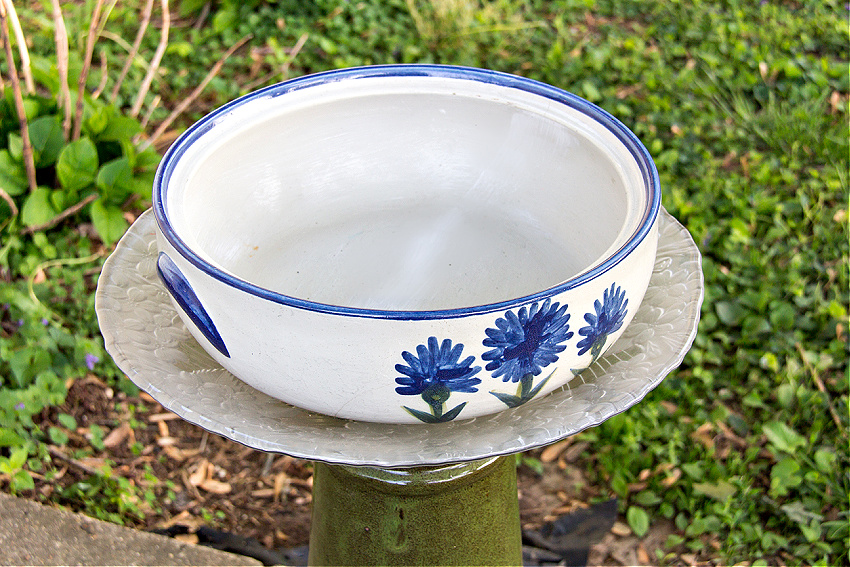 Allow the glue on your bird bath to dry completely before placing it into the garden and filling it with water.
Tip: If the bowl is too deep, place rocks inside it before filling it with water. This allows birds to stand comfortably in the water.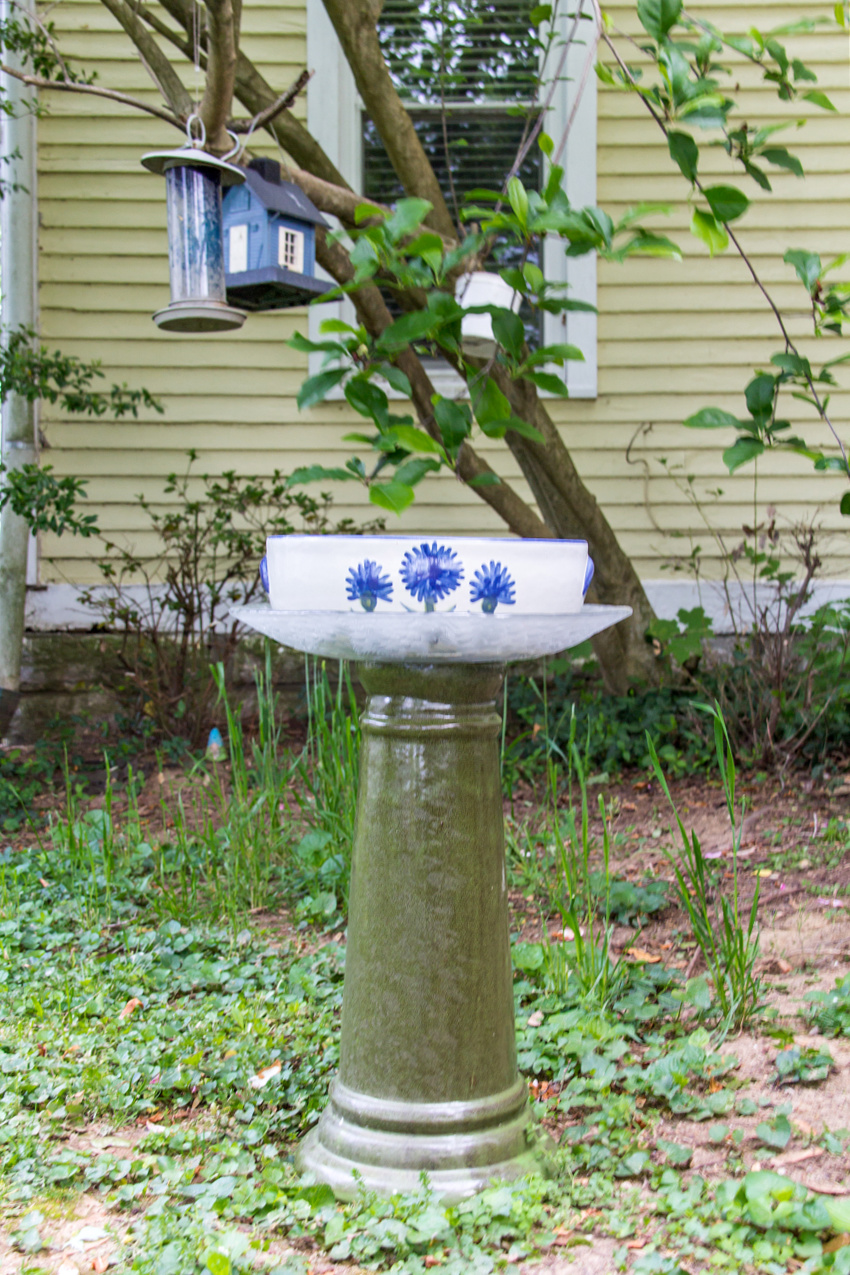 Please pin this post for later