Coasters are such a fun way to add a little fun to your home. Plus, they are protective against all your wood surfaces. I love collecting fun coasters from places I travel to or from cute boutiques and stores. It's always a good idea to have coasters around so you, your family, or house guests can drink their drinks and not ruin any hard surfaces. Interested in making your own coasters? I've found 9 DIY coaster ideas that I think you're going to love. Read on for the links and tutorials! For more DIY inspo, check out our 9 NOW Idea Series!
9 DIY Coaster Ideas
1. DIY Cork Coasters: How many times have you gone to clear dishes away from the table and there's a water ring, or even worse, a burn mark from a hot cup? Cork coasters are surprisingly easy to make, they make a wonderful handmade gift, and will help protect your furniture too.
2. Mason Jar Lid Coaster Tutorial: Loving the look of these mason jar lid coasters. They are really simple to make a bunch to have in your home. (via More Like Grace)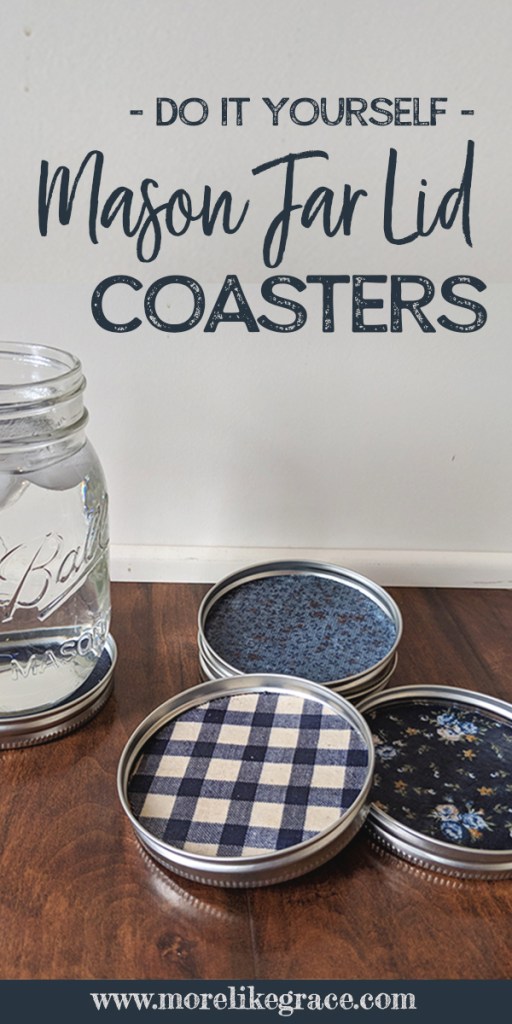 3. DIY Photo Coasters: Grab some white tiles, a little mod podge, and your favorite photos to make these coasters. I love the personalized look of these. (via Little House of Four)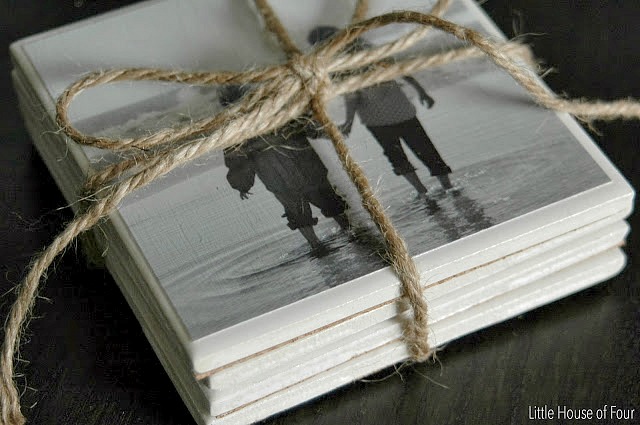 4. Marbled Copper Coasters DIY: How gorgeous are these marbled coasters? I am loving this DIY project. They are mesmerizing! (via Doodle Craft Blog)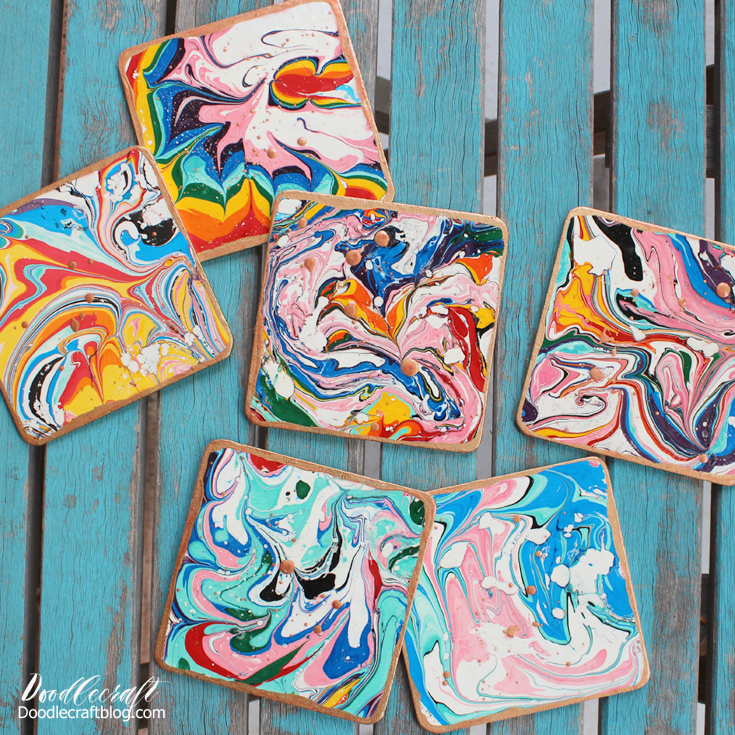 5. DIY Watercolor Coasters: The kids and I love making cute gifts for family and friends. These DIY Watercolor Coasters were just that. My kids were so excited to get started on their kid made gift project.
6. Airbrushed Fish Design Coasters: We started using cork trivets for jumbo-sized coasters a few years ago and never looked back. They are easy to craft and will help protect any surface from cup rings. They are the perfect spot for a drippy drink, and maybe even a little snack on the side.
7. DIY Crochet Coaster Gifts: If you love yarn and the art of crochet, then you'll love these crochet coaster gift ideas you can make for family and friends! And who doesn't love a drink coaster? So many ways to use them, put one on every shelf and counter!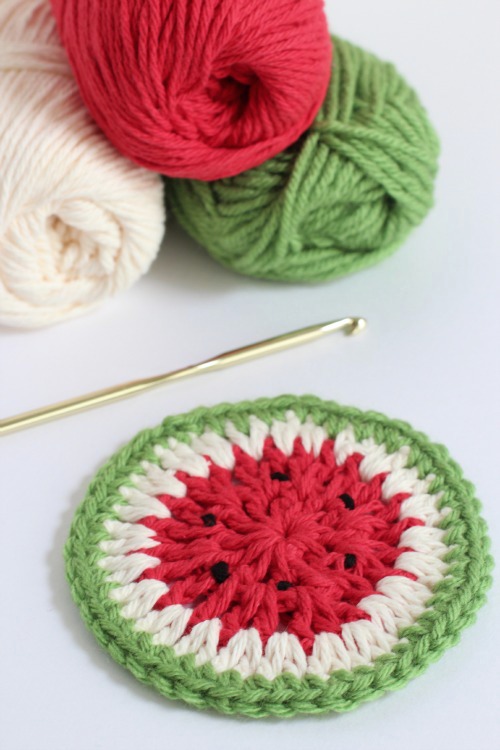 8. DIY Round Macrame Boho Coasters: LOVING the feel and look of these pretty boho coasters. I want to make these for my home ASAP! (via Curly Made)
9. Swirly Twirly No-Sew Yarn Coasters: No sewing involved for these colorful and swirly yarn coasters. Just grab your hot glue gun to get started! (via TheStudio)
Say goodbye to watermarks when you make these awesome DIY coasters!