As the weather cools down, now is the time to pull out your throw blankets and yarn crafts. Do you prefer to knit or crochet? We are showing you a really easy beginner crochet napkin rings project today that will add a little handmade to your dining table.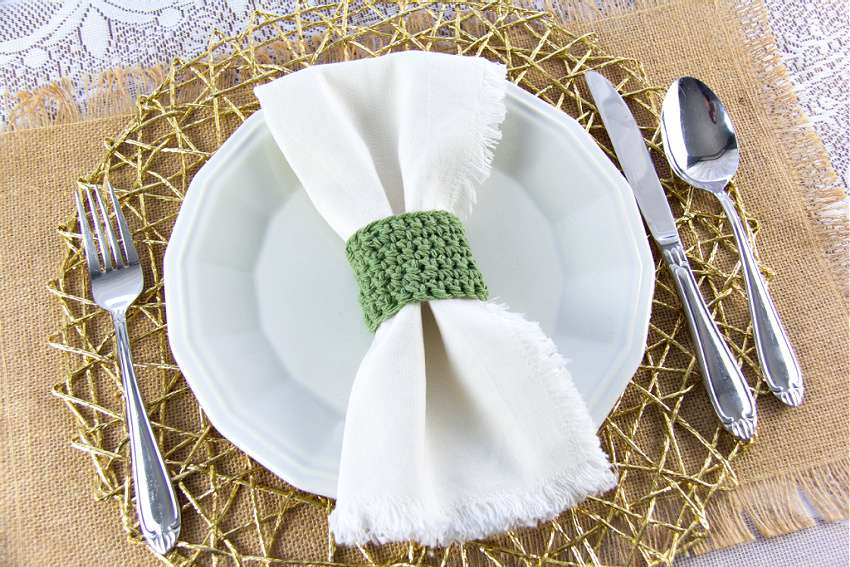 Whether you are having Sunday night family dinner or celebrating the holidays together, these handmade crocheted napkin rings are the perfect addition to your table.
Crochet napkin rings
These are so quick and easy to whip up that you can make them in a variety of colors over a weekend to celebrate every occasion. We've made ours in rosemary for Thanksgiving and Christmas, but you could make orange or red for the holidays. Think about your napkin colors, table runner, or centerpieces, and match the colors accordingly.
Supplies
Crochet hook – 6mm
Yarn – I used Peaches & Creme in Rosemary
Scissors
Needle
Before we start, let's talk about hooks for a second. I highly recommend using a metal hook. I tried making these napkin rings using my wood hooks. Sometimes I don't have any problems using them, and maybe it's just because I've also been sick, but the yarn felt like it was sticking to them. I started, undid, and re-started the project so many times I was driving myself crazy. I put that down to my foggy head and not thinking clearly. As soon as I switched to a metal hook though I whipped these up in no time at all.
Instructions
Once you have a slip knot on your hook create a chain of 20 stitches for your foundation.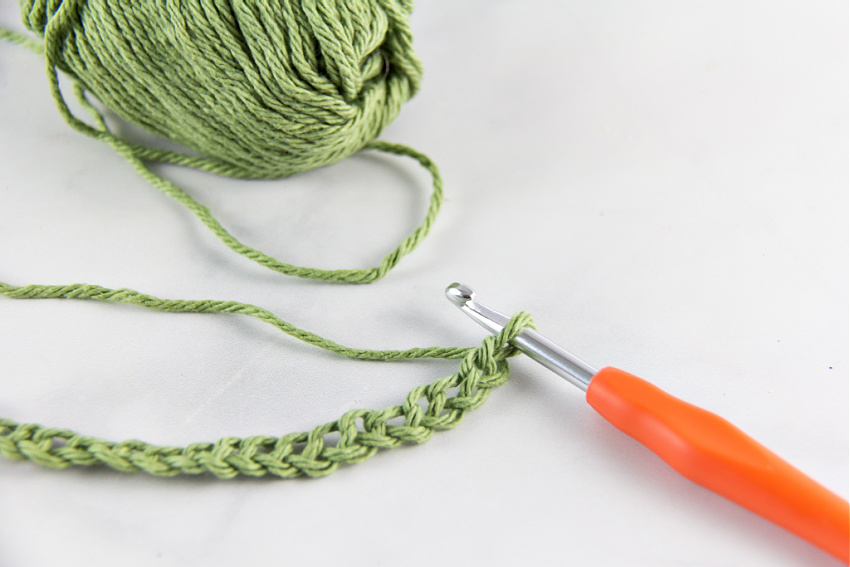 As you can see from the image above my chain is fairly loose. If you create a tight chain, one edge of your napkin ring will likely be tighter than the other, unless you also keep the rest of your crochet stitches tight too.
Single crochet each row until your work measures about 2 inches tall.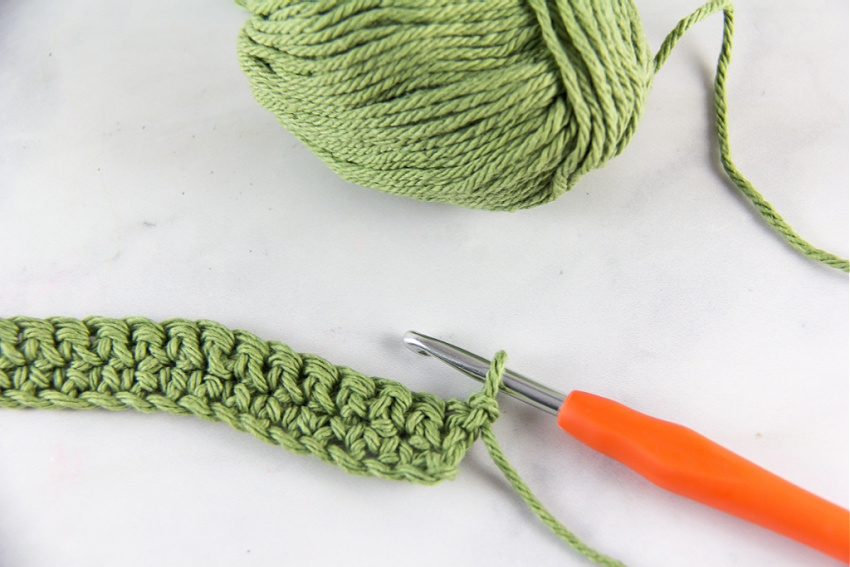 Once your work measures about 2 inches long tie off your final loop.
Join the side seams together and stitch them using the tails from starting and ending your work. Turn your napkin ring inside out.
I love how these add a pop of color to an otherwise very plain dinner setting.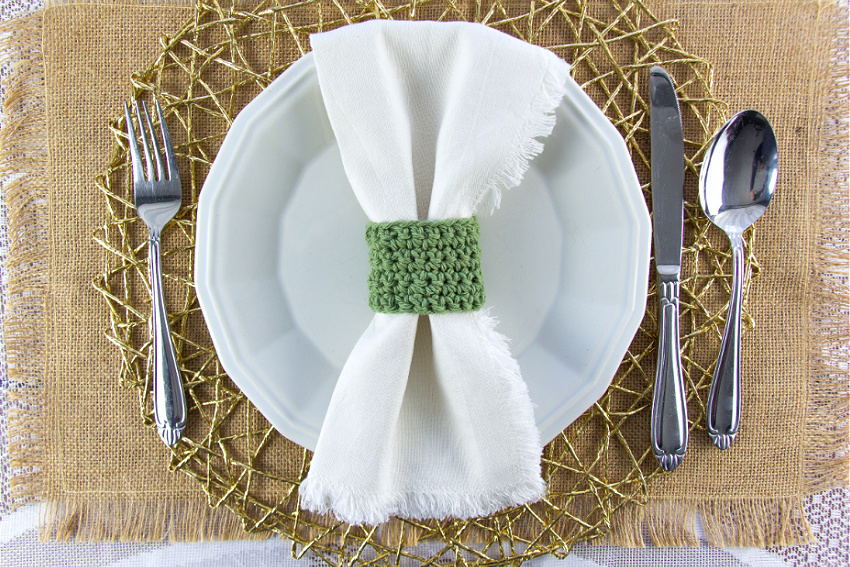 Please Pin This Post For Later.