Headbands on little girls are just the cutest. I love big flower headbands for special occasions like church, holidays, weddings, parties, etc. These fabric flower headbands are too cute. So easy to make yourself and they turn out adorable. These would make great gifts too!
I love all the different fabric flowers there are to make these days. Here is the step by step for a very simple fabric headband. What I love about this one is that you can "slop" it together in a jiffy, and it still looks great!
DIY Fabric Flower Headband
Here is what you need:
one skinny headband (I have a thing for skinny headbands on little girls, I think they are adorable~! )
silky fabric (like treeko (sp?) or something like it)
matching silky ribbon to match the fabric
needle and thread
hot glue gun and small pearls
Step 1 – Wrap the fabric with the ribbon.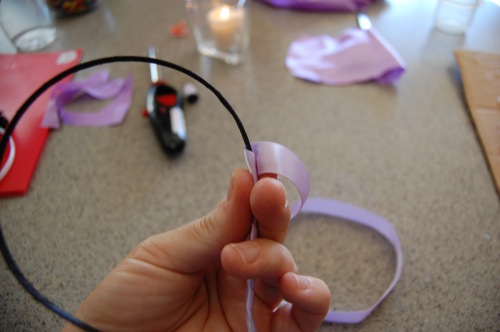 Step 2 – To prevent the ends of the ribbon from fraying, melt the ends a bit over a candle.
Step 3 – Cut out a mis-shaped oval/circle shape, and thread a needle through the center.
Step 4 – Pull the thread tight causing the fabric to bunch and ruffle.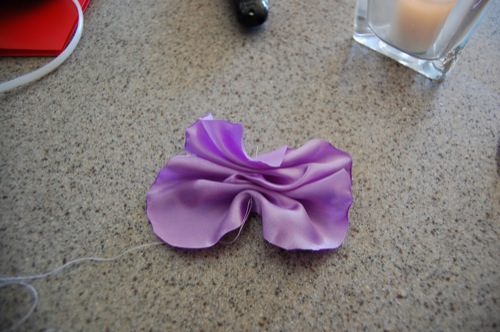 Step 5 – Tie the thread off with a few knots to secure the cinched fabric together.
Step 6 – Now with a hot glue gun, hot glue the fabric flower to the headband and then hot glue the pearls to the fabric flower.
AND there you have it! A cute (because it's not perfect at all) fabric flower headband.
SaveSaveSaveSave