We love homemade jewelry here at Make and Takes. It not only makes wonderful gifts, but you also get to wear something that's an original handmade piece. We've previously shown you how to make jewelry out of leather and faux leather including layered beaded bracelets and leather tassel earrings. In this post, we are sharing a faux leather wrap bracelet tutorial.
How to make a faux leather wrap bracelet
This craft is so quick and easy to make. It's perfect if you want something new to wear to match an outfit or to give for a last-minute gift.
Supplies:
Faux leather cord – 2 colors
Beads
1 Jewelry clasp
2 Coil cord ends
2 Jump rings
Jewelry pliers
E-6000 glue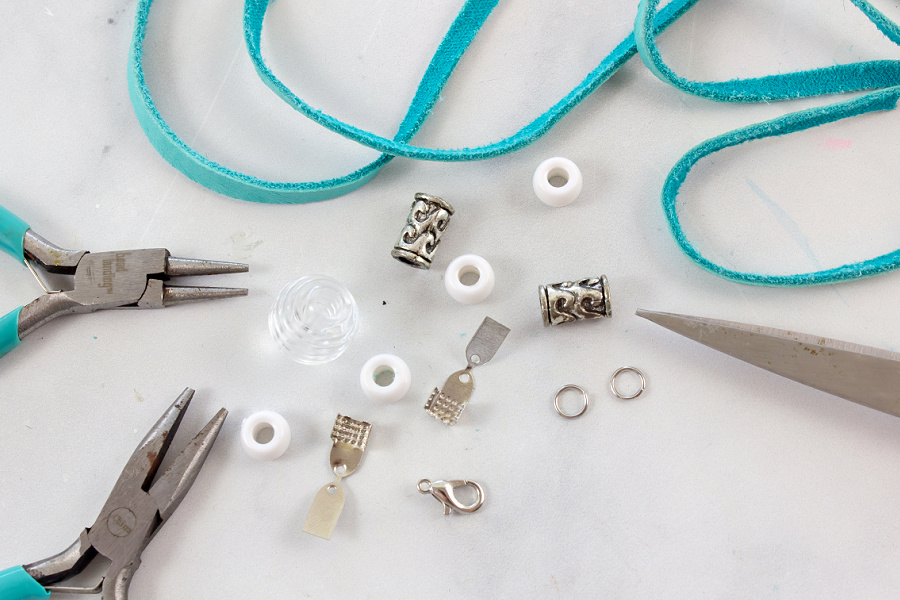 Faux leather wrap bracelet tutorial:
Tip: Don't cut your cord length yet, we will do that after the first step, so keep it long for now. The reason for this is the beads might alter the length of the cord as it's wrapped around your wrist.
The first step to making your faux leather wrap bracelet is to thread beads onto the center of the cord. You will notice that I only added a blue cord to the image above, but after threading beads on it, I decided to add a beige cord as well.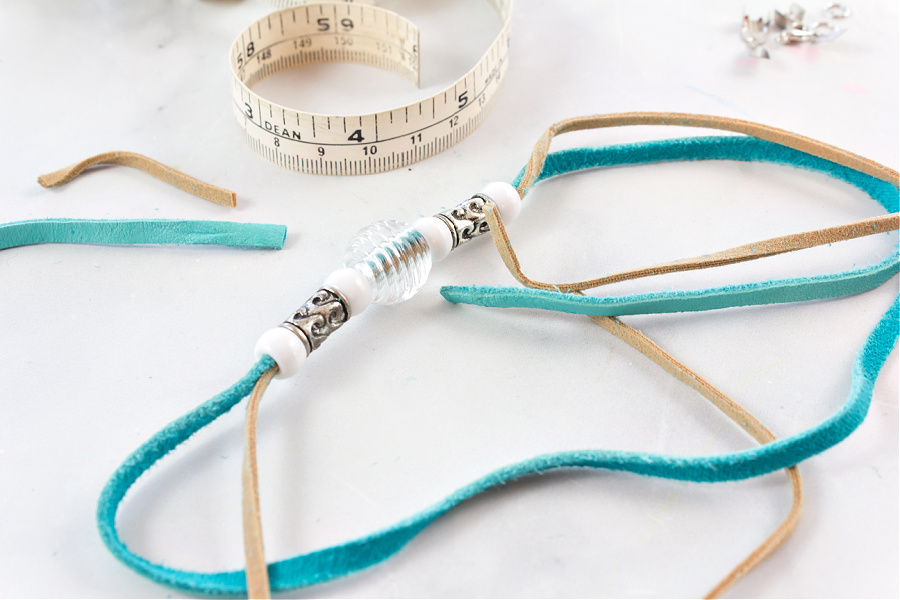 The next step is to cut your cord to length. Wrap a tape measure around your wrist for the desired number of times you want the bracelet to wrap around. Mine wraps around three times.
Cut the cord, but keep in mind that once you attach the cord ends, jump ring, and a clasp that will add up to an extra inch. You don't want your bracelet too tight, but you also don't want it slipping around either.
The final step is to attach the cord ends, jump rings, and a clasp to the end of your cords. You might notice that I ended up using different cord ends in the image below than what was in the supplies image above. The first set of ends that I tried kept breaking and were very flimsy. The coiled cord ends worked so much better, but you will need to use E-6000 glue on the end of the cords to prevent them from falling out.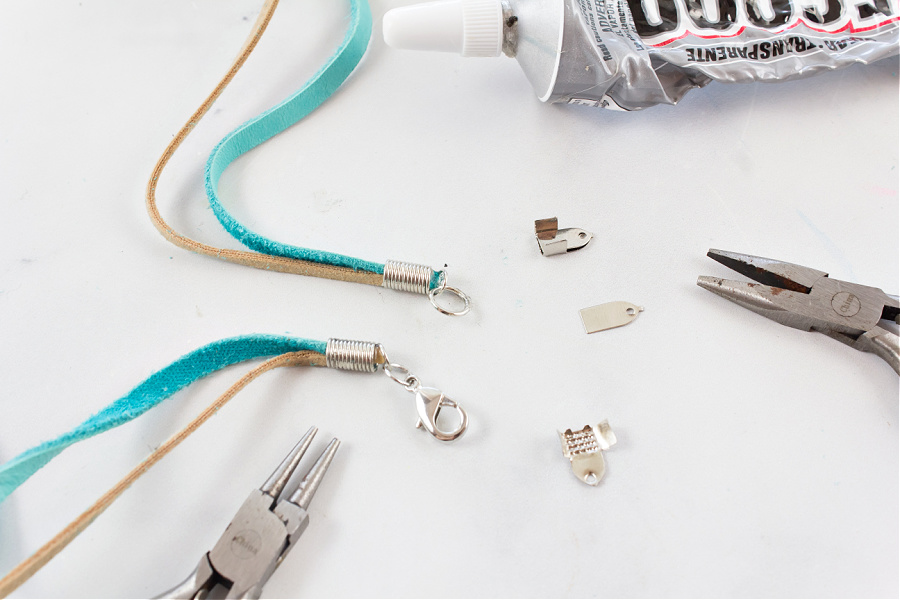 These faux leather wrap bracelets look so pretty on.
Please Pin Post For Later: