Do you make holiday crafts that you bring out each year to style your Christmas table? We've previously shown you how to crochet napkin rings and use evergreen boughs for your holiday place settings. This week we are showing you how to make a Christmas table runner.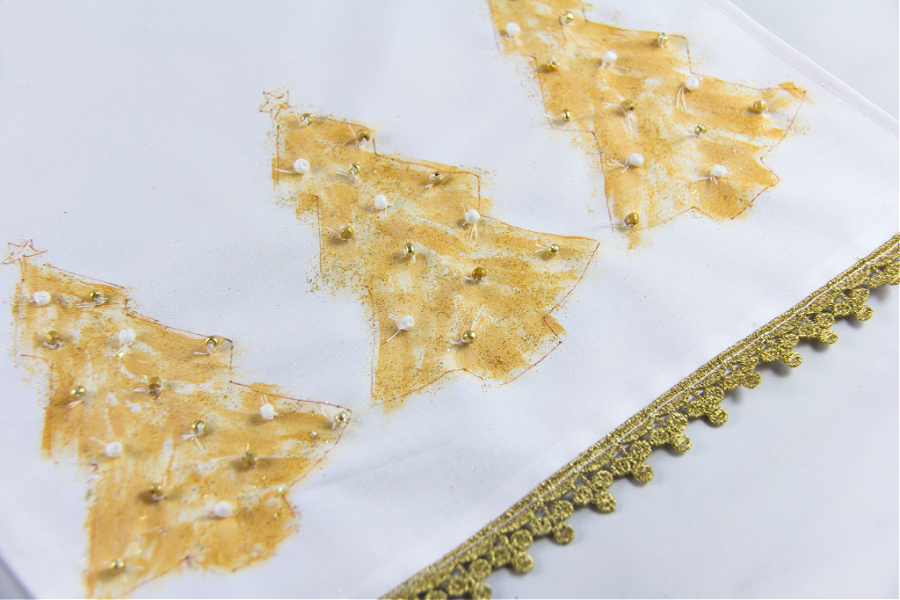 Holiday crafts are some of my favorite. They are a great way to bring sentimental items and traditions into your home that can be passed down. It's the little things that the family will often remember. Sentimental ornaments, how the table was decorated, and traditional meals make holidays so meaningful.
Handmade Christmas table runner
This handmade table runner is festive and so easy to make. Have the kids draw and paint the Christmas trees; painting outside the lines is mandatory for this fun craft project. Once the paint is dry, you or your older children can sew the beads into place.
Supplies
Fabric
Trim
Christmas tree ornament (stamp or cookie cutter)
Gold fabric paint
Fabric glitter paint in gold
Brown or gold fabric marker
Beads
Sewing machine and thread
Paintbrush
Iron and ironing board
Instructions
Measure your table to determine the correct length of fabric that you need. Do you want your table runner to hang over the sides of the table, and if so, how far? Or do you prefer a shorter table runner that doesn't hang over the sides?
Once you have your fabric the desired length, you will need to cut two identical pieces approximately 13.5 inches wide. Fold over about 1/2 an inch all the way around each piece and iron them into place.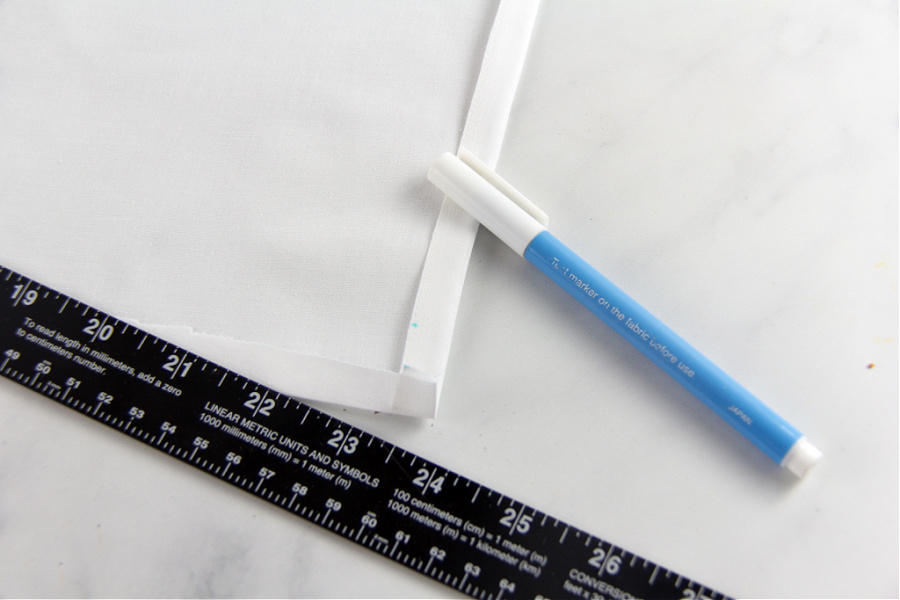 Place one side with the folds facing toward you on a table. Place the other side with the folds now facing each other on top of the first piece. Pin them all the way around, and then pin the trim into place on the ends.
Sew all the way around your table runner with a 1/4 inch seam. You now have a basic table runner, it was so quick and easy to make that you'll be making more of them to decorate for every occasion.
Now you need to paint the Christmas trees. I used a Christmas tree ornament for mine, but you can use a stencil, stamp, or print a picture online and cut it out.
Trace around your Christmas tree with a fabric marker. Don't forget to draw a star on the top too.
Using a sweeping motion, paint your Christmas tree. Painting outside the lines is mandatory.
Next, paint over each tree with gold glitter paint. Set your table runner aside to dry.
Once dry, sew beads onto your tree (like ornaments).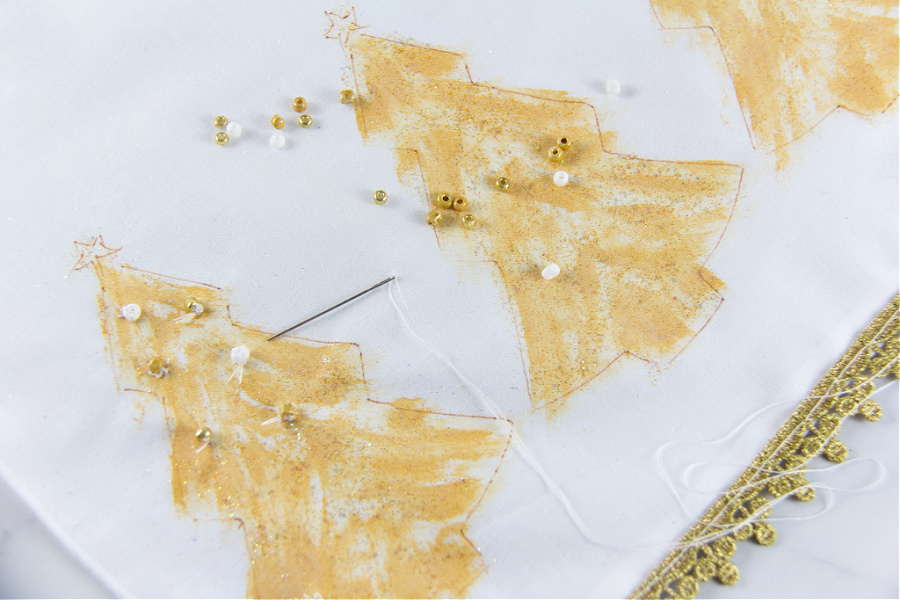 Now you have a beautiful hand-painted table runner to put on your dinner table every Christmas.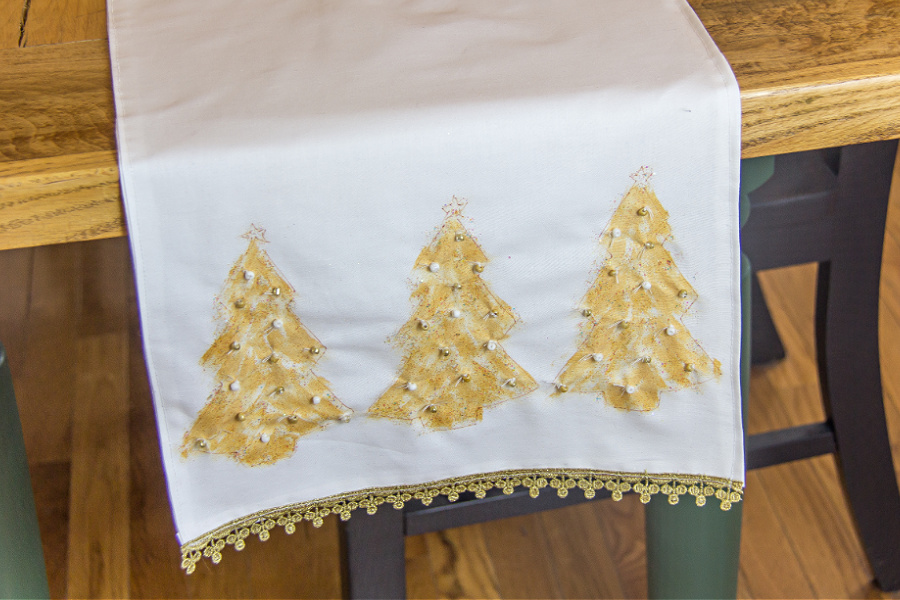 Please Pin This Post For Later.