Spruce up your home decor this winter. We show you how to knit sweaters for your vases, to give your home winter cabin vibes, and we are showing you how to make a DIY painted vase for winter arrangements.
When we pull down our Christmas decorations, I leave up anything that would be considered winter decor too. Items such as undecorated wood or fabric trees, cushions,  snowmen, and sleds. This winter vase is the perfect addition if you transition your home from Christmas to winter as well.
How to paint a vase
I don't know about you, but we always seem to have a collection of glass vases that we never use. I like to 'dress them up' a little for different occasions, seasons, or holidays because then I'm more likely to actually use them.
Related: Flower arranging made easy with a re-purposed jar
Supplies
Glass vase
Glass paint
Dauber
Burlap
Hemp cord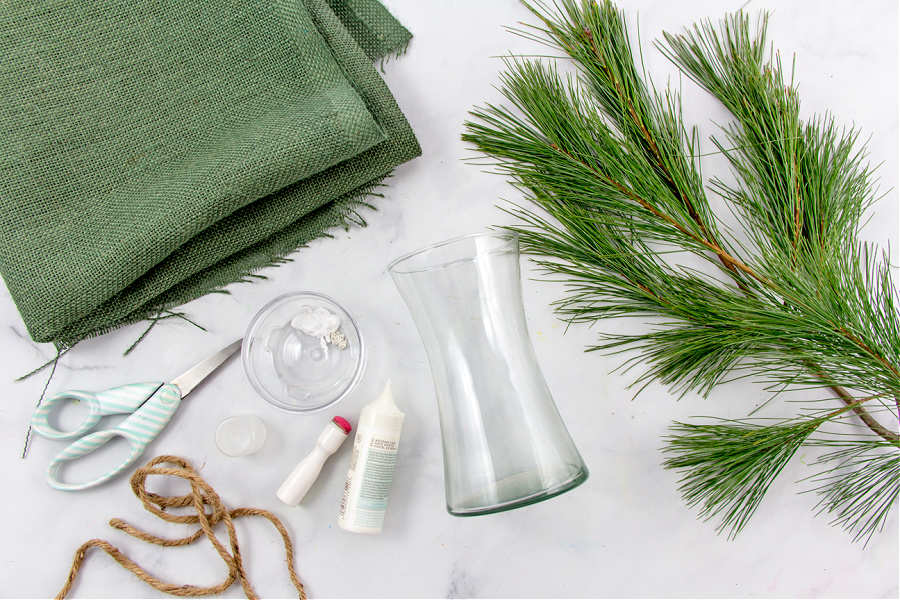 Instructions
You will need to paint your glass vase using glass paint. My favorite is Martha Stewart's glass paint. I've been using it on glass jars for years and never had a problem with it coming off with gentle handwashing.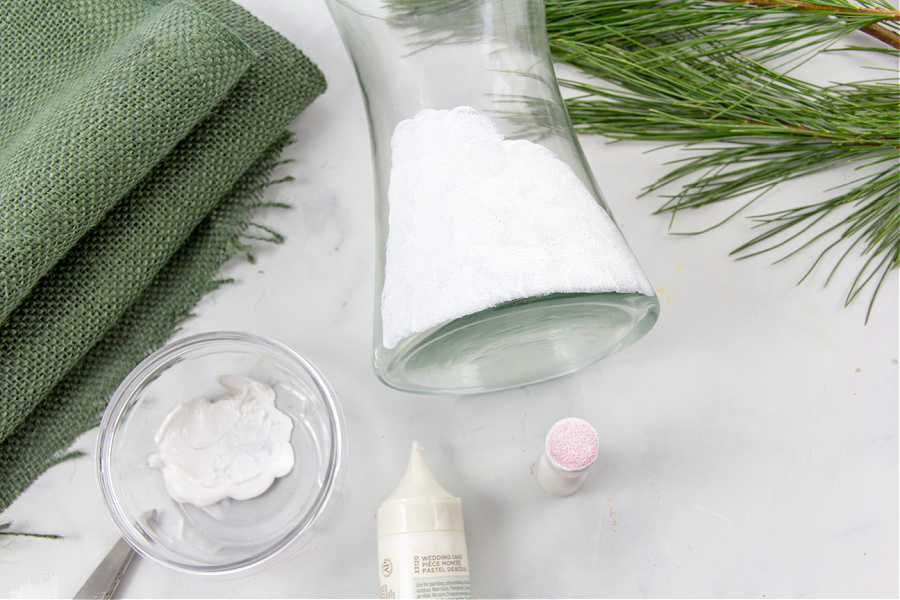 To get a frosted look on your vase, use a dauber to dab paint onto the glass surface. Once the first coat is dry, you can apply a second one if you like. Set the vase aside to dry, preferably overnight.
Cut a piece of burlap to wrap around the center of your painted vase. I didn't take any measurements for this step because it doesn't matter how wide or how long the burlap is; keep wrapping it around the vase if it's too long. I used this burlap to make our burlap Christmas tree craft, so this was the perfect way to use up some of the burlap I had leftover.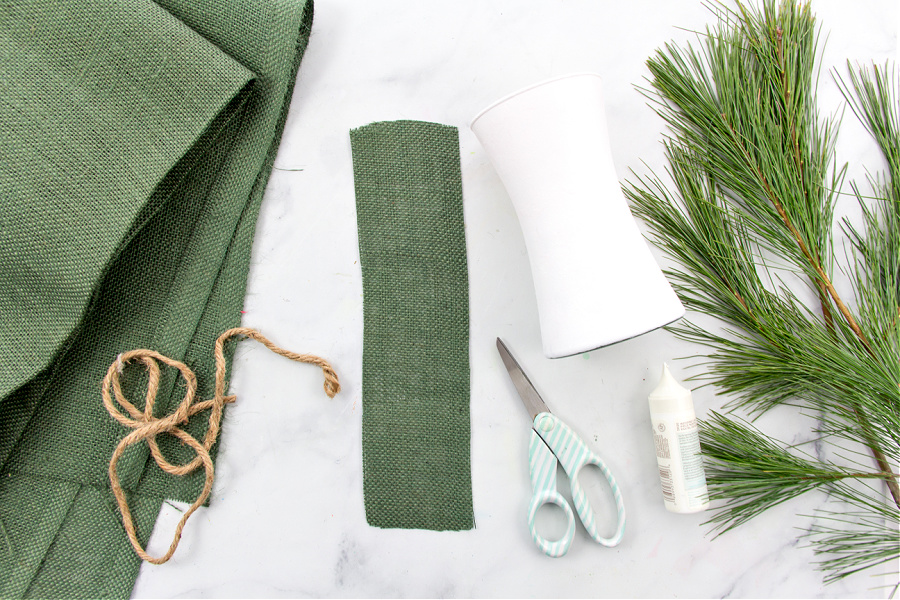 Remove a couple of strands from each of the long sides of the burlap to give it a frayed look.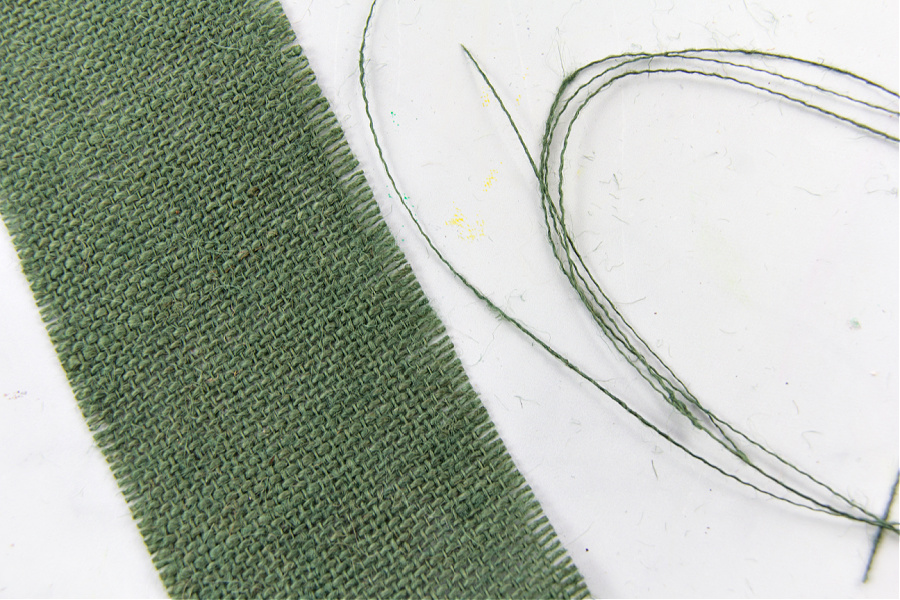 Wrap the burlap around the vase. Grab a piece of twine and wrap that over the top and tie it in a knot to hold the burlap in place.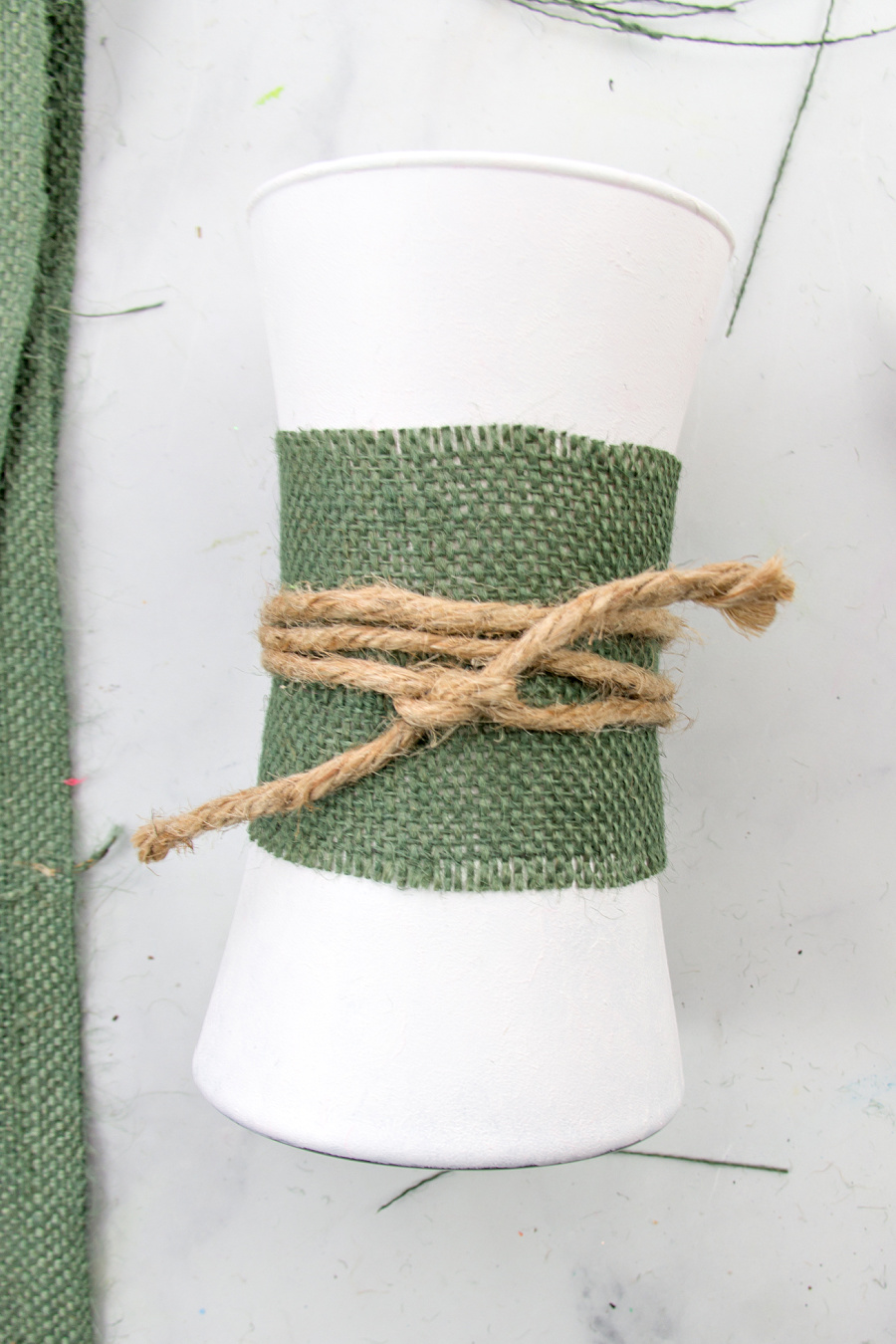 Our finished DIY painted vase turned out great. Now all you need to do is fill it.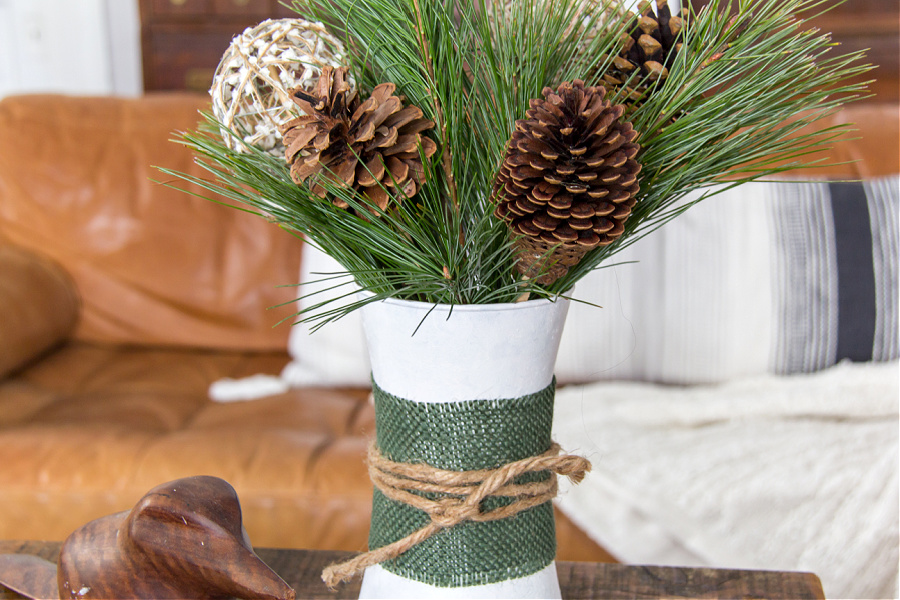 Winter vase filler ideas
Are you wondering what to fill your winter vase with? Here are some ideas for you.
Christmas tree clippings – don't throw out your tree before cutting off a few branches (which is what we did)
Pinecone stems
Branch ball stems
White flowers
Branches or twigs
Greenery
Berries
Dried orange slices attached to thin dowel rods
Spray fake snow over the arrangements
Felt pom poms on sticks – in blue, white, cream, grey, or brown
Please pin post for later