Do you love making homemade decor to decorate your house for Christmas? We've got some fantastic ideas including 9 modern Christmas tree decor ideas, tips for decorating with flannel plaid, and 5 ways to decorate with leftover evergreen boughs. Below, I'm showing you how to make a burlap Christmas tree craft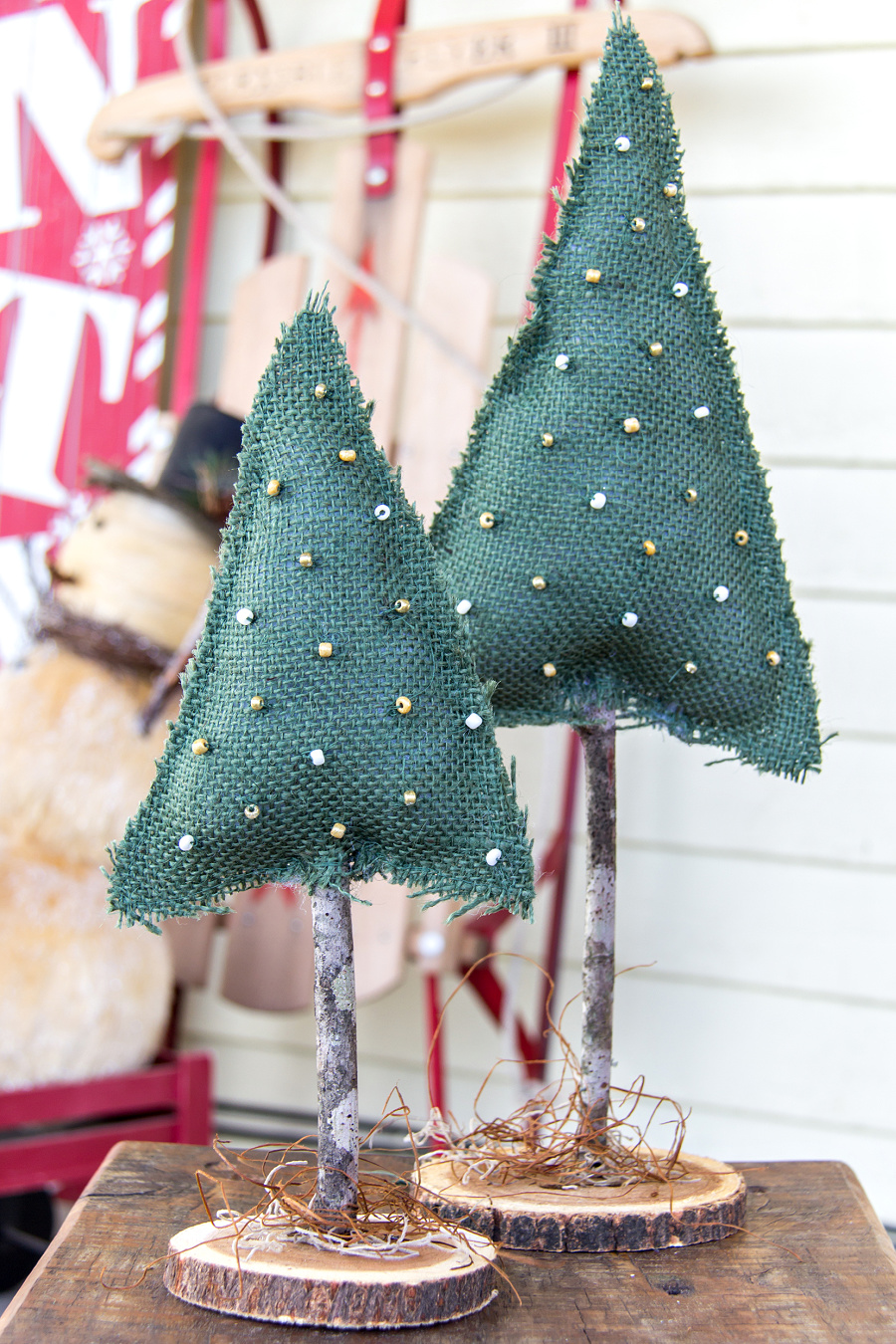 How to make a burlap Christmas tree
I love our homemade burlap Christmas trees that are made using green burlap, a stick, and wood slice. They are the perfect addition to our Christmas decor this year.
Supplies
Burlap – green or natural
Stick
Wood slice
Sewing machine (optional if you want to hand-sew yours)
Needle and thread
Drill
Wood glue – clear
Polyfill
Decorations for your Christmas tree – we used beads and natural moss
Scissors
Note: I found green burlap at the craft store and used matching green thread for sewing.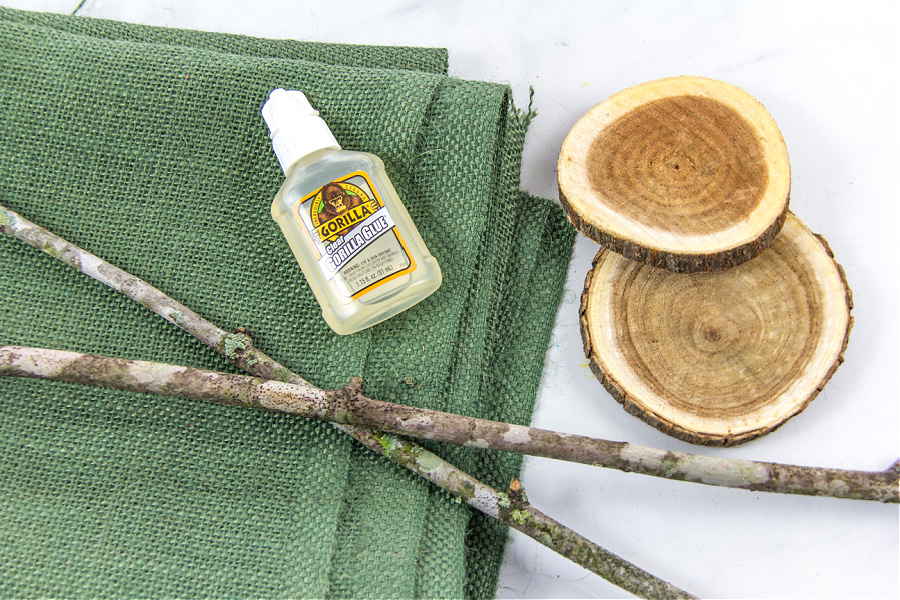 Instructions
Download and print our Christmas tree outline. Alternatively, sketch your own onto a piece of paper.
Fold the burlap in half and then pin the paper to it and cut around the edge of the tree. Repeat this with the smaller tree if you are going to make two like we did.
Use your sewing machine (or hand-sew) the sides and base of the Christmas tree together. Leave a gap in the center of the base of the tree to insert the polyfill and stick. You will hand-sew this together later.
Fill your Christmas tree with polyfill. Use the stick to push it to the point of the tree.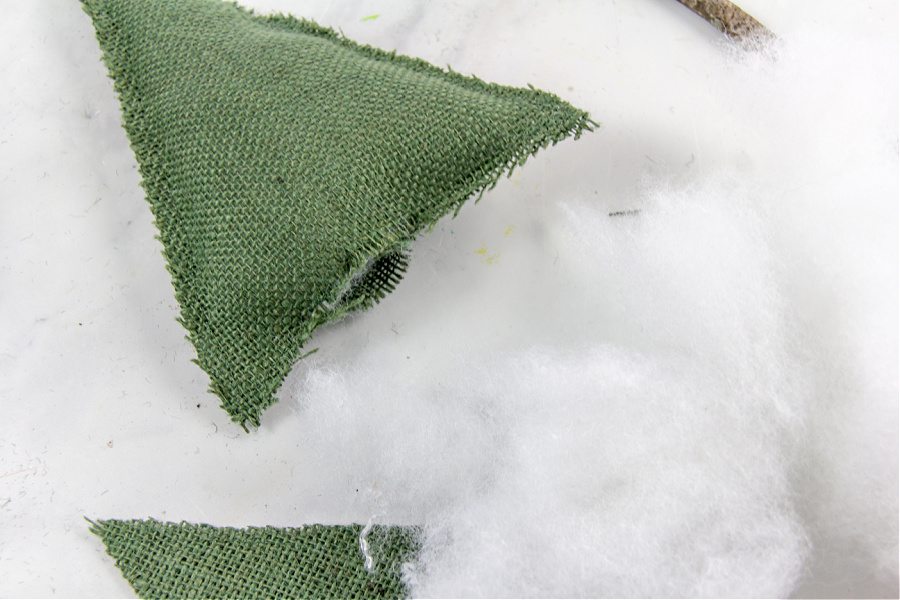 Measure the height of your wood slice. Remove that amount of bark from one end of your stick. This makes it easier to glue it into the wood slice after the hole has been drilled.
Using a drill bit that is the same width as the end of the stick drill a hole into the center of the wood slice.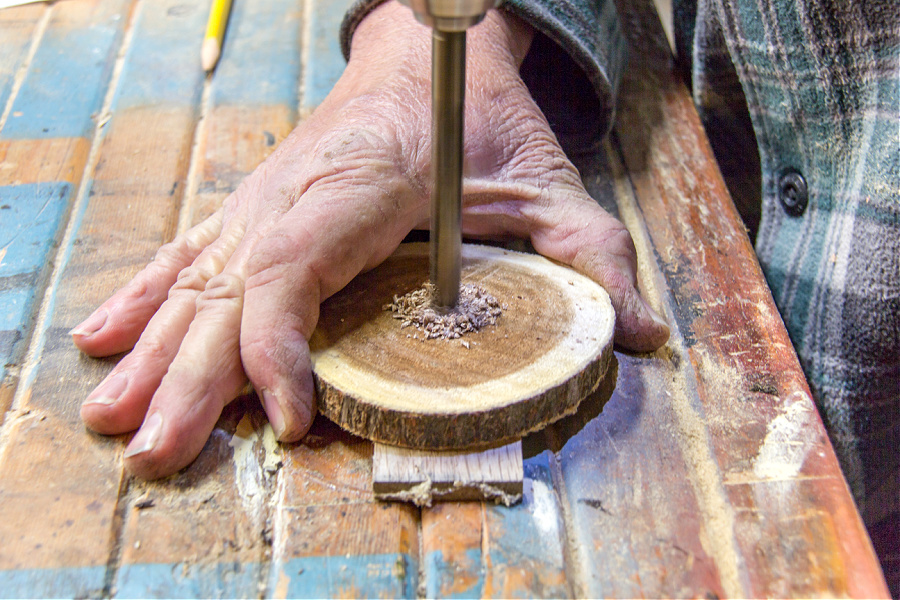 Cut the other end of the stick to the height you want for your tree. Remember that the stick will be inserted into the burlap tree too.
Insert the stick into the burlap tree and then hand-sew the hole closed.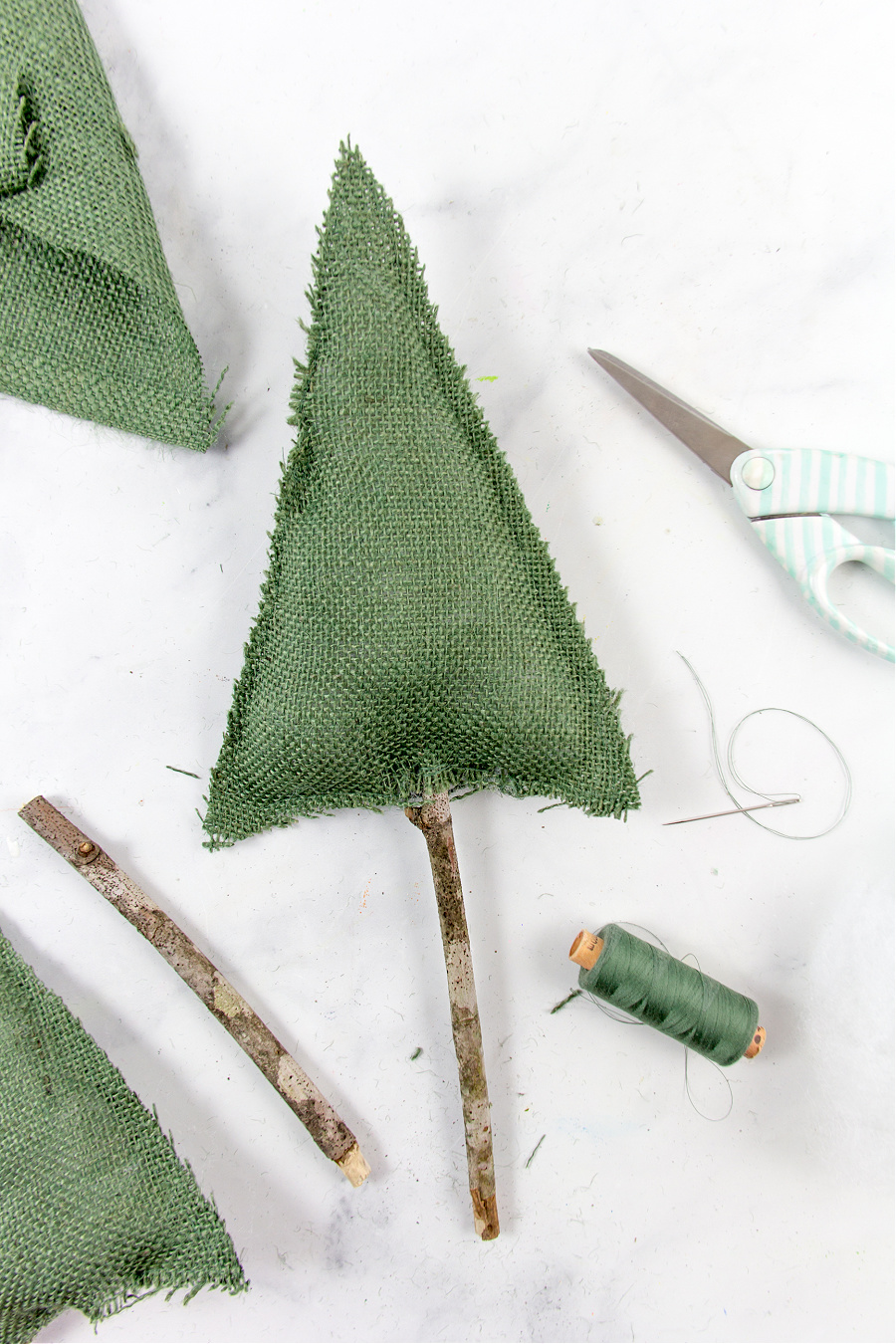 If you want to decorate your Christmas tree craft, then do this before you glue it into the wood slice. I used leftover beads from our layered beaded bracelet craft.
Apply clear wood glue around the other end of the stick and insert it into the wood slice. Put it onto a surface that it won't stick to (or that it can be easily removed from).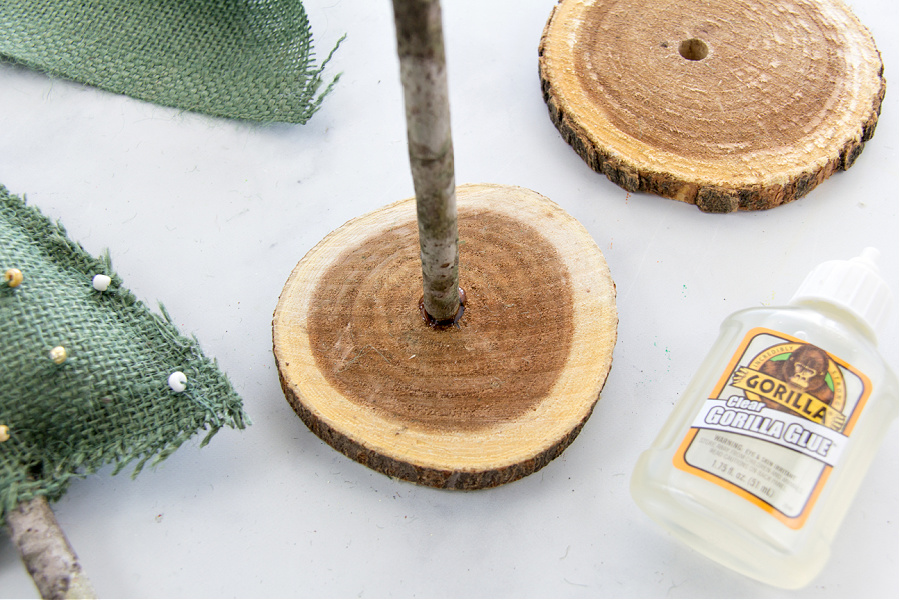 To hide the glue, add natural moss around the base of the tree, attaching it with more glue.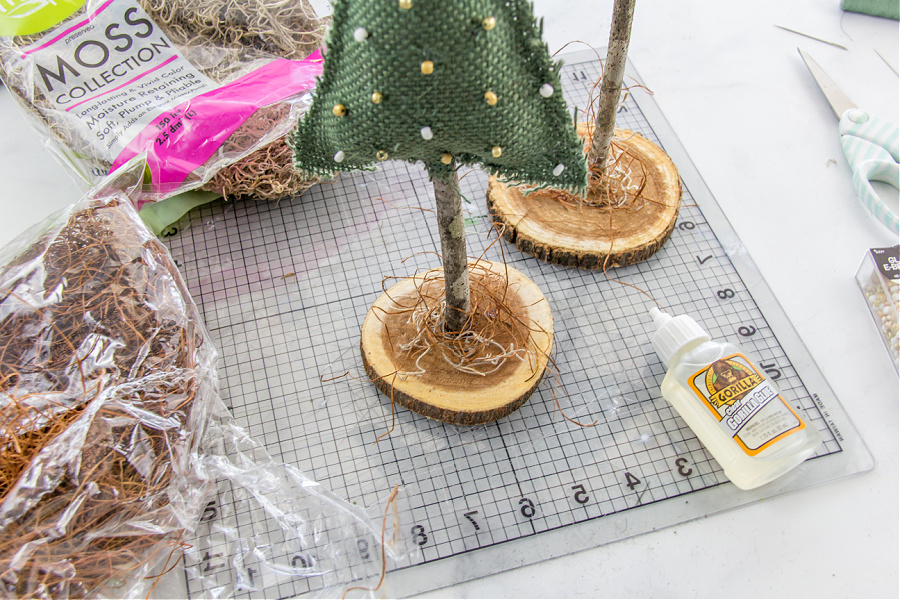 Pin this post for later: