Over the years, I have made lots of these magazine collages. They're fun to make for yourself or give as a gift. This year for Dad, my kids made this Magazine Collage filled with all of my husband's favorite things. (Sorry Jordan, pretend like you haven't seen this yet when you get it on Sunday!)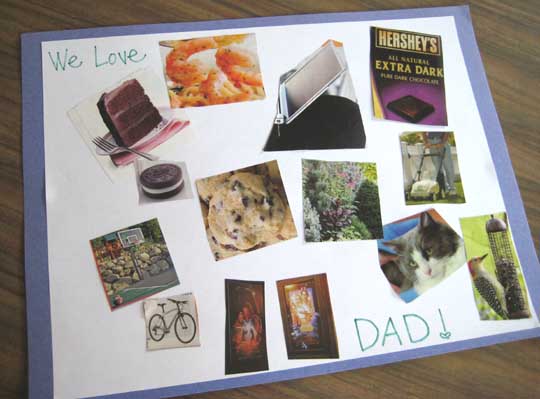 We made a list of all the things Dad likes. Then we got out old "cut-able" magazines, found the images, cut them out, and glued them on.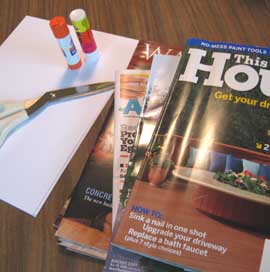 My son thought he was really funny and cut out a picture of something that Jordan actually HATES with a passion. We kept it in the collage because my son was so funny about it. Then I thought this might be a fun little contest for Make and Takes. Whoever guesses first what Jordan hates the most on his collage will get a little Make and Take from me. Leave a comment with your guess. Only one entry per person. I'll announce the correct answer later today! Oooo, who will guess it right first?
**Update: the answer was the cat. Jordan is very allergic to cats!**