Fireworks are one of the best things about Independence Day. They are loud, and colorful, and almost magical in that warm summer sky. If your kids can't wait until Friday to light up a few fireworks, then this Firecracker Craft is the perfect way to celebrate early. Bubble wrap is placed inside, making a great popping noise maker. This is a fun and easy 4th of July craft the kids will go bonkers for. Make a bunch for friends, family, or neighbors to use as well.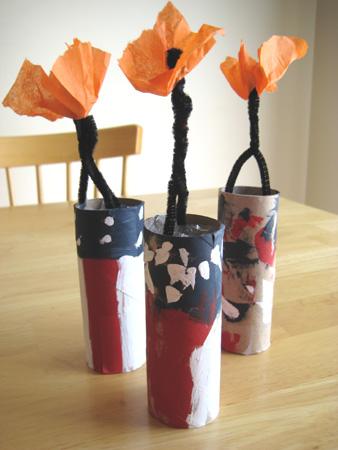 Bubble Wrap Firecracker Craft
Supplies for Fire Cracker:
Bubble wrap – hopefully you have some left over from a package that came to your house.
Toilet paper roll – start saving a few of these as they always come in handy for crafting projects.
Pipe cleaners – these are also great to have handy.
Decorations – paint, markers, paper, stickers, tissue paper, etc…
Scissors, Glue/Tape/Stapler
First tape both ends of the pipe cleaner to each end of the Firecracker. You could staple the pipe cleaner in place as well. Then twist your pipe cleaner together for more of a fuse look.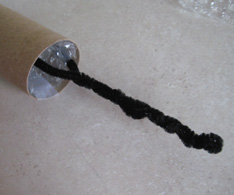 Then roll up a 2×3 inch size of bubble wrap. Using a little glue or tape, stick it into your empty toilet paper roll. I just taped mine on the top and the bottom. The tape is going to get covered with your decorations anyway.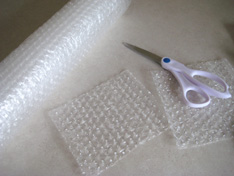 For the decorations, you can paint them with red, white, and blue paint. Or glue on paper. Or use markers to make a flag or stars. We even cut a little orange tissue paper and simply stuck them to the tops of the fuse to make it look like it was ready to blow!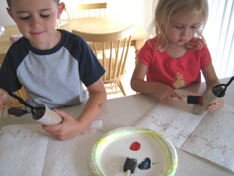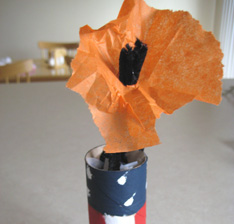 Now the kids are ready to set off their firecrackers. Have them put their fingers or thumbs into the tube and pop the bubble wrap. When the bubble wrap is popped, it sounds like fireworks are going off in your house. Have fun and enjoy firecrackers a little early this year.
Here are more 4th of July crafts to try:
SaveSaveSaveSaveSaveSaveSaveSaveSaveSaveSaveSaveSaveSaveSaveSaveSaveSave