The best thing about robots is they can be tailored for both boys and girls. They are easy for little ones because you can construct them from simple shapes such as squares, circles, rectangles and ovals. Embellishing them a bit gives school age children a chance to express their creativity and give their robots character. A fun valentine to give to friends and family!
For these Robot Valentines you will need:
Card stock
Construction paper
Sequins
Marker
Googly eyes
Glue stick
White craft glue
Scissors
Red glitter
First cut and fold card stock into cards. Use scissors or a paper cutter to cut some simple shapes from construction paper. Use the glue stick to attach the shapes to the card stock.
Draw arms, legs, and antennae on with a fine point marker. You can decorate them with a marker as well if you like.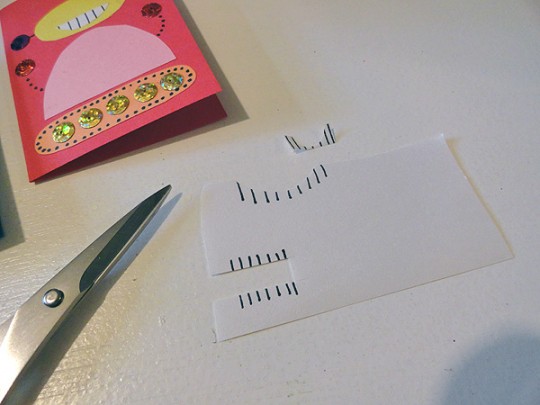 Embellish the robots with sequins, using white craft glue to attach them as antennae tops, hands and wheels. To make the mouths, draw vertical lines on a piece of white paper then cut a half-circle shape so that the lines look like teeth.
Use your finger to spread some white craft glue onto a piece of construction paper then cover with red glitter. Knock off excess and cut two hearts from the glittered paper. Glue stick the hearts to the robots. Finally, use white craft glue to attach the googly eyes.
Write your Valentine message inside!
Want more ideas? See these 18 Valentine's Craft Ideas for Kids.