We're paying tribute to our summer's past vegetable garden! RIP, Sugar Snap Pea! In memory of my potatoes, Yukon Gold!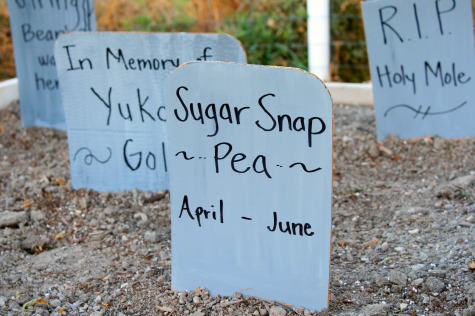 From peppers and potatoes to beans and snap peas! We had fun painting cardboard graveyard signs for our vegetable garden this Halloween!
Find the full tutorial over at over at Alpha Mom's – Once Upon a Holiday!