You know those cheap plastic spider rings kids love to wear during Halloween? Give them some sparkle by dipping the tops in glitter.
I first found this Glitter Spider idea from the local morning show, New Day Northwest, with entertainer Heather Cristo. When I hosted my local Night of Witch Craft last year, this was one of our crafts.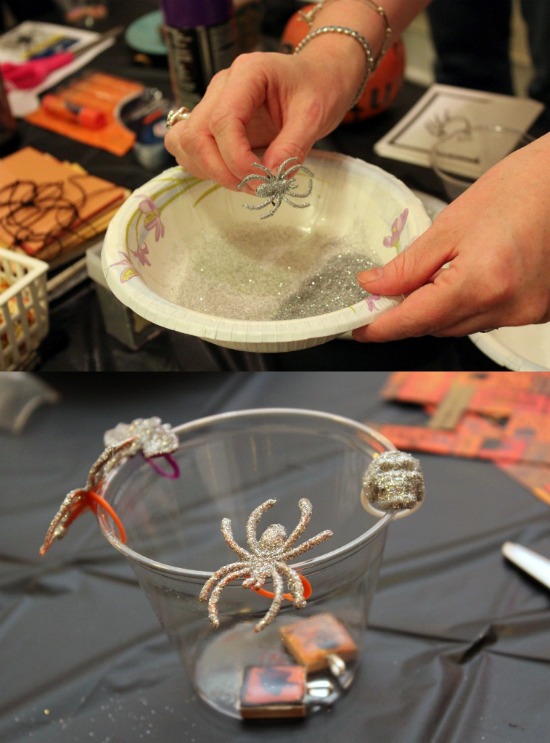 Supplies for Glittered Plastic Spider Rings:
extra fine glitter, any color
plastic spider rings, or bats or skulls
glue, almost any tacky/school glue will work
1. Brush glue onto a plastic spider ring.
2. Dip the glue ring into the glitter, making sure to get all the nooks and crannies covered, and let it dry completely.
That's it. Super easy and all glitzy for Halloween!