Are you in charge of your child's Halloween class party?? Here are loads of ideas to choose from for your child's bash. So many great ideas, all perfect in a classroom setting!
Halloween Class Party Ideas
Note: most ideas can be adjusted for any grade.
Setting up Stations:
Setting up stations is a must for any Halloween class party. If you have stations, you can come up with 4-5 different activities and rotate the kids through to each. This way, each parent and activity only have 5-6 kids at a time. This helps to ease the crazy excitement the kids are feeling with Halloween and treats. I've listed several ideas for your Halloween stations including games, crafts, treats and stories to read!
Crafts to Create: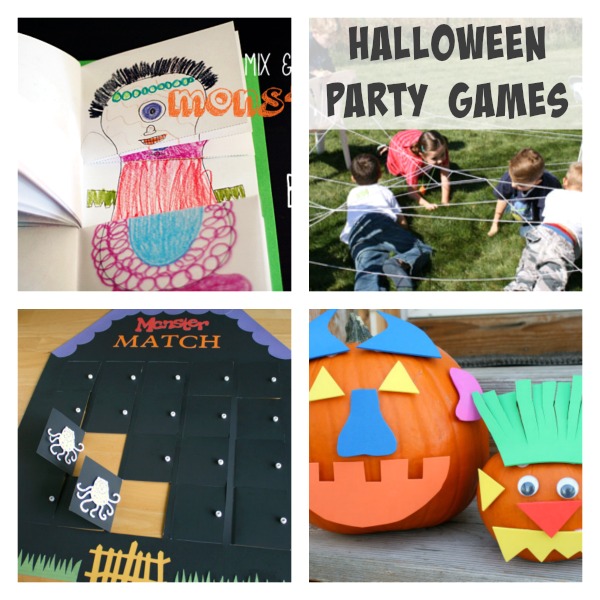 Games and Activities: 
Monster Flip Book: Each child in the group could create their own monster. Put them all together and create a group flip book. This would be fun to keep in the classroom for the kids to look at and enjoy!
Get Mummified: Using toilet paper, wrap the kids up like a mummy. You could have 2 toilet paper rolls and have a contest to see who can wrap from head to toe the fastest.
Kid-Sized Spider Web: This giant web would be a great activity for a classroom setting. Just clear out some space and use the classroom chairs.
Monster House Memory Game: Kids love the game of memory, so create a big giant one with a poster board haunted house and some cute monsters!
Mix and Match Pumpkin Faces: have the children make different shapes for the Jack-o-Lantern face and with velcro, they can play a "pin on the pumpkin" type game!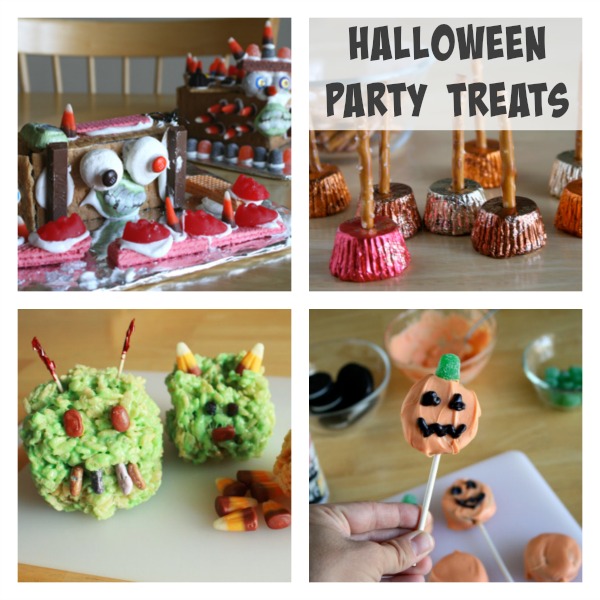 Treats to Make:
Stories to Read:
I liked having a station set up for a little quiet calm down time. Usually 3-4 books are read for the group of kids in the 8-10 minutes of this station.
Here's a fun book and activity for Piggie Pie and Zoom Broom.
I've also read Jerry Seinfeld's Halloween book to older kids and they love it.
More Halloween Class Party Ideas: