There are so many holidays and celebrations that use light… lights on houses, on trees and candles too. We made some paper tree lanterns for our letter L and our Holiday ABC series to shine a little light this holiday season.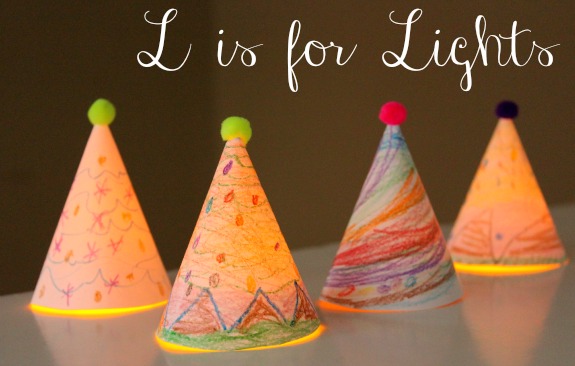 Supplies for Paper Tree Lanterns:
white paper
pencil and circle plate to trace – any size plate – mine is 7 inches wide
scissors
crayons
double-sided tape
glue and mini pom-pom for the top
flameless tea light
1. With your pencil, trace your plate onto your paper. Cut out your circle. Cut your circle in half.
2. Decorate your half circle with crayones. The flat part will be the top of your tree.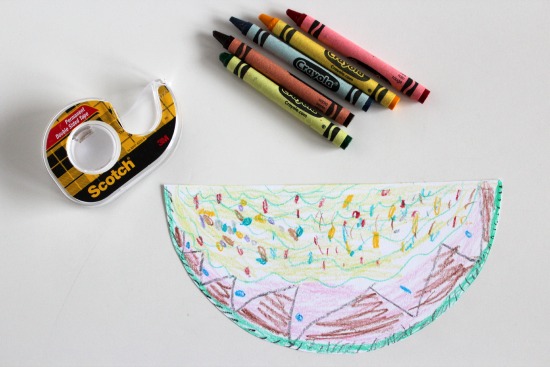 3. Bend your paper around to create a cone shape and secure it with 2 pieces of double-sided tape.
4. Glue on a pom-pom at the top of the tree for decoration.
5. Add your flameless tea light to the underside of your paper cone and you've got yourself a holiday tree lantern.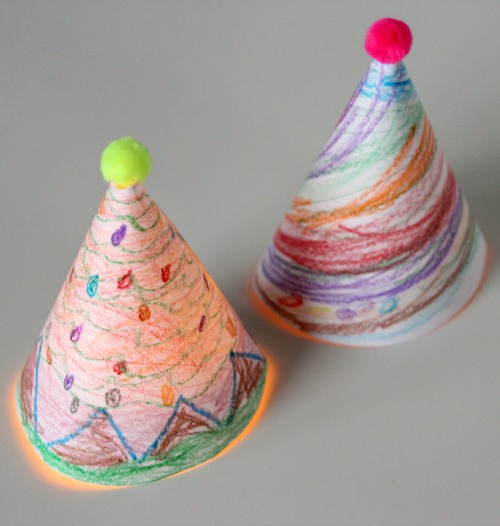 Set them on your mantel or on a shelf and light them up at night.
What are you making with the letter L for the holidays?