This week has been hot, hot, hot in my neck of the woods. We're talking temperatures above 100 degrees and friends, that is just too hot for me and my children. We like to swim but when it gets too hot to even walk on the pavement we head back to the yellow house.  To keep my toddler entertained during these indoor summer afternoons I decided to make a little memory game that would be fun and a little educational too.
I had everything for this project already in my supply stash and I bet you might too. If you don't you can surely find everything you need at your local craft store.
Supplies for Name Memory Game:
Wooden discs (you'll need enough wooden discs to use every letter in your child's name twice. So for Oliver, I used 12 discs)
Elmer's glue
card stock
craft punch
letter stickers
I began this project by using the craft punch to make circles out of the colored card stock. Then I pasted them to one side of each wooden disc.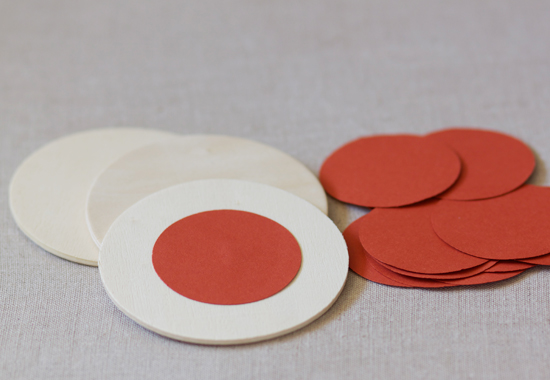 On the other side of the wooden disc I placed one letter sticker.
Oliver loved finding matches with the letters in his name. If you want to make your game even more durable, use Mod-Podge to seal up each disc.