In the last few years of me taking a back seat to my blog and needing to take a break of sorts, having a little pity party… whining about the missed opportunities, being frustrated at the back and forth of traffic numbers, or the ever-changing social media algorithms, (mostly the business side of this blog)… I've been forgetting why I started Make and Takes in the first place — connection!
I had been so worried and frustrated about the online maker space being too big and too saturated. I didn't feel relevant, I didn't have worth, why would anyone come visit what I had to make or say or share when there were so many other places to go? I was feeling all those negative emotions from my earlier post, not having really recognized what they were yet and what was causing them. But as I've been working on myself, and reading all the self-help and creativity books I can get my hands on, I now realize I've forgotten my roots and why I began creating. I've been missing my creative self who just loved to make. The person I was when creation was always on my mind, loving how my brain was busy and figuring things out. The person who was a doer and loved the challenge of making. The person who loved to make something everyday to share, and in turn, connect with others.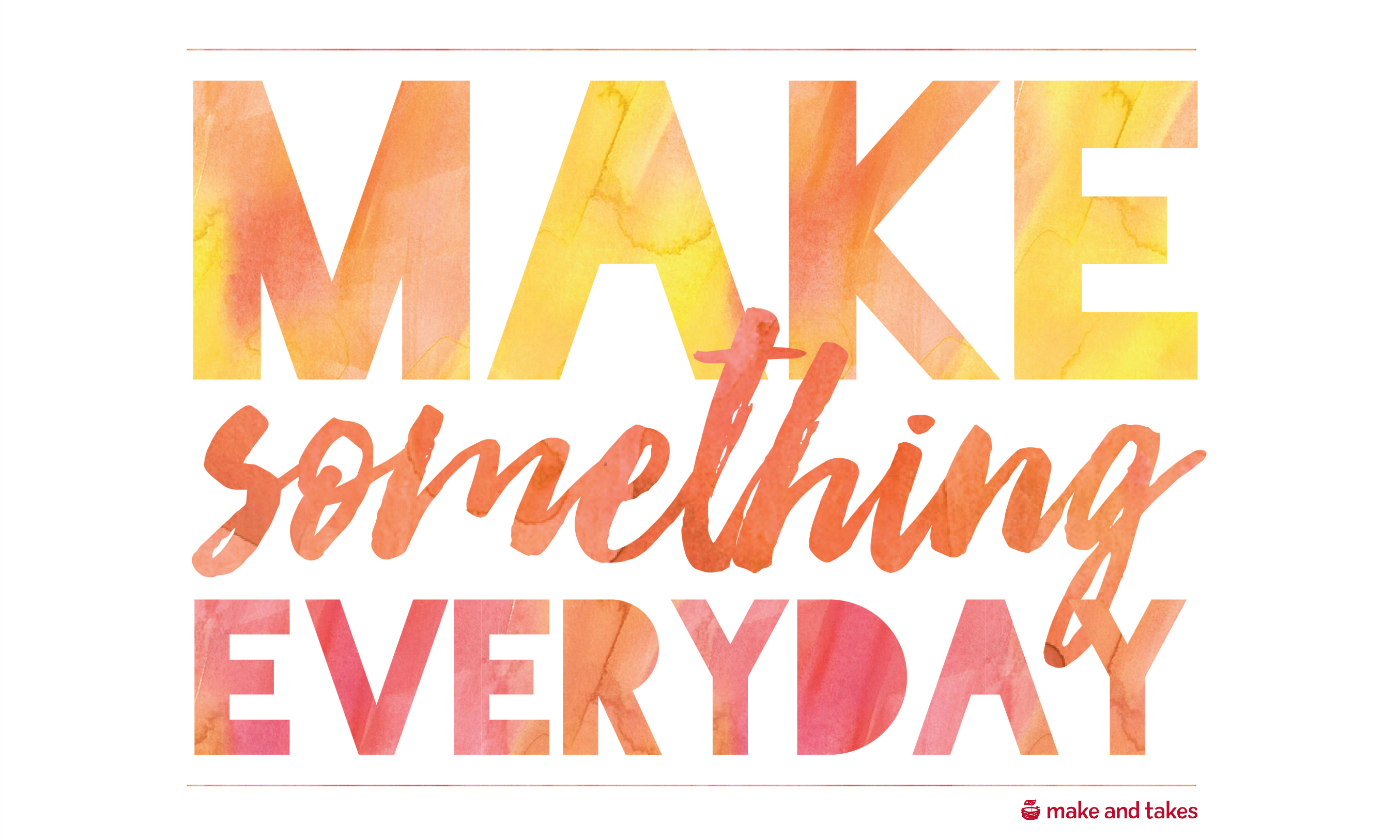 I'm not sure if many of you remember that this blog started out with the name "All About the Make and Takes" back in 2007, a phrase my brother-in-law named after me because I was always bringing crafts to make and nick-nacks to create when my sisters and I would get together! I loved that feeling of bringing together something to make, surrounded by people I love, sharing the crafty love and being connected. Aaahhhh. I still do.
So over the last few months, as I've been working through these emotions and feelings, I've had to switch my thinking and remember how amazing the internet is and how giving social media has been to connect so many people in so many ways. Thinking positively about the business side of the blog, the part where the connection happens with comments and content shared, that's where inspiration is beginning. Remembering the simple fun and delight it brings to life. I'll keep doing my best best to connect with you, crafters, bloggers, and makers, doing what we all do best and make something everyday!