Fill up these Holiday Paper Pockets with gift cards, charms, stickers, treats, and more. A fun little gift to give to neighbors or for your kids to give to their friends this holiday season. So easy to make, you'll have a fun paper pocket in now time!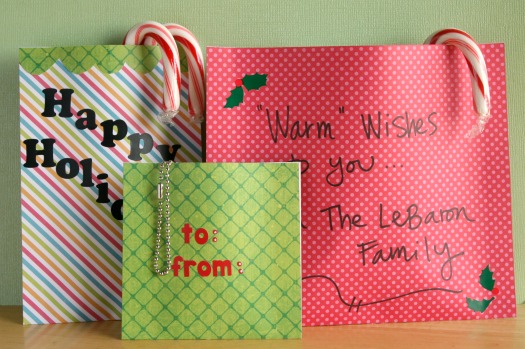 I'm happy to have Scotch Double Sided Tape here again today with an easy way to craft and give a holiday gift.
Supplies for Holiday Paper Pockets:
cardstock paper sheet – any size or color
paper scraps for decorating
double sided tape
markers or letter stickers
1. Cut your paper to your desired length. Fold your cardstock paper in half. You can fold this vertical or horizontal, depending on the size and look you want.
2. Using double sided tape, tape both sides of the paper together to form your pocket.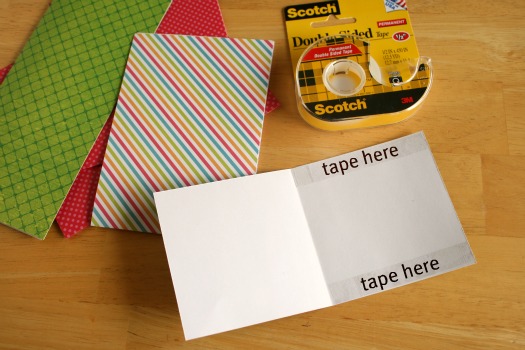 3. Once your card is folded and taped, it's ready to get decorated. Cut out fun paper shapes with paper or embellish your pocket with holiday stickers or stamps.
4. Add a message to the outside of your pocket with either letter stickers or your marker. Now it's ready to be filled with all kinds of goodies.
I've been having fun with double sided tape to complete all kinds of holiday projects. If you'd like another chance to win one of 25 samples of double sided tape, Scotch is here to help you out.
* Thanks to Scotch(R) for sponsoring this post. Please learn more about Scotch(R) Double Sided Tape and other Scotch(R) Products on their website, and join the conversation on the Scotch(R) Brand Facebook and Twitter pages.