Halloween is just around the corner, so today we thought it would be fun to make a wickedly fun paper plate witch Halloween craft!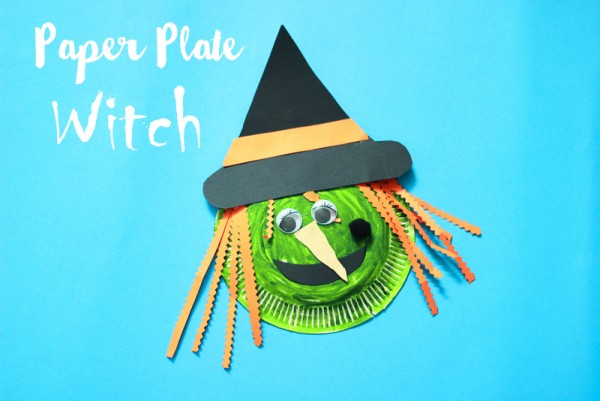 Cast a spell on your home, both inside and out with this spooky witch decoration.
Supplies to make the Paper Plate Witch:
Paper plate
Black, peach & orange construction paper
Green do – a – dot marker
Googly eyes
Black craft pom-pom
Craft scissors
Glue stick
Directions:
We took an 8-inch paper plate in white and a do-a-dot marker to color our paper plate green. You can add dots, or cover it up entirely like my daughter did. The do-a-dot markers are great for little hands, but if you don't have them at home, you can use a sponge and green tempera color to cover your paper plate. We covered both the sides of the plate.
We used a criss-cross craft scissor to cut small strips of the orange construction paper. You can use shredded paper or plain scissors too. This step is great to improve some fine motor skills and cutting practice.
Make a hat with black construction paper. We cut 3 parts a simple triangle, an oval shape for the hat ridge and a rectangle from orange construction paper for the trim. Using a glue stick, first assemble the hat and keep aside. Then stick the curly hair onto the paper plate. Finally, stick the hat on top of the hair.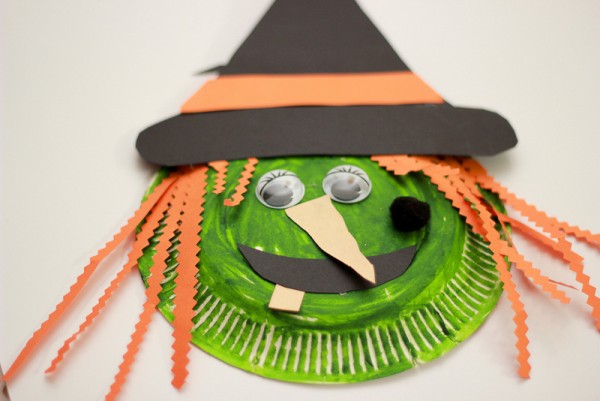 We made some more fun cutouts to make our witch spooky. Cut a squiggly nose & a rectangle tooth from the flesh colored paper. Cut a crescent shaped wide mouth from black construction paper that will form the mouth. Using the glue stick, stick on the googly eyes first. then the nose, then the tooth and the mouth on top of it. Finally, a nicely placed pom-pom mole completes our picture.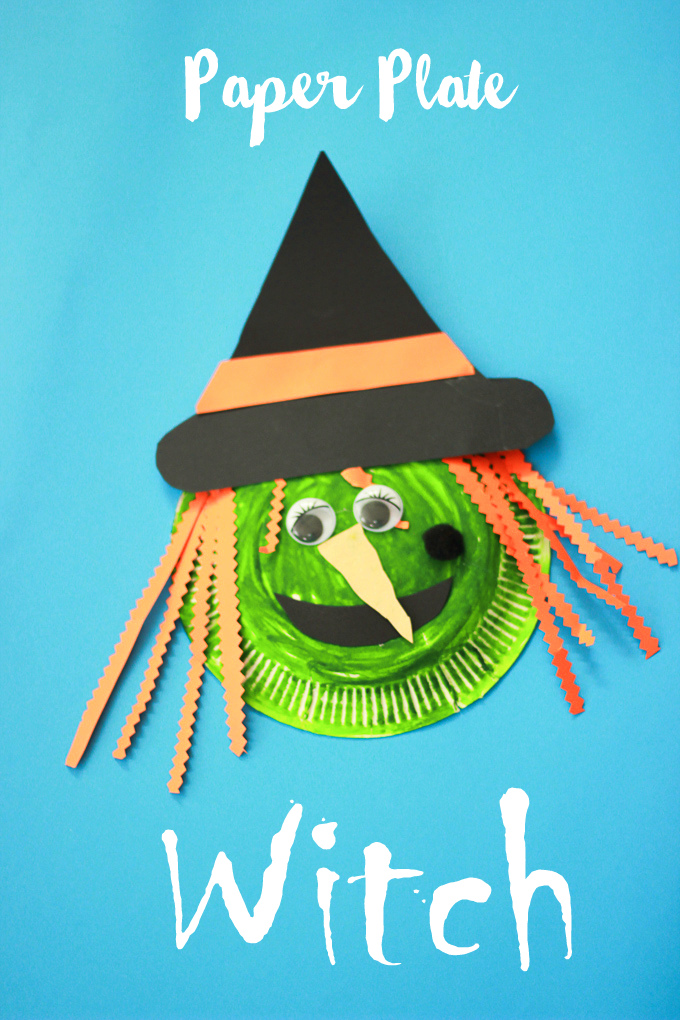 Use this craft as part of your Halloween decor at home, or for a Halloween classroom party, the kids are sure to love them.