We were inspired by our paper plate witch craft to make colorful paper plate witch masks. These are the perfect addition to Halloween costumes, photo booths, and Halloween parties. Host a mask-making party at home this year.  We've got lots of fun witchy party ideas for you including these candy witch brooms and witch hat straws.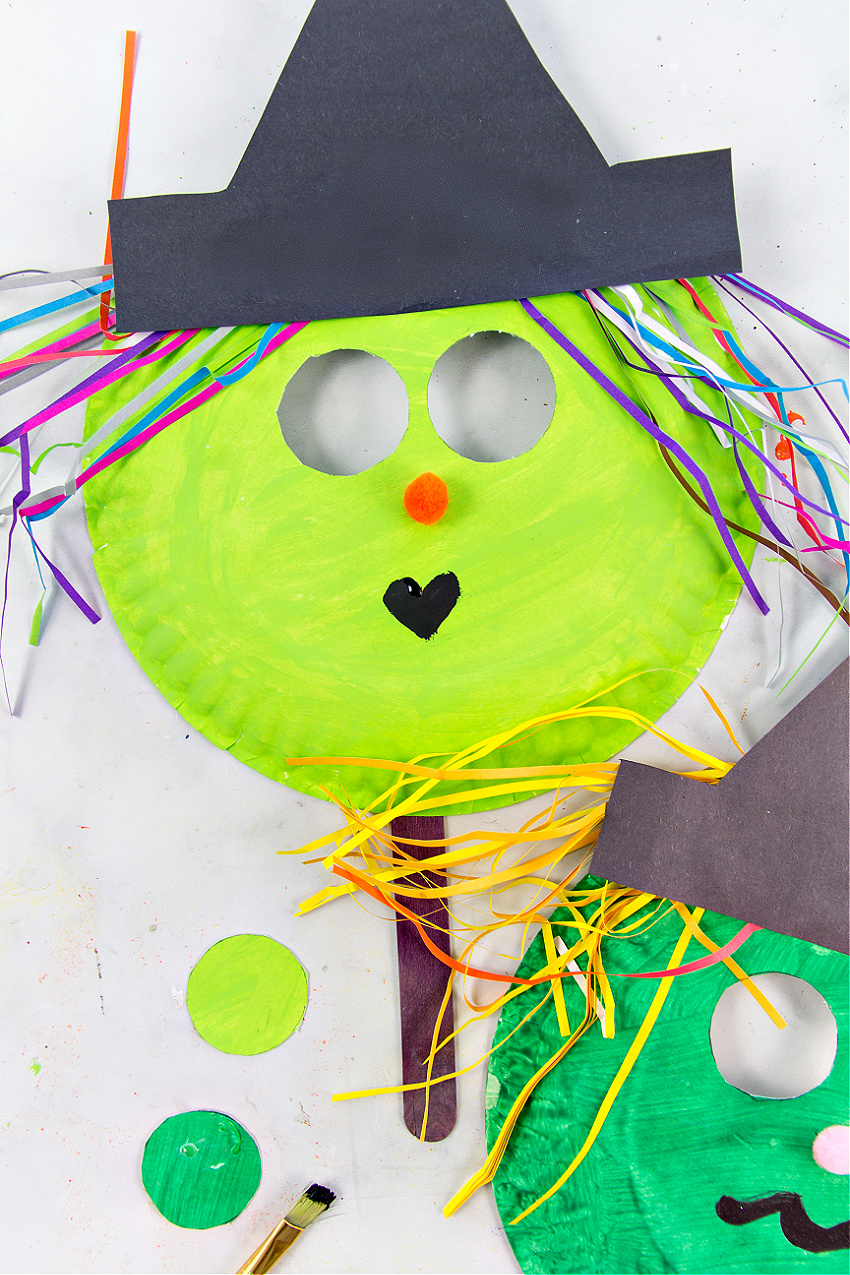 How to make a paper plate mask
Get witchy with our colorful paper plate witch mask. Your kids are going to love making and wearing this fun mask for Halloween. Paper plate Halloween crafts are so much fun and so easy for kids to make.
Supplies
Paper plate
Paint
Construction paper
Pom pom
Craft stick
Box cutter
Glue
Pencil
Paintbrush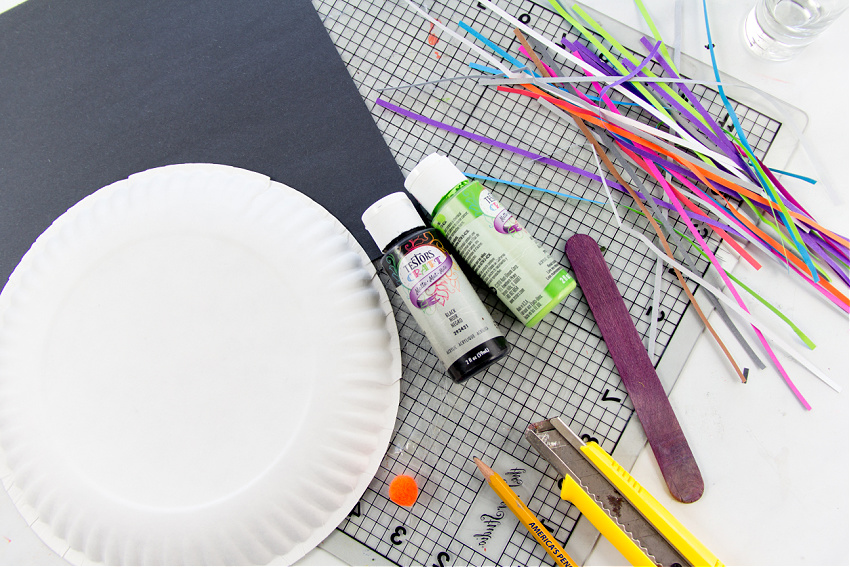 Instructions for making a paper plate witch mask
The first step for making your paper plate witch mask is to paint your paper plate. While that's drying you can move on to the other steps.
While your paper plate is drying cut your construction paper into a witches hat. You can make your hat any color you like, however, we made ours black so it contrasted with the brightly colored construction paper hair.
We used really thin paper (similar to quilling paper) for our witch's hair, but you could use the patterned scissors, like we did for our past paper plate witch craft, or use a small guillotine for cutting paper into fine strips.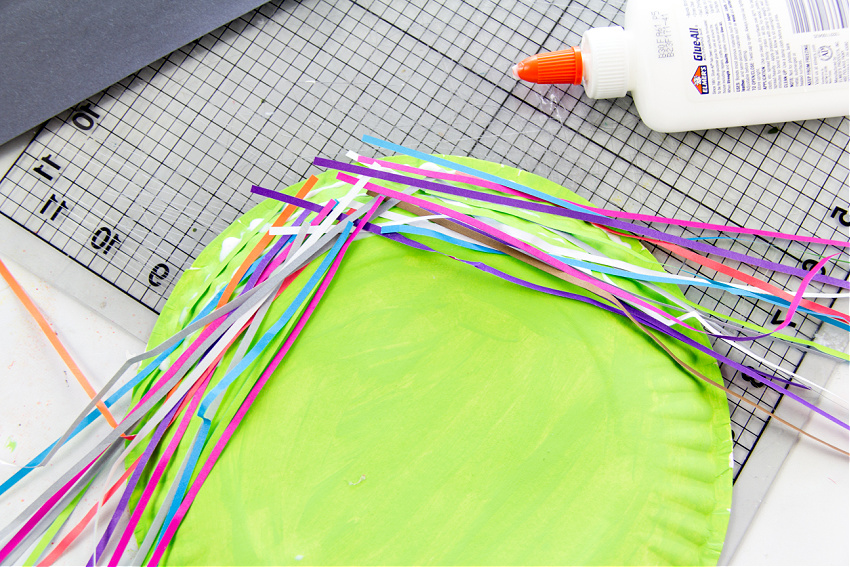 Once you have your paper cut, put glue across the top of your paper plate. Attach the paper strips like hair, add more glue, and then put the witch's hat over the top.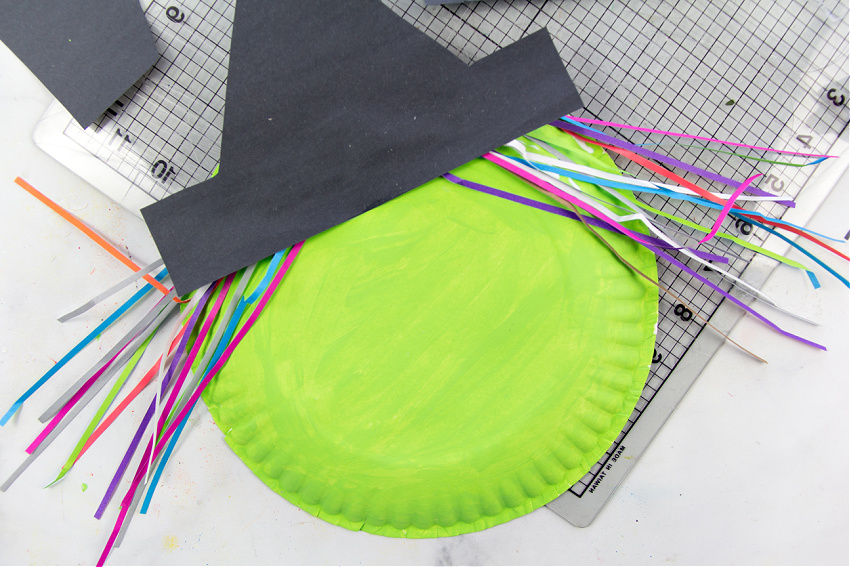 Now, you can cut out the eyes. We used a small glass and traced around it, but you could use items such as a paper roll, milk carton lid, or anything else small and round. Once you've traced your eyes, use the box cutter to cut them out.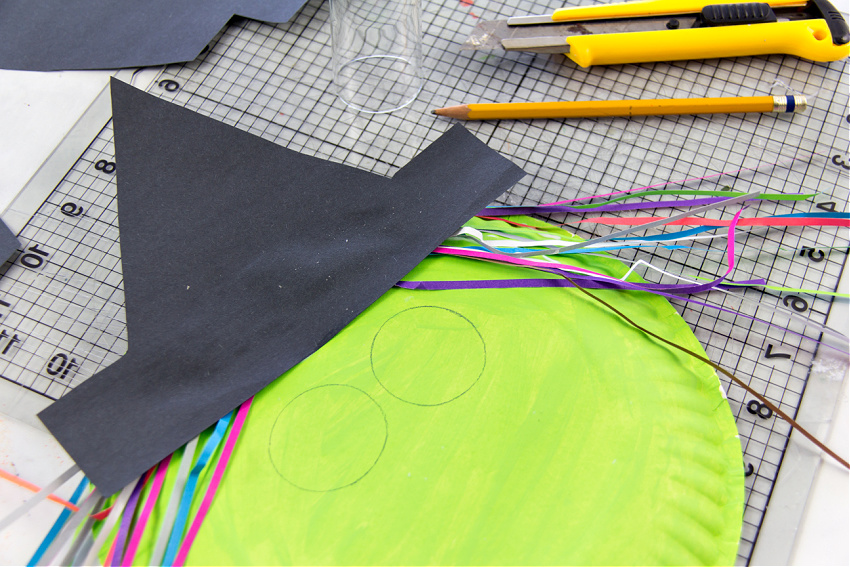 Paint a mouth on your witch, and glue on a colorful pom pom nose. The final step is to glue a colorful craft stick to the bottom of your paper plate.
Our finished paper plate witch mask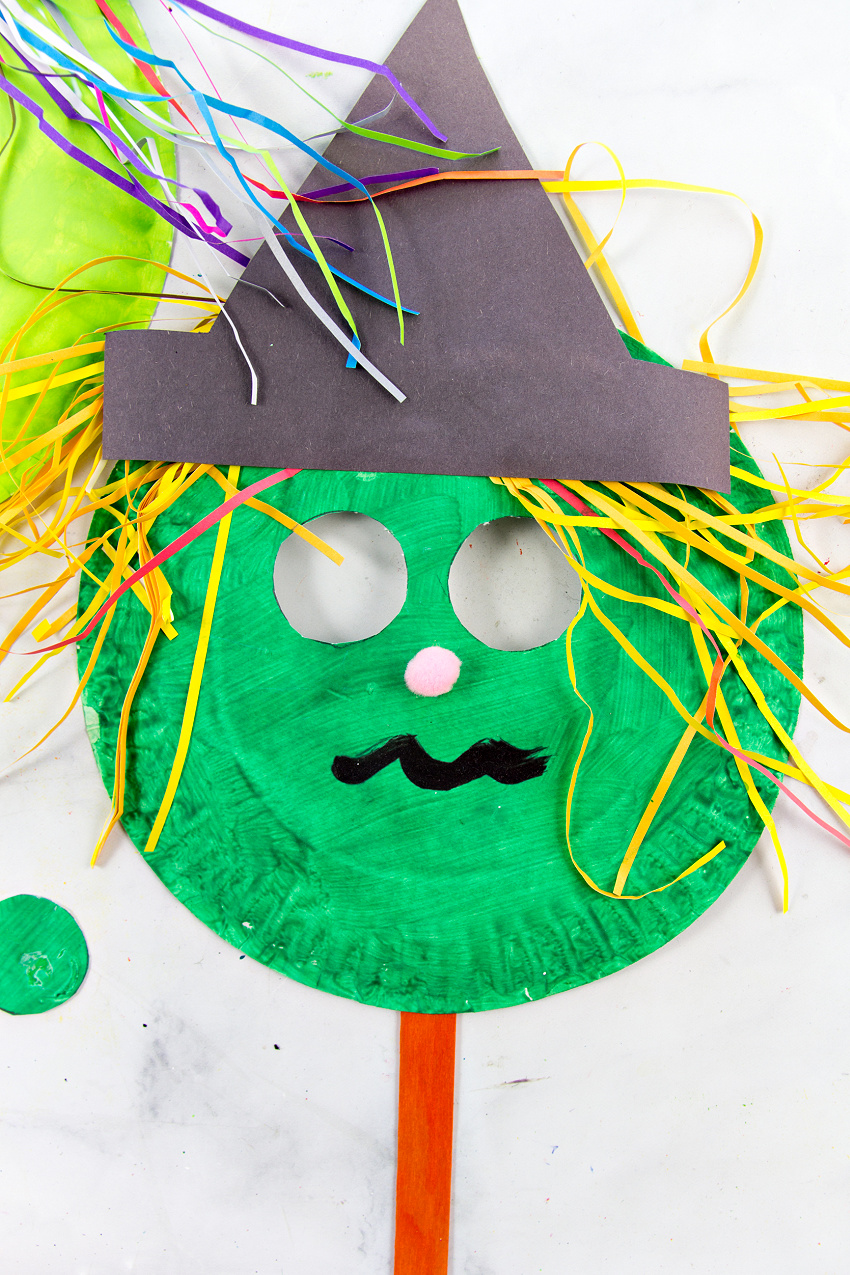 Please pin this post for later