What can you do with a bunch of broken tortillas? We've previously shown you how to make homemade corn tortilla chips by frying them. Below we are going to show you how to use broken rice flour tortillas to make rice flour tortilla chips in the oven.
I've mentioned previously that I have one child who is gluten-free. He's not a huge fan of corn tortillas but will eat them if there is no other option; he prefers rice flour tortillas. The only problem is they seem to break easily. We might get just a couple of meals out of them and the rest end up breaking into pieces. Before throwing all of the smaller pieces out to the chickens for a treat, I use the larger pieces to make tortilla chips that we can snack on or include on a grazing board.
How to make oven-baked rice flour tortilla chips
Ingredients
Gluten-free rice flour tortillas
Garlic-infused olive oil
Sea salt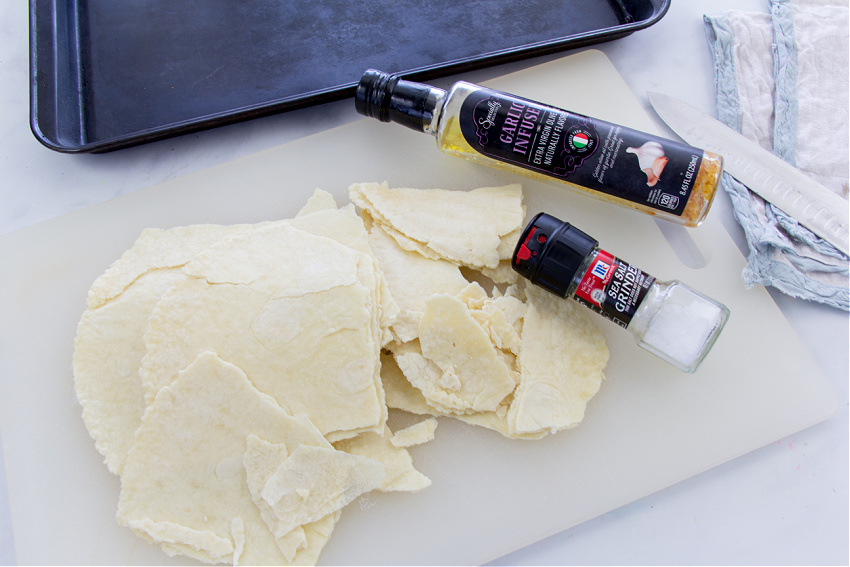 Instructions
It's so easy to make chips out of rice flour tortillas, the one thing you should do though is dry out your tortillas. Just like you leave bread out to go stale to make homemade stuffing or croutons, do the same with your tortillas. I prefer to leave mine out overnight. You'll notice in the morning that the ends have curled up a little. I recommend pre-cutting them into tortilla chips before leaving them out. You might find that some of the ends dry out and break off if you try cutting them the next morning.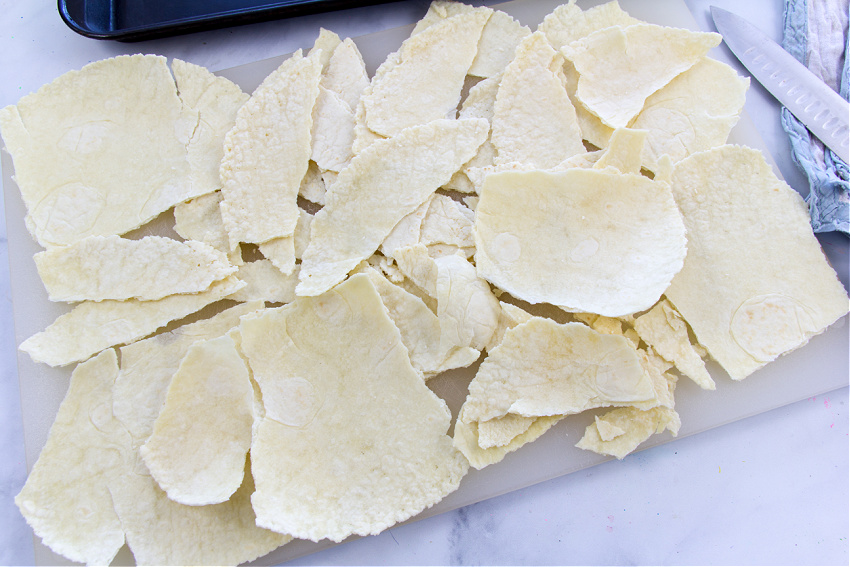 Once you are ready to put them into the oven, brush each uncooked chip with garlic-infused olive oil, and then sprinkle sea salt over the top.
Getting the baking time just right is key to making your chips. I can't stress enough not to leave your oven. Stand there and continually check on them. I always find that my second batch cooks about 1-2 minutes faster than the first batch does.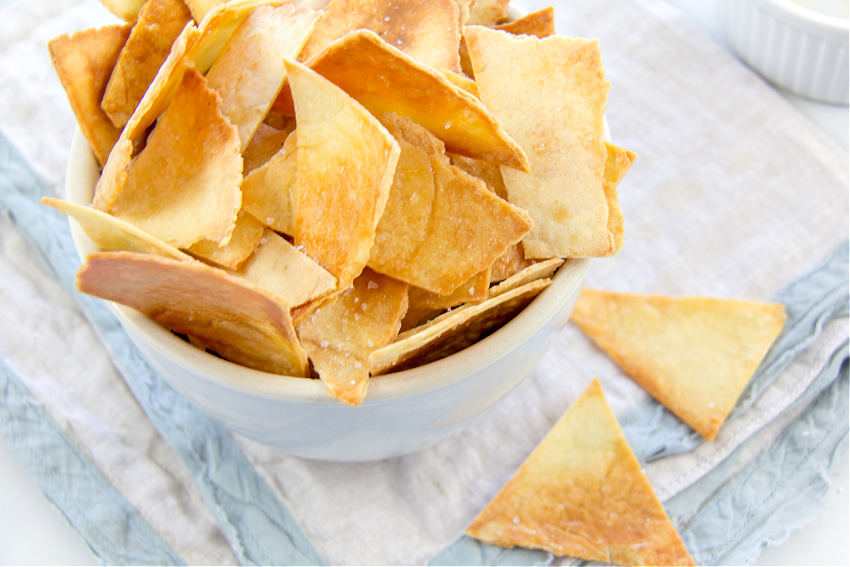 Best dips for tortilla chips
We have some delicious ideas for what to serve with your homemade tortilla chips.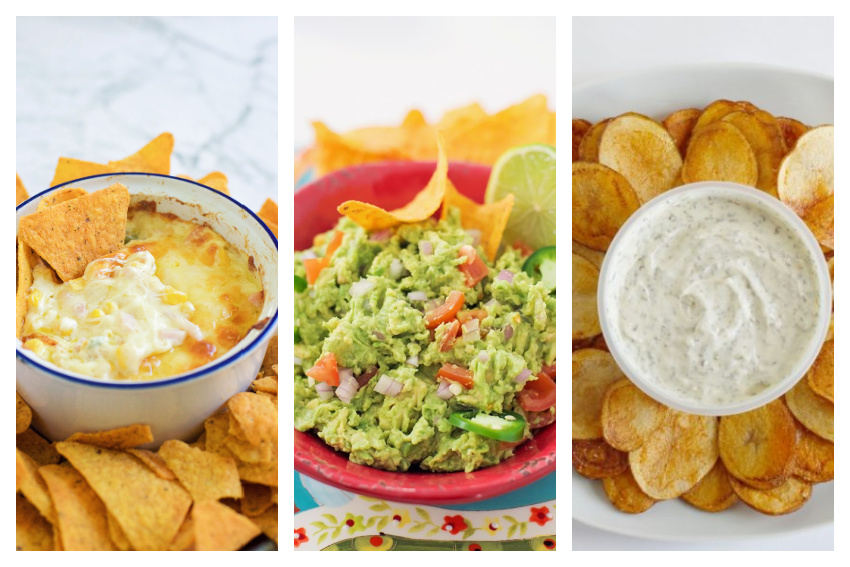 Homemade Tortilla Chips
Oven-baked tortilla chips made using rice flour tortillas.
Ingredients
broken rice flour tortillas

garlic-infused olive oil

sea salt
Instructions
You should have left your tortillas out overnight to dry them out (make them stale). If you haven't, turn the oven way back down to about 250F and put them in for about 5 minutes.

If you didn't pre-cut your tortillas before drying them out, then cut them now.

Put your uncooked tortilla chips onto a baking tray. Brush each with garlic-infused olive oil, and then sprinkle sea salt over the top.

Put them into the oven for 5 minutes.

Remove from the oven, turn them over, sprinkle more sea salt over them and put them back in for a further 5 minutes.
Please pin post for later