Christmas is such a fun time of the year for us. My family loves the music, the food, the parties, and of course the Christmas crafts. The kids and I enjoy holiday crafting. I knew we would make some homemade ornaments again this year. The snowman popsicle stick ornament craft was perfect for us to try. I love snowmen and the kids love craft stick crafts. They are easy to make and fun too. We just love how the ornaments turned out and look forward to more holiday crafting.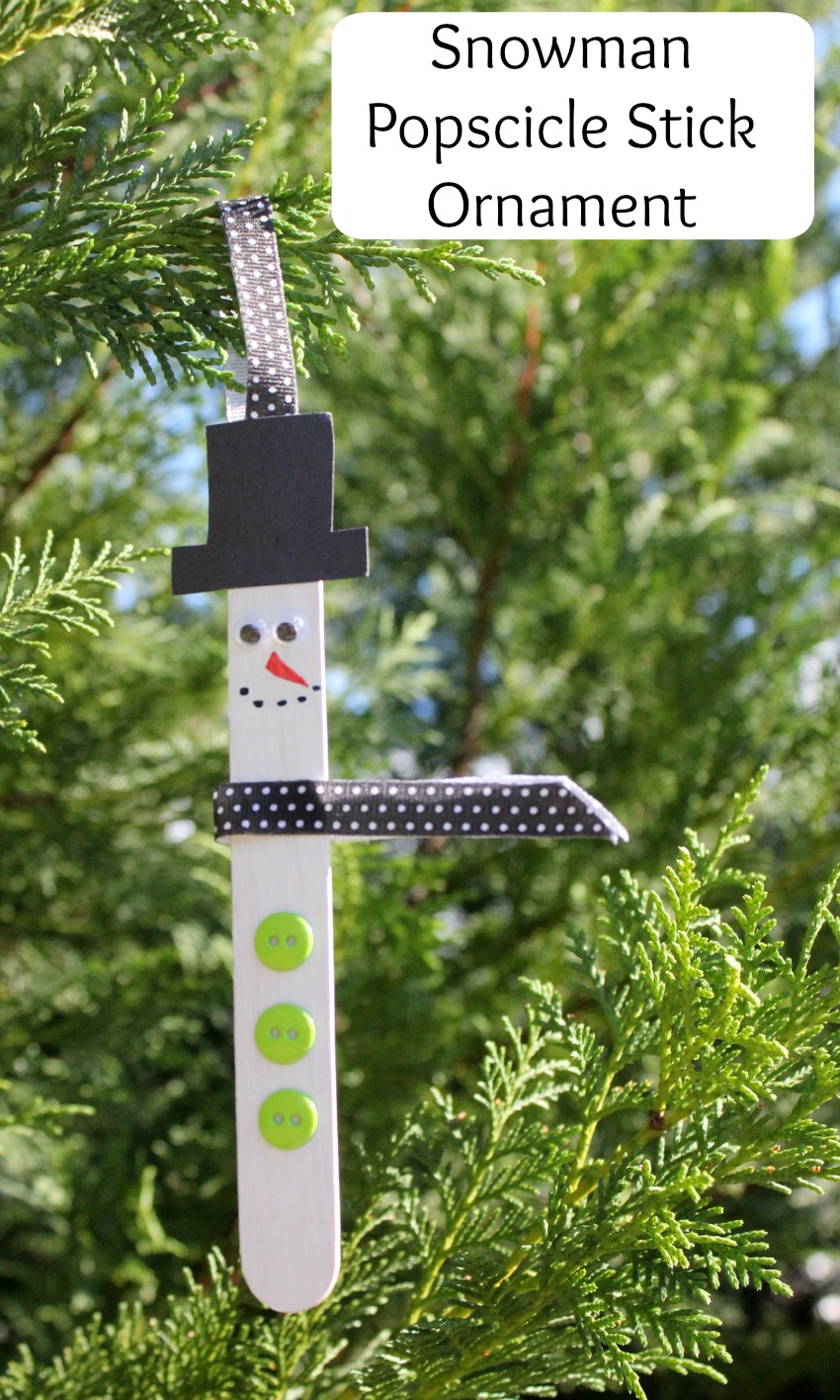 Supplies for Snowman Popsicle Stick Ornament:
popsicle or craft stick
ribbon
buttons
googly eyes
glue
glue gun
black paper
orange and black sharpie marker
scissors
white paint
Directions for Snowman Popsicle Stick Ornament Craft:
Gather supplies for the project.
Let the kids use white paint and paint the popsicle sticks to start.
Leave them to dry for a little while.
While drying I worked on making top hats.
Trace top hats on black construction paper.
Cut top hats out with scissors.
Cut ribbon for scarfs.
Get out 2 googly eyes for each snowman.
Get out 3 buttons for each snowman.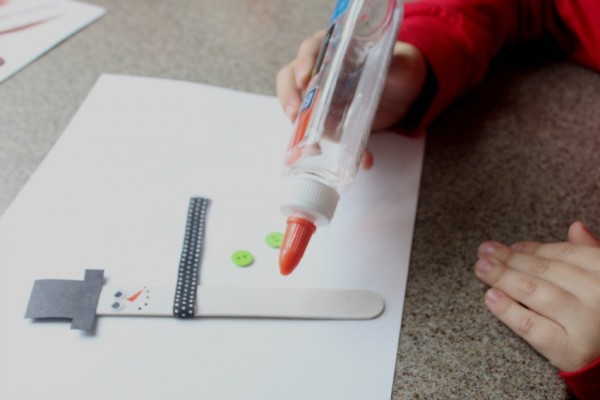 10. Once the craft sticks are dry the kids can add on all the other stuff.
11. First my son glued on the top hat.
12. Next the googly eyes and ribbon. Last he glued on the buttons. He did all this with white glue.
13.  I came in and drew on the nose and mouth with my black and orange sharpie markers.
14. Last I cut another piece of ribbon and used my hot glue gun to glue it on the top of the snowman so the kids could hang it on the tree.
So glad the kids and I could enjoy time together making Christmas crafts. I look forward to more craft time with them soon.