We're getting stuck on these fun Sticky Spider Webs. As we throw our "flies" at the web, we try to see if they'll get caught or if they can get out and fly away.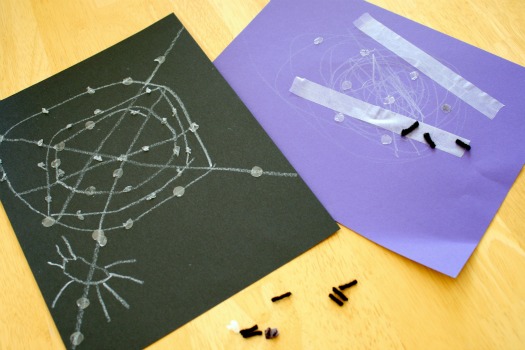 Supplies for Sticky Webs:
Glue Dots – you could use glue dot strips or double sided tape
dark paper – preferably cardstock
white crayon
flies – we used black yarn pieces and paper bits
1. Draw your web. I like to use white crayons on dark paper so it shows up to look like a spider's web.
2. Place your glue dots all over the lines of your web, making it look like there's dew on the web. We used a little double-sided tape too.
3. Cut little yarn pieces for flies. We also made some flies from rolled up black paper. If your glue is really sticky, you could use raisins as bugs as well.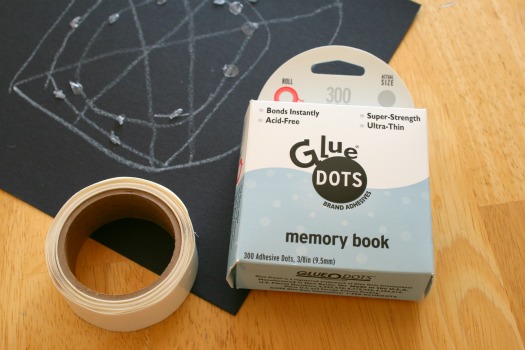 4. Get your flies out and ready them to launch. Let 'um "fly"!
Have fun getting icky and sticky.