It's that time of year when strawberries from the garden are just begging to be picked, frozen, and blended into a delicious dessert! We're baking a homemade graham cracker crust and topping it with a homemade strawberry ice cream… Bam! Just like that, summer is here!
I'm partnering with Blendtec for today's recipe. They sent me their latest and greatest Designer-Series Blender to test out and I have one to giveaway to one of YOU! See below for giveaway details!
The blender is the Designer 725 with WildSid+ jar plus Twister jar, and it's fantastic. I've been a long time fan of Blendtec, but now I have the Twister in my life. It's really the best. I blended 1-1/2 cups of whole almonds into almond butter last night… in 60 seconds. It's a dream come true! It comes with a side scrapping lid that allows you to twist as it's blending, getting the job done so much more efficiently. Hooray!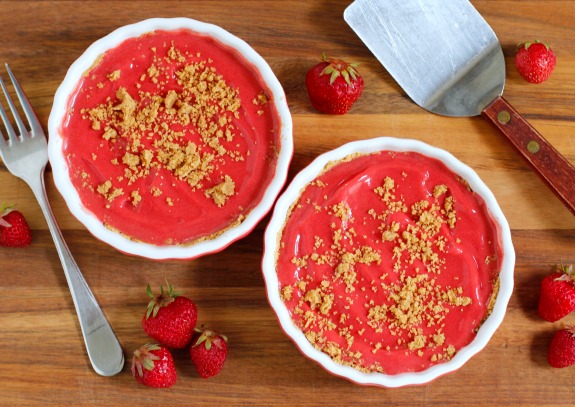 Recipe for Graham Cracker Crust:
1 ½ c. graham crackers – 1 package of 9-10 crackers
1/3 c. sugar
6 Tbs. butter, melted
½ tsp. cinnamon
ice cream – any flavor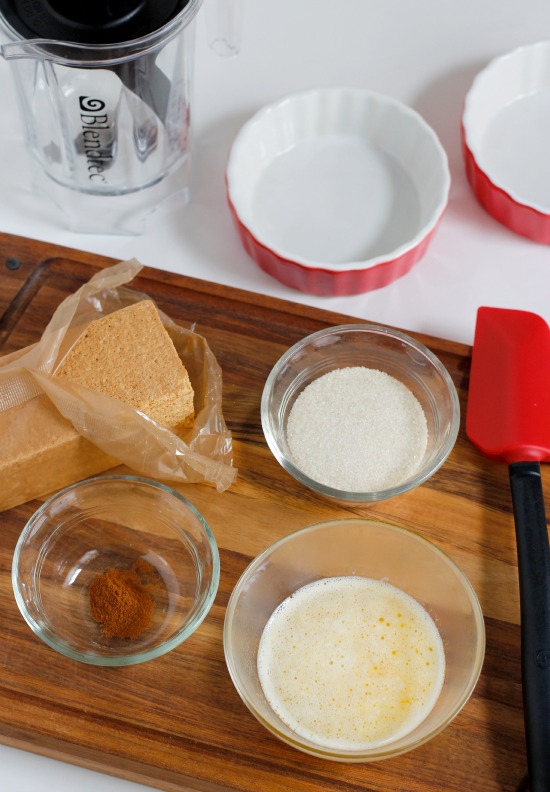 How-to Make Graham Cracker Crust in a Blender:
1. Add all your ingredients to your jar, starting with the liquid first.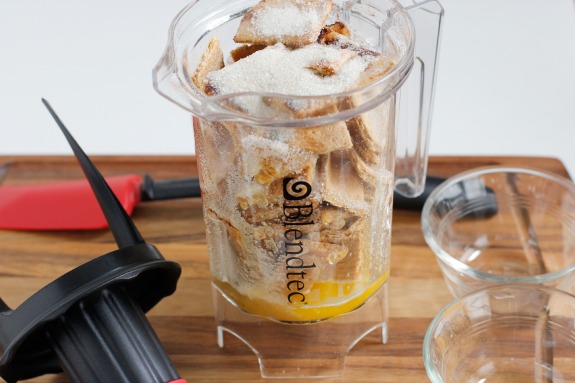 2. Place your jar onto your base and put it on the "puree" setting. Let it blend. Twist your lid as it blends, helping the sides scrape down. NOTE: if you find you still have a few whole graham crackers in the center, blend again.
3. Get out your baking dishes and a spoon. I used these fun mini dishes and split my mix in half. NOTE: add a little vegetable spray to the bottom of your dishes to help it come up a little easier after baking.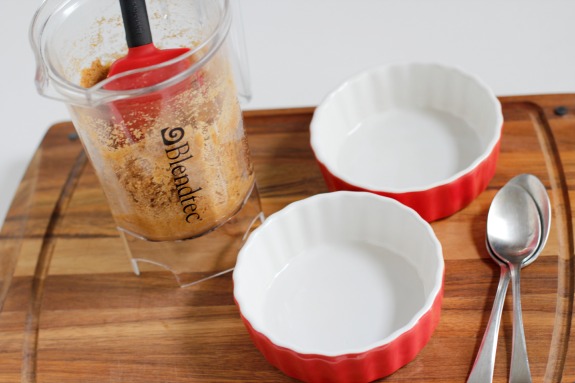 4. Press your mix into each dish with your spoon. Smooth it out and press it down. Even press it up the sides of the dish as well.
TIP: set aside a little of the graham cracker mix for a sprinkle topping!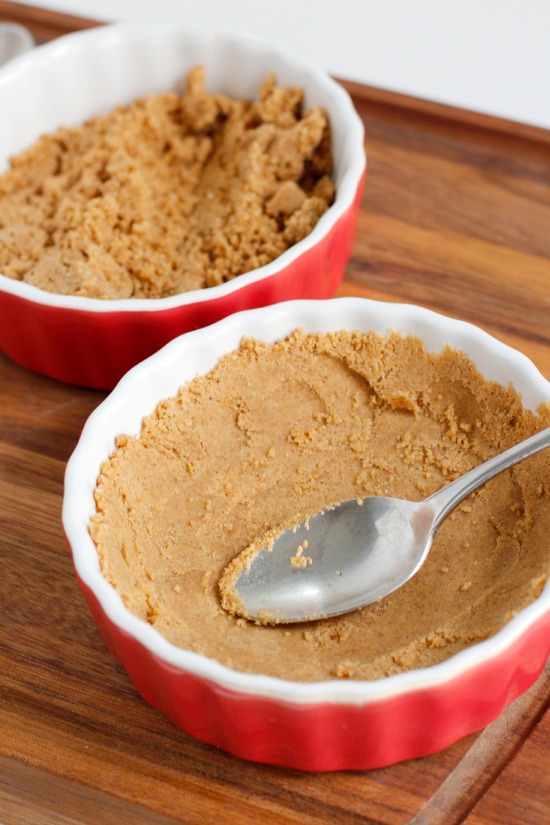 5. Bake your crust in a 375 degree oven for 7 minutes. Let these cool completely before adding topping.
6. While your crust is baking and cooling, get your ice cream ready. If you're using store-bought ice cream, let it sit out on the counter for up to 1 hour to thaw out a bit. You want it to be soft when you add it to your crust so it's easier to spoon out and serve.
You can also make homemade strawberry ice cream too. I used the recipe from the Twister Jar Recipe Book for the Dairy-Free Strawberry Ice Cream.
1/4 c. coconut milk, 2 1/2 T sugar, 1/2 tsp. lemon juice, 8 oz frozen whole strawberries.
Add all the ingredients and set it to the speed 7 setting for 50 seconds, turning the Twister lid while blending.
Pour your ice cream into the graham cracker crust dish and add a little of the extra graham cracker mix for a topping.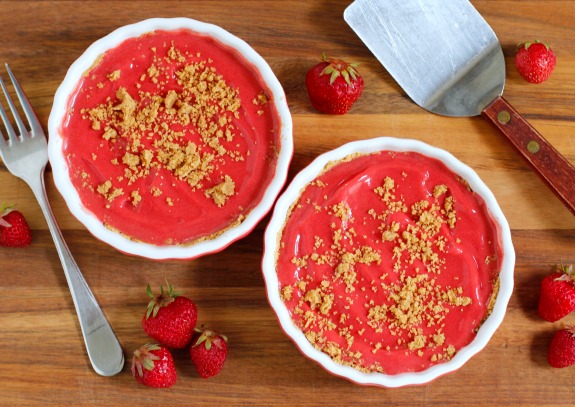 It's ready to eat! You can also put these in the freezer for the day if you make them ahead of time.