Growing up I thought Labor Day meant we got one last break from our labors at school to have a BBQ. My Grandmother also pointed out it was the ushering in of a moratorium on white pants. (Thank you "Glamour" for giving us all permission to debunk that myth). Eventually I learned about the history of the date (celebrating the "economic and social contributions of workers"); and as of late, I must agree with many a "political-junkie" who will tell you that elections don't start until after Labor Day.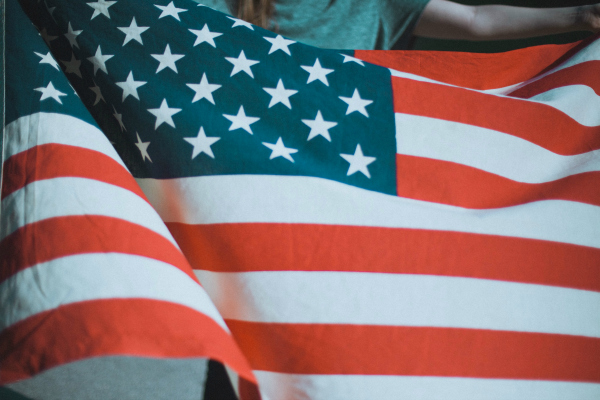 You've probably noticed it too – lawn signs popping up in yards, replacing garden space like early annuals. And then there's the ads. We all feel it a little bit – if you're living in a swing state, you're really feeling it. But each day that passes, there are the subtle (and not so subtle) reminders that "Super Tuesday" is not so far away (as an FYI, it falls on Nov. 6th).
So what does this all have to do with living more sustainably, you ask? Well, while I don't believe that protecting our earth is a Democrat or Republican issue – we all want clean air and water, right? I do believe that politics can (and does) play a part in protecting Mother Earth.
Place Your Vote on Super Tuesday
Not that you should forget about ditching the single-use water bottles or letting your recycling go by the wayside, but truly one of the biggest and best things you can do for your family, your community and this world is to elect leaders who will support policies that protect our natural resources.
And I'm not talking extremism either. I'm talking about having a common sense approach to our responsibility to our children and future generations.
Do your homework and find out where your candidates stand on environmental issues. But even before you can make a difference at the booth, you've got to make sure you're registered to vote.
Yes, we're about 45 days out from Super Tuesday, but that's just enough time to make sure you're registered. A simple google search including your state's name and the query "register to vote" can easily get you started, but the latent punk rocker in me thinks Rock the Vote is another easy way to go.
Teaching your kids about being civically minded starts at home: How do you do it? And are you registered?
photo via Jacob Morrison