While some of the bigger kids are playing their own turkey bowl football game in the backyard, we're going to be "bowling for turkeys" down the hallway. We've transformed our old plastic bowling set into a fun turkey take down!
Supplies for Turkey Bowling:
plastic bowling set, or plastic soda bottles
small football
craft feathers
tape
craft foam shape stickers
scissors, black pen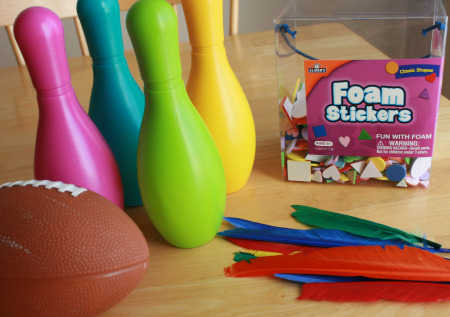 For the turkey feathers, pull out a piece of clear tape and lay it sticky side up on the table. Add 3-5 feathers to the tape, then tape it to the back of the bowling pin. Add one more piece of tape to secure it.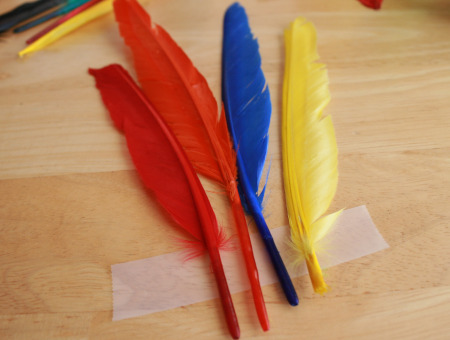 For the turkey's face, find small circle foam stickers for the eyes, a triangle for the beak, and cut a small heart in half for the beak waddle. We also added a little black marker dot to each eye.
Now line them up and bowl them down. We even used a football to make it an official "Thanksgiving turkey bowl"!