When two of my most favorite things come together, I couldn't be more excited to share all about it — yarn crafts and children's storybooks! Long time Make and Takes contributor Juliann Law has just written and illustrated a brand new lovable children's book called The World's Longest Sock!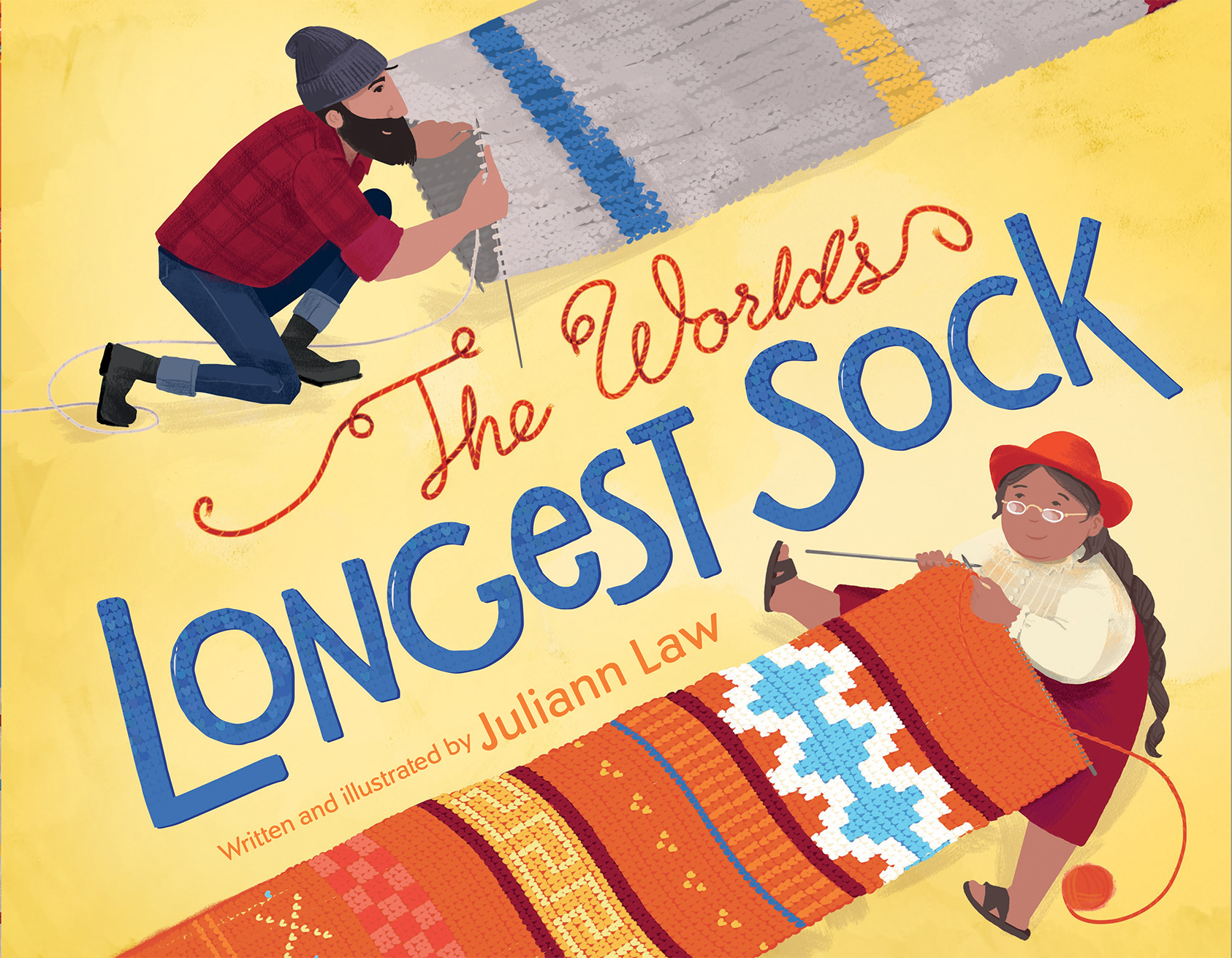 The World's Longest Sock Book
More about the story…
Experience the world's fiercest knitting competition in this lively book about community, cooperation, and two knitters who are determined to create the world's longest sock.

In Chile, Nana Nina starts knitting a sock and forgets to stop, and soon it's won the world record for "Longest Sock"! When Chuck, a lonely lumberman in New Zealand who also happens to be knitting a very long sock, sees Nina's news on the TV, he is determined to beat her world record. And he does! Thus begins a battle of the knittest to see who can hold onto the world record—for good. The world takes sides: Team Nina or Team Chuck. But will all the pressure cause them to unravel? This yarn about a competition out of control will charm the socks off readers of all ages and knitting abilities.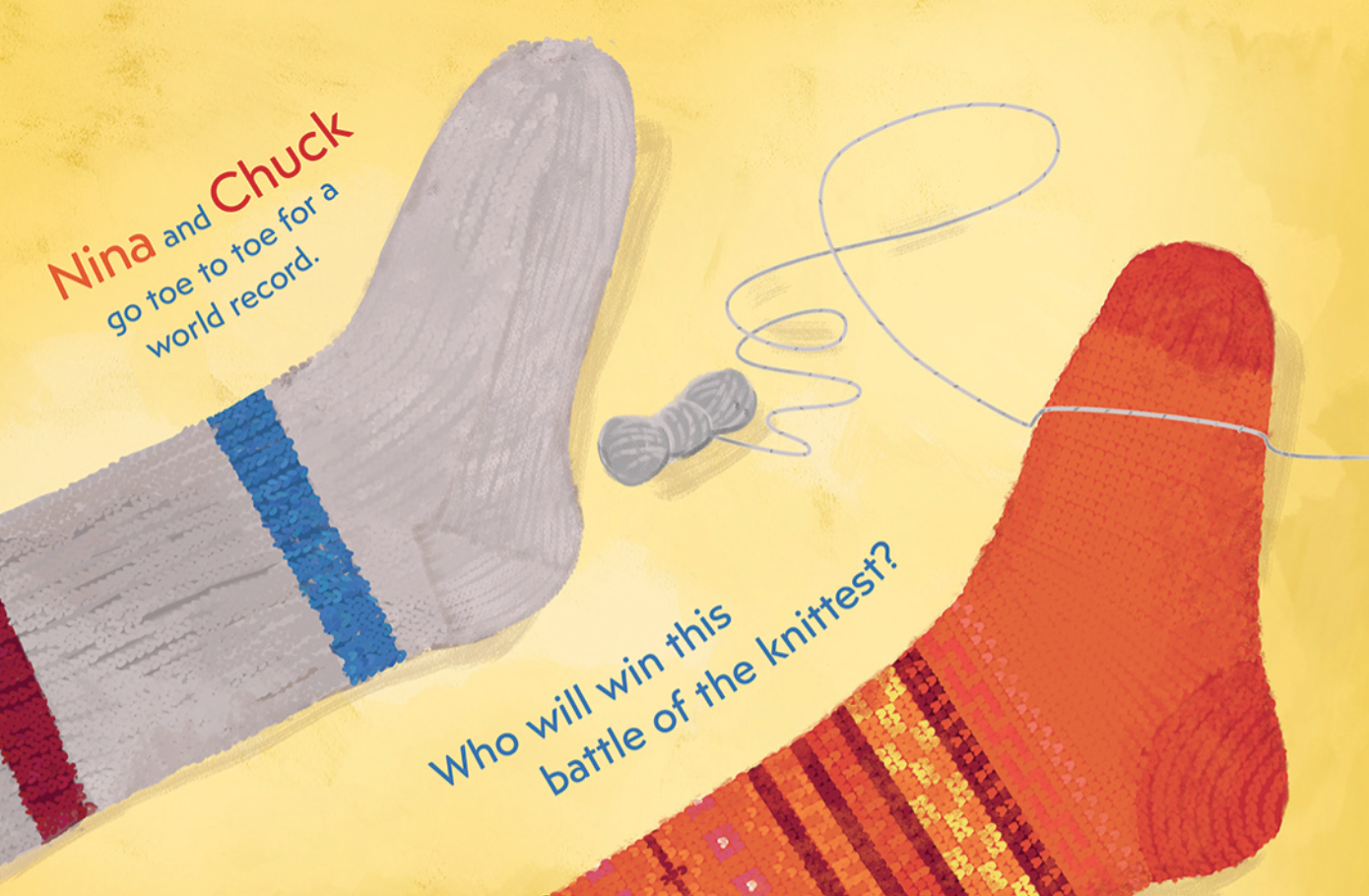 You may remember some of Juliann's most popular posts here at Make and Takes – Hiking Scavenger Hunt, Heart Healthy Exercise Game, and Countdown to Christmas Advent!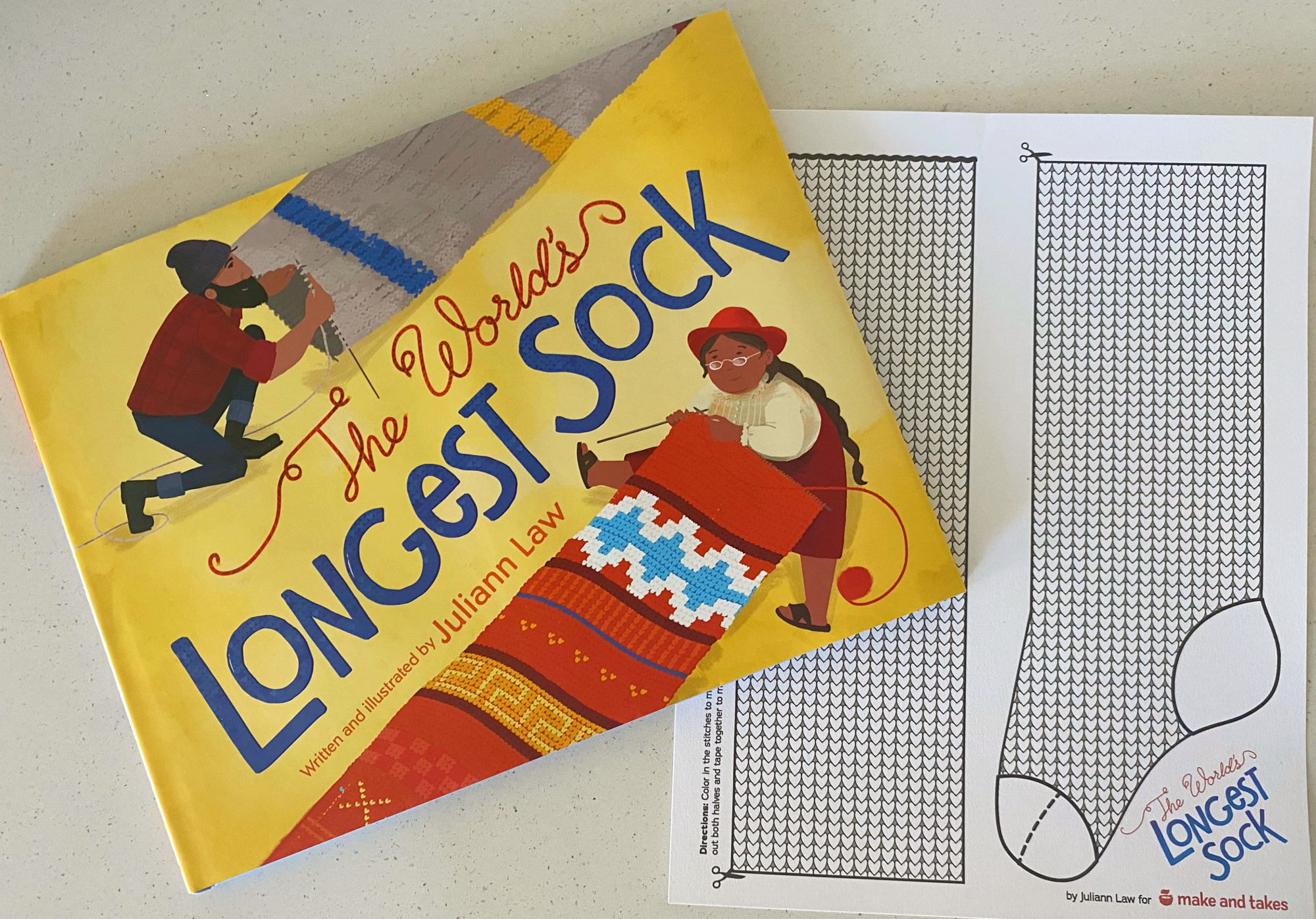 Well, I'm so happy to share that Juliann has created a fun free printable just for us to help celebrate her storybook… The World's Longest Sock! This printable is the perfect coloring page for your little ones to share in the love of community and competition – who will color in every stitch first?!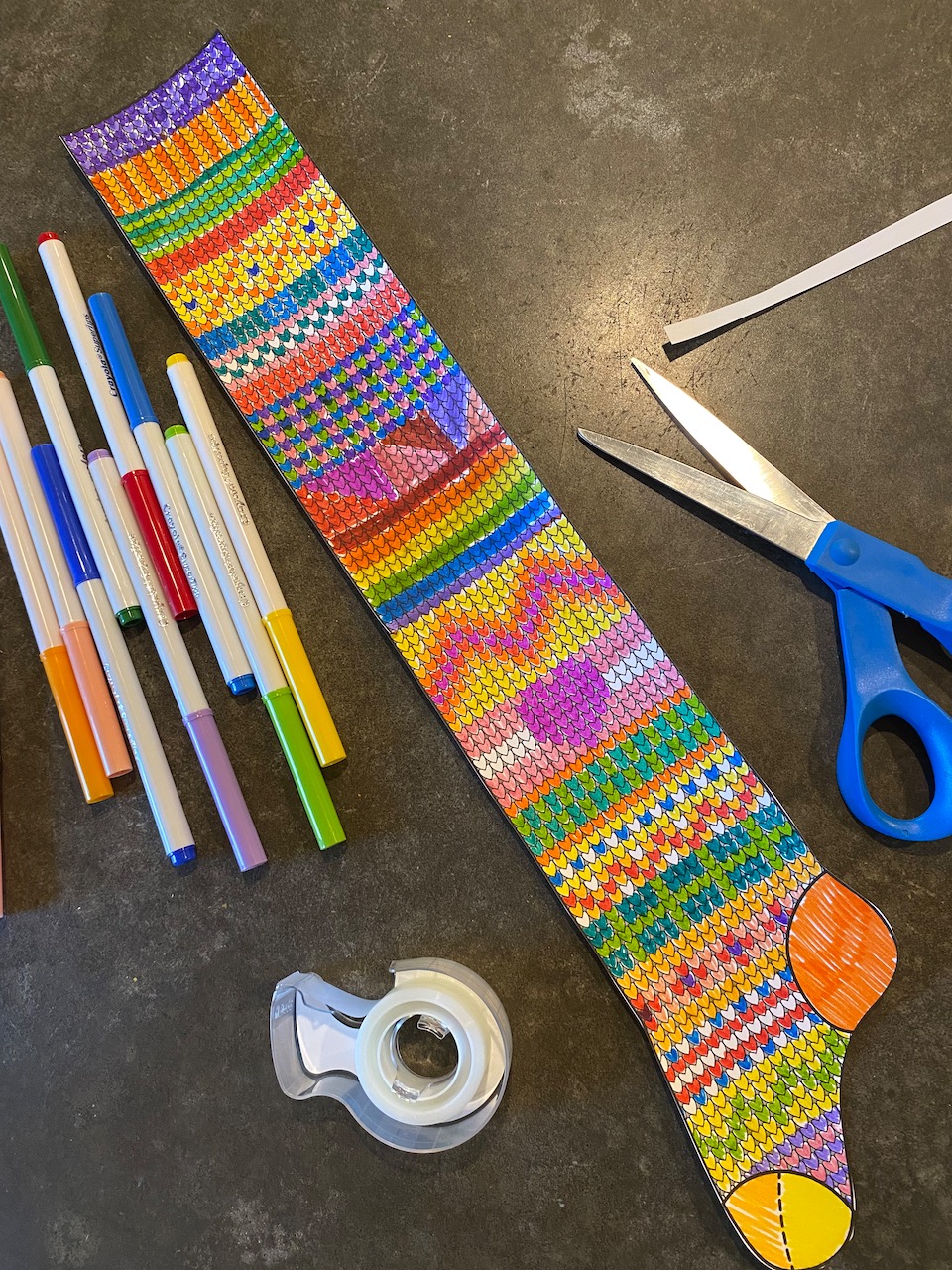 Make Your Own Long Sock!
Supplies:
Download and print the free coloring page: The World's Longest Sock Printable
markers, crayons, colored pencils
scissors
tape or glue adhesive
– TIP: for best coloring results, print on cardstock paper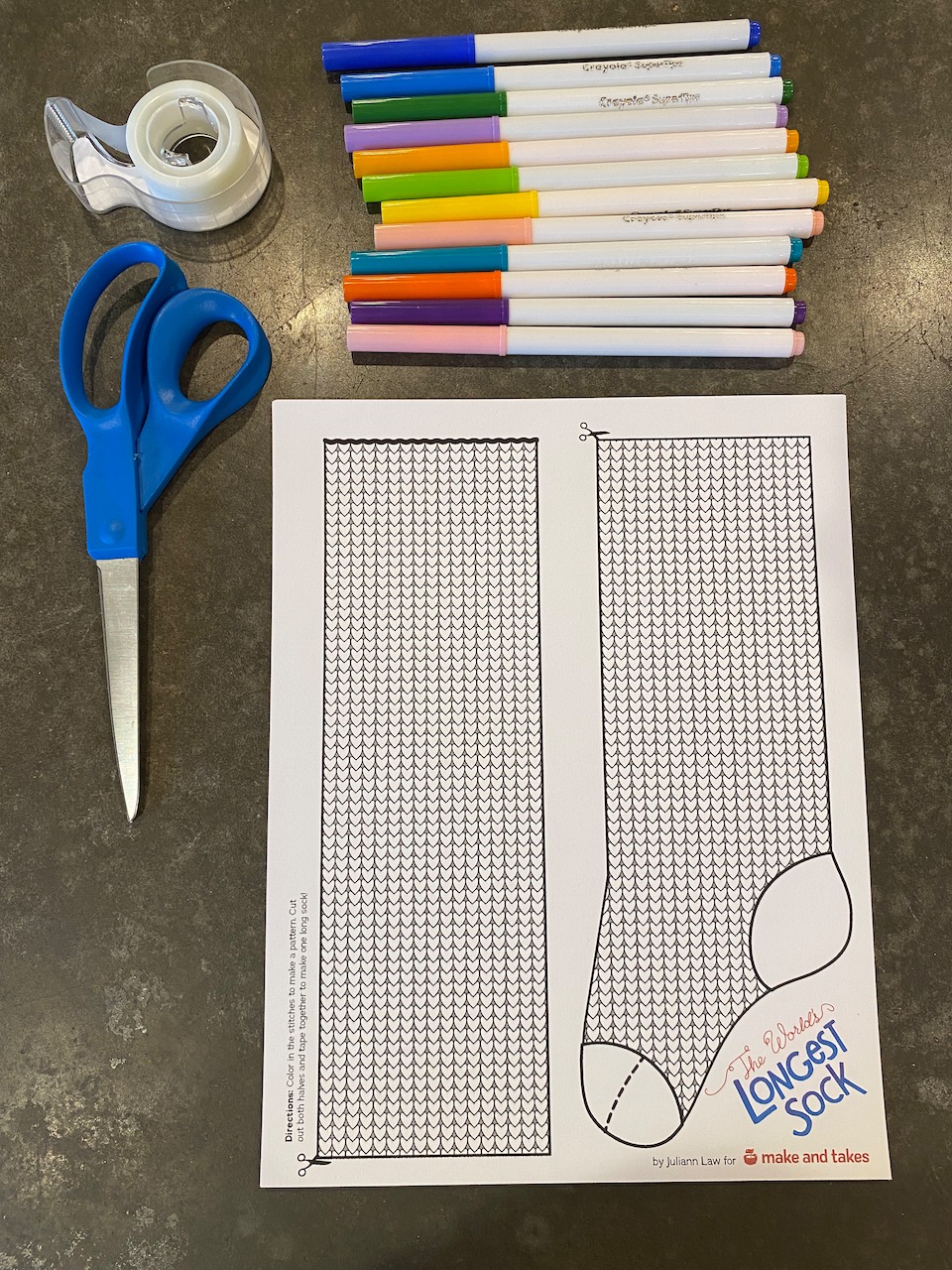 Instructions:
Print out the coloring page. Gather all your coloring pencils and markers, then turn on a good movie and get coloring!
Once your coloring creation is complete, cut out the long sock. Then tape or glue the 2 parts together and it's ready to display.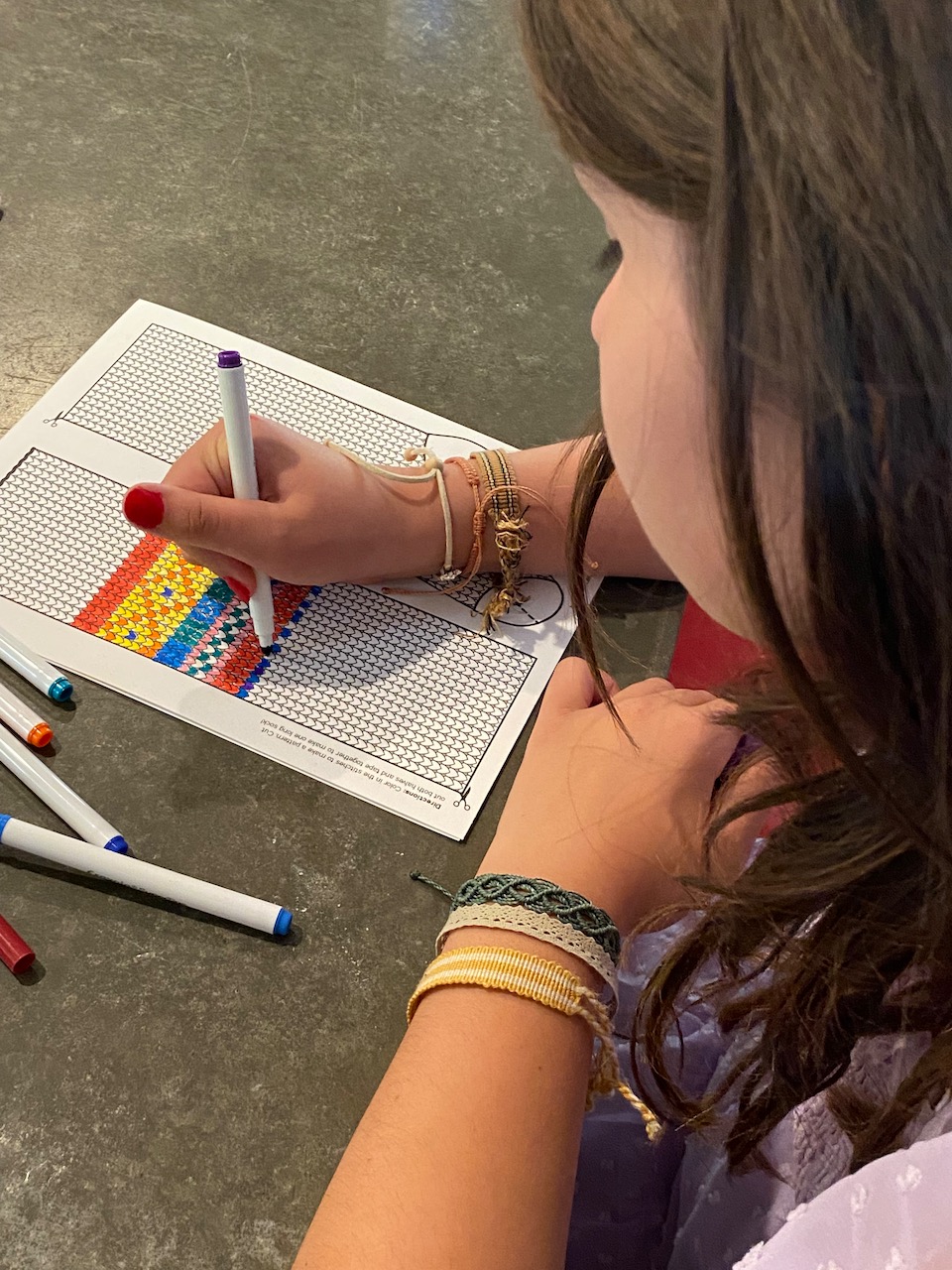 All these little knit hearts are just waiting for your design! I can see how these would work out so well for a Christmas project for the kids over the holiday break!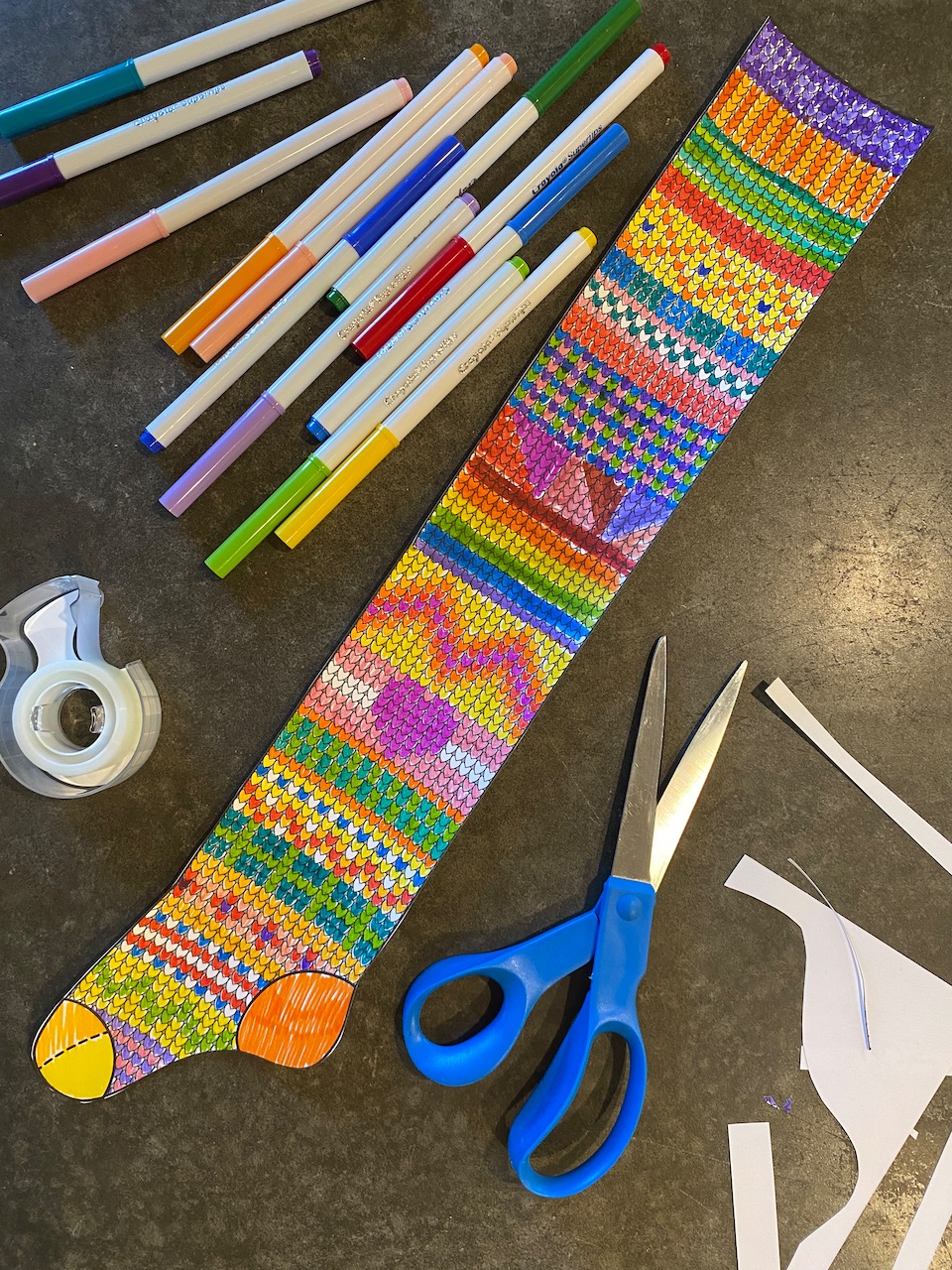 A big huge congratulations to Juliann on her new book, and thanks for the fun free printable!
Be sure to check out The World's Longest Sock. Find it at Barnes and Noble, on Amazon, or request it at your local library!