If you are looking for new ideas to include fresh zucchini, here is the perfect recipe for you! You have to try this healthy baked Zucchini Parmesan Tater Tots!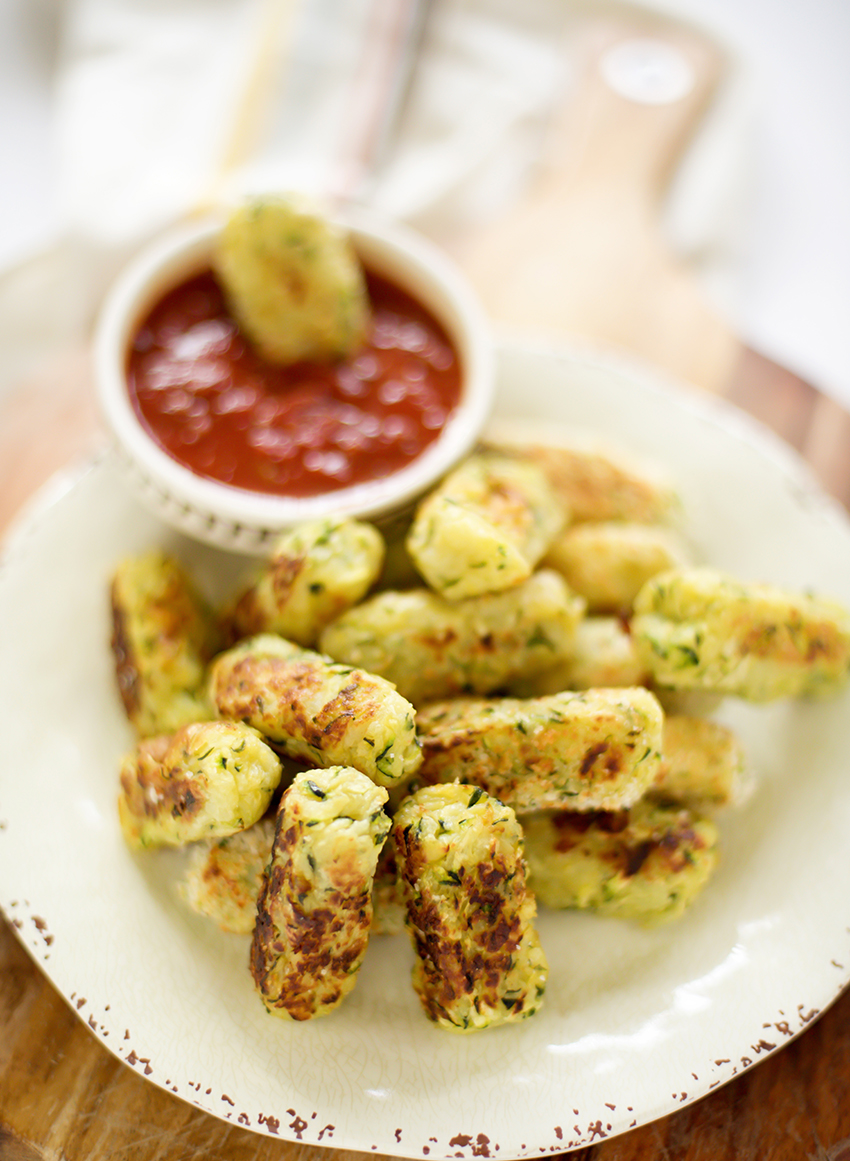 Zucchini Parmesan Tater Tots
The perfect snack or side dish to make when you have an abundance of fresh zucchini on your hands. Crispy and so deliciously cheesy, these will be gone in no time!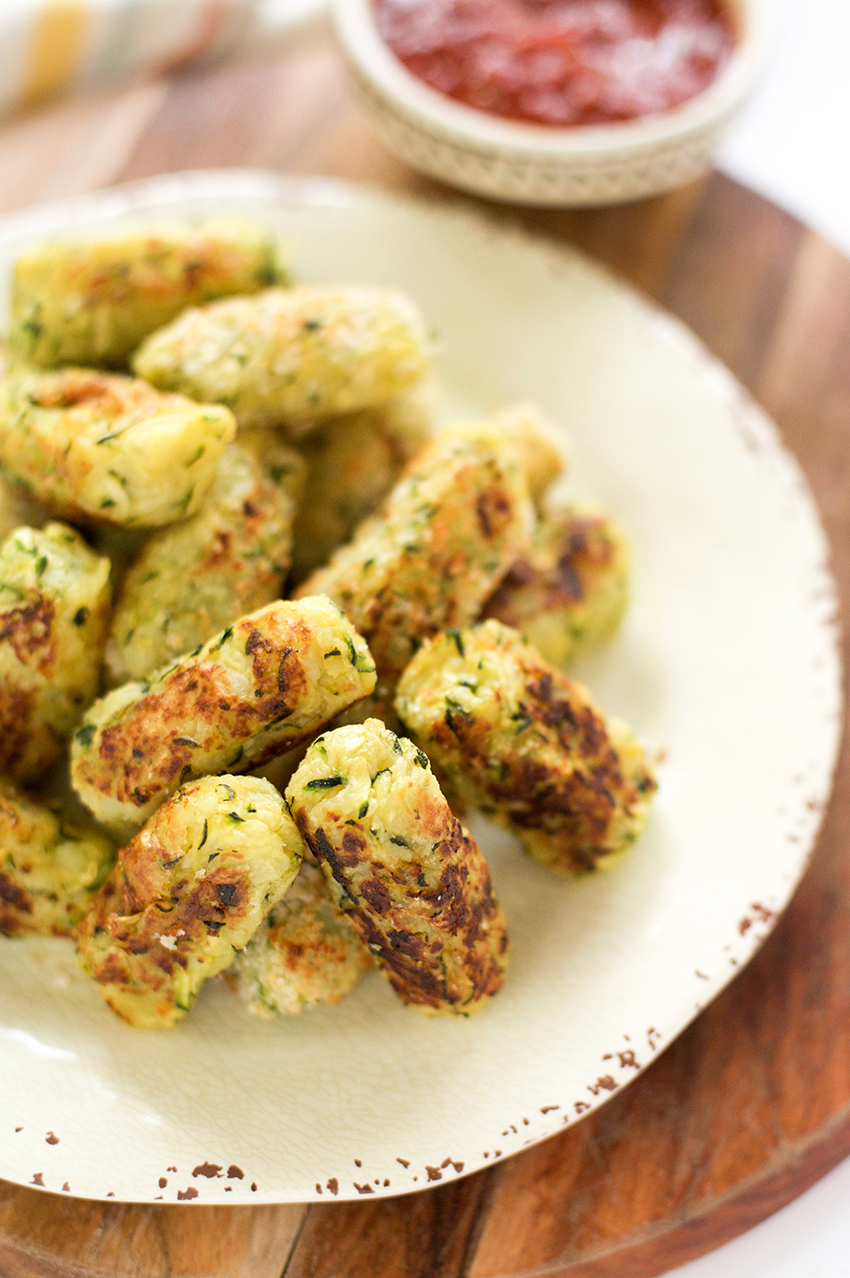 The recipe is so easy and calls for only 4 ingredients! All you need is fresh zucchini, russet potatoes, Parmesan cheese and Panko breadcrumbs. You can bake of fry them, as you prefer. I baked them this time for a lighter version but I can only imagine how delicious they should be fried too J
To get that light and fluffy consistency inside these Zucchini Parmesan Tater Tots you need to boil the potatoes for almost 15-20 minutes, till they are fork tender, but not completely boiled. You'll need to grate them so if they are already falling apart that would be quite impossible.
One of the best things about these Baked Zucchini Parmesan Tater Tots, apart from how amazing they taste, is that you can store them in the fridge for up to 5 days or you can freeze the mixture for up to a month if you are deciding to make a bigger batch.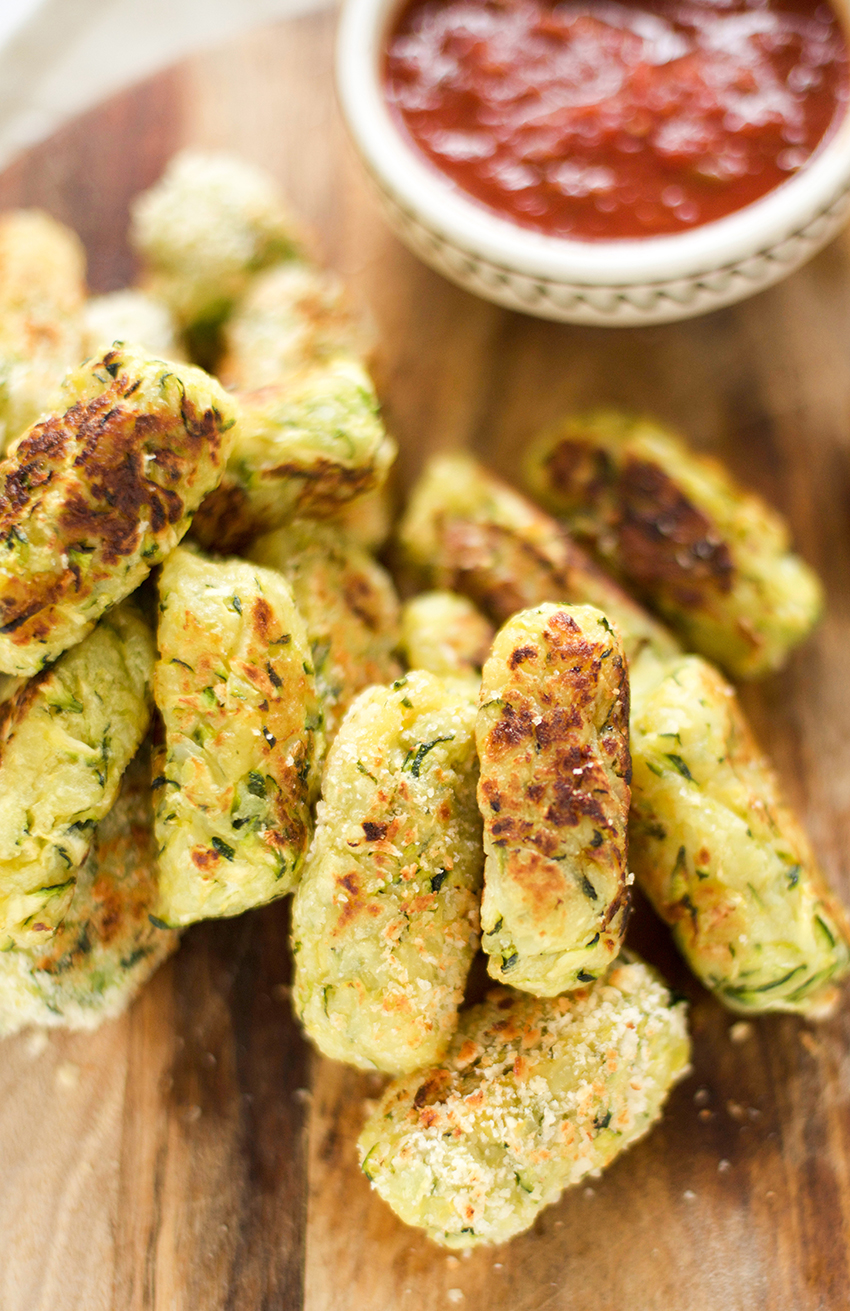 Zucchini Parmesan Tater Tots Recipe
Ingredients
2 cups fresh zucchini shredded (you don't need to peel them before)
3 large russet potatoes, not peeled and washed
1 cup Parmesan cheese
1 cup Panko breadcrumbs
salt and pepper
Method:
Fill a large pot with water, place unpeeled potatoes in, cover and bring to boil.Cook for 15-20 minutes, until the potatoes are fork tender but not completely boiled. When ready, remove from stovetop, drain the water and allow them to cool down for 5 minutes before peeling and grating on the large side of a box grater.
Preheat oven to 425F. Line up a large baking tray with baking paper and set aside.
Grate 2-3 zucchini, depending on their size and squeeze out the liquid, as much as you can using a paper towel. Add grated zucchini to the same bowl with the potatoes and add Parmesan cheese too. Mix to combine all ingredients. Season with salt and pepper.
Using your hands, form small cylinders with the mixture and roll them in breadcrumbs. Set them aside on the baking tray. Use about 1 tablespoon per tater tot and repeat the process until you finish the mixture.
Spray each tater tot with some olive oil and add to the oven. Bake tater tots until crispy, about 30 minutes, turning them halfway though. Serve with ketchup/ tomato sauce if desired.