Baskets are my go-to items for storage. They keep everything neat and tidy, but they can be a part of your decor too. We've shown you how to crochet an edge on a basket, how to crochet a basket from scratch, and even how to turn a basket into a picnic basket. Below, we are showing you how to turn an ordinary basket into a boho basket by adding a fun fringe to it.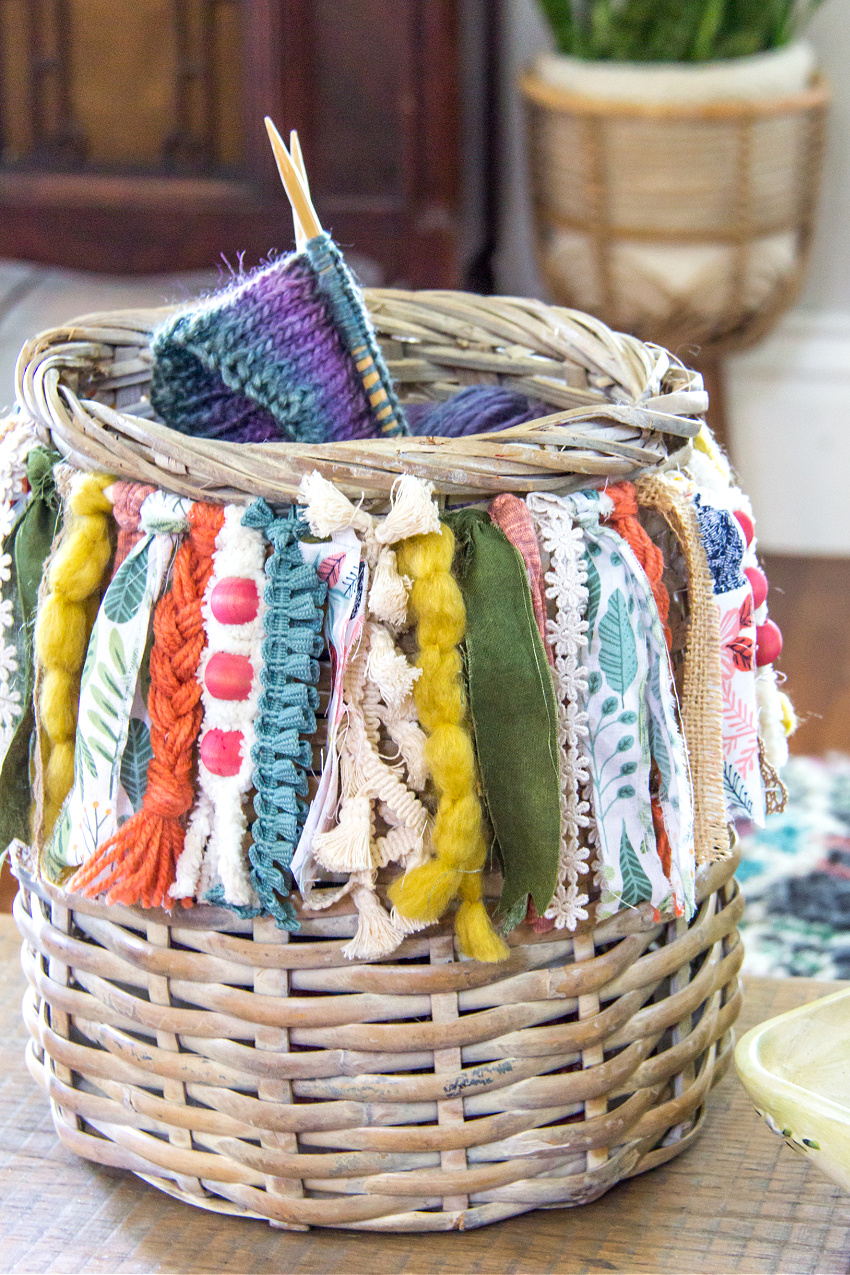 If there's one thing that thrift stores never seem to have a shortage of is baskets. Sometimes all they need is a little paint, a fabric liner, or to be decorated though to make them look brand new and perfect decor for your house.
This basket I'm using for whatever craft project I'm currently working on. I love that it's deep because when I'm knitting or crocheting I can keep my ball of yarn in there so it doesn't run all over the floor.
How to decorate a Boho basket
I love doing crafts where I can use up scraps of fabric, ribbon, and yarn. This is the perfect craft to do just that because you don't need very much and nothing has to match.
Supplies
Basket
Rope
Yarn, fabric, and ribbon scraps
Beads (optional)
Scissors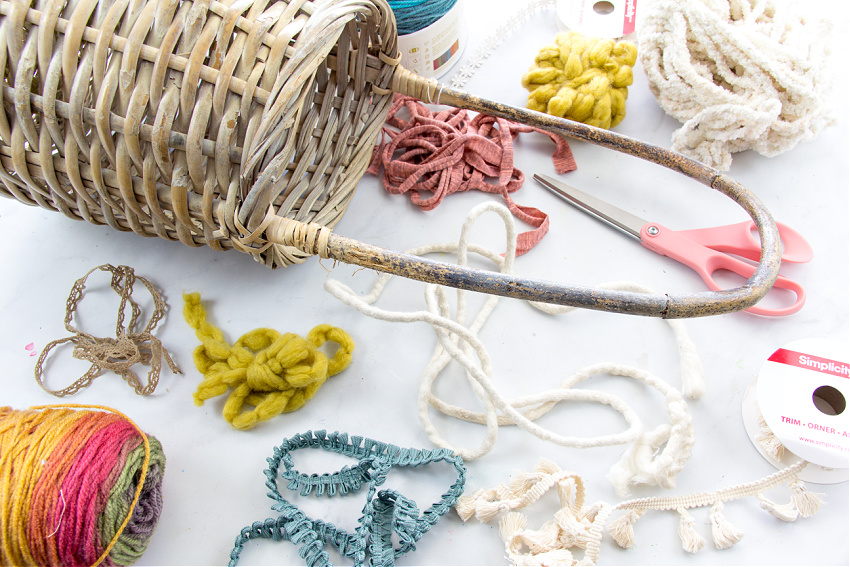 Instructions
The basket that I purchased (for just a couple of dollars) had previously been used for a decorative floral arrangement. Inside it, there was still a lot of floral foam glued to the base. I also didn't need a handle, so my first task was to remove the floral foam and the handle.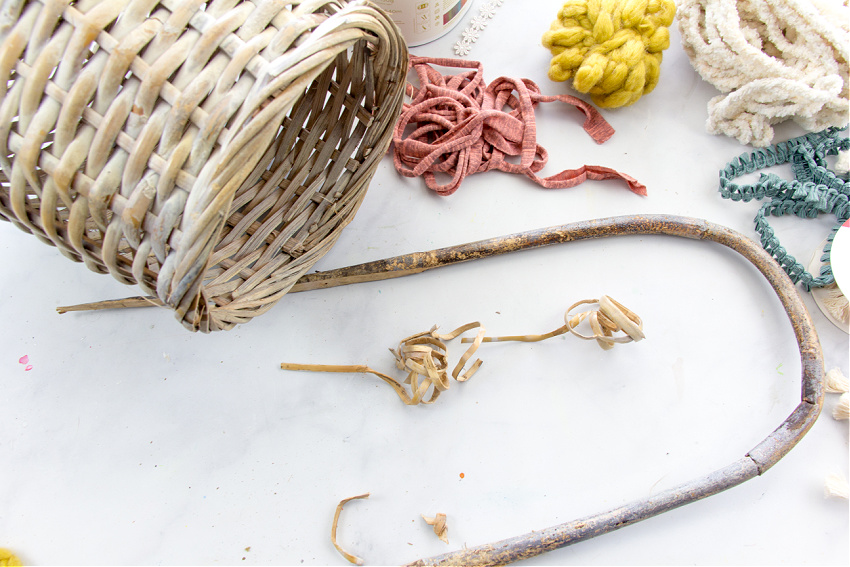 Now you are ready to start making a fun fringe for your basket. Fold each piece of fabric, yarn, or ribbon in half and create a loop for tying each piece onto a piece of rope.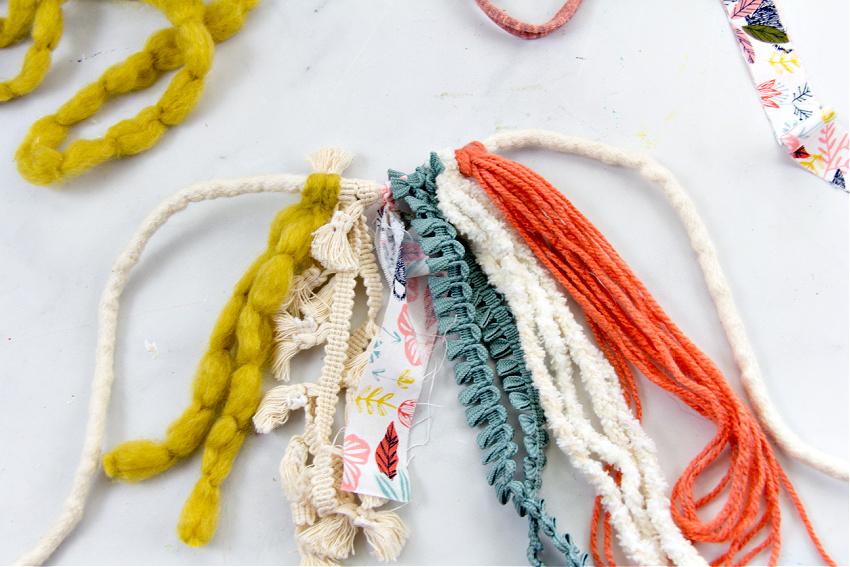 As you can see (from the image above), I used a really long piece of orange yarn and folded it over until there were 9 sections hanging down. I then braided those so they would stand out and not get lost amongst the wider yarns, fabric, and ribbon.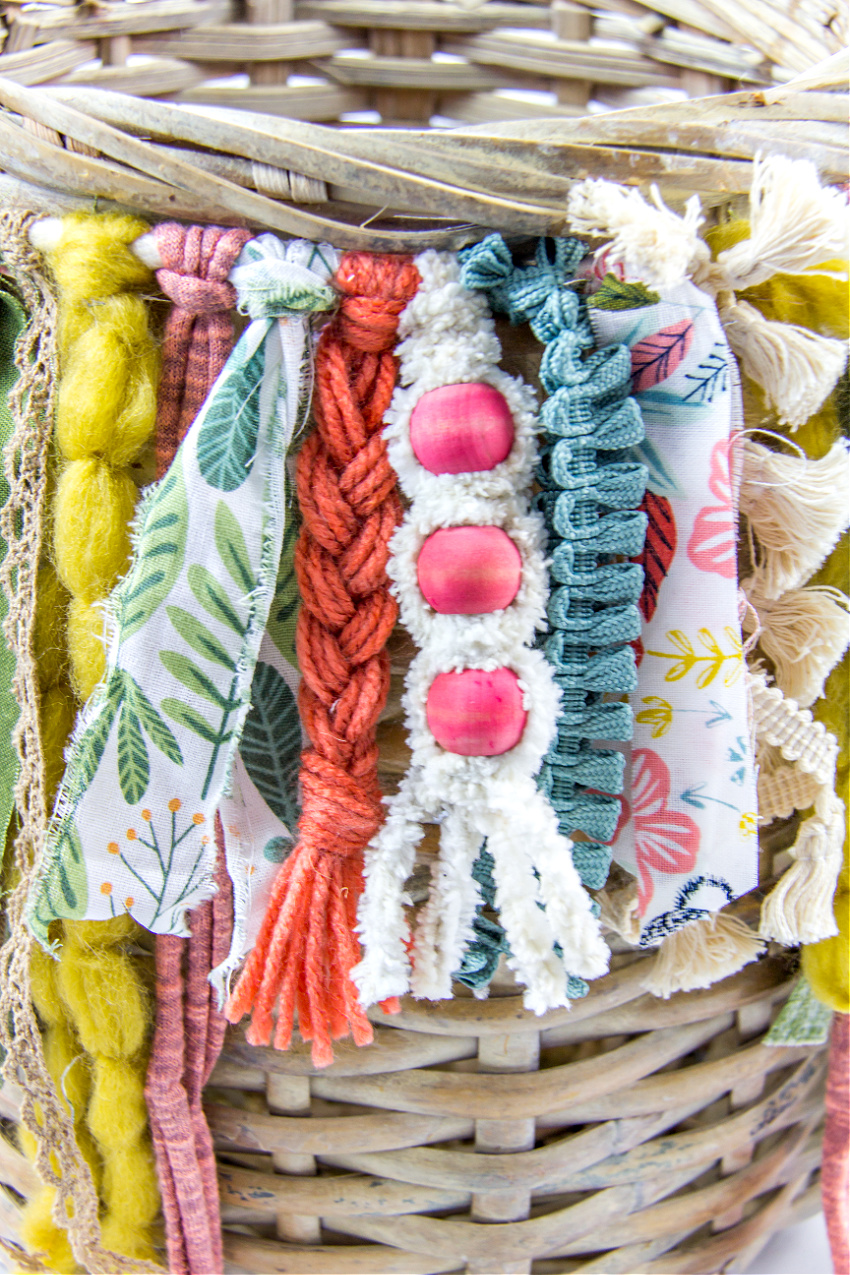 For the white yarn, I used macrame to add beads. You can follow the steps in the image below.
Once you've done the steps above, repeat the steps in the opposite direction. Do this for each bead that you add.
Once you've filled your rope with scraps of yarn, fabric, and ribbon, it's time to trim it so that it is all one length.
Tip: I make sure that the beads and braided sections are all the same and then cut everything else to the same length.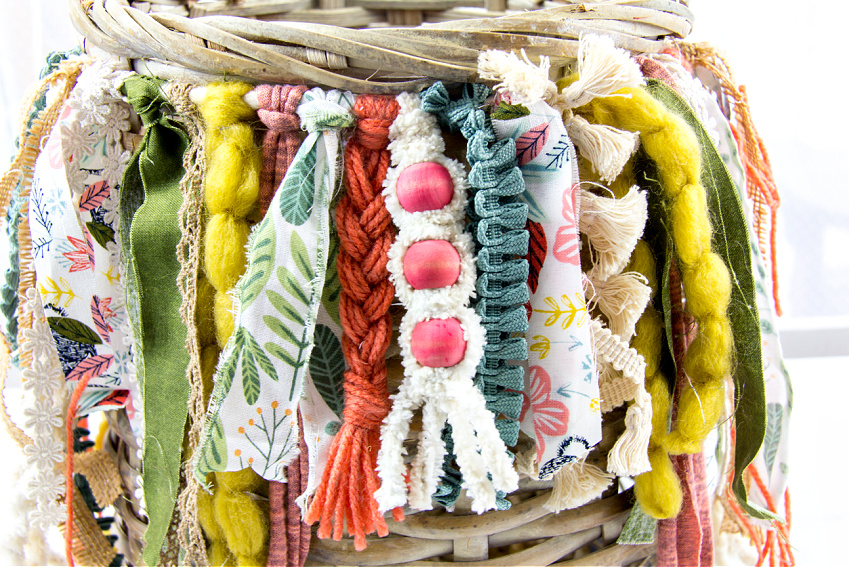 Please pin this post for later