Spring has most definitely sprung in these parts and although we are yet to get our vegetable garden tilled we can start potting fresh herbs and flowers to transfer later. If you love decorating pots, check out our lacy airbrushed flower pots and painted pots with a macrame hanger. Today we are showing you how to paint a terracotta planter using milk paint and then attach dried moss to it.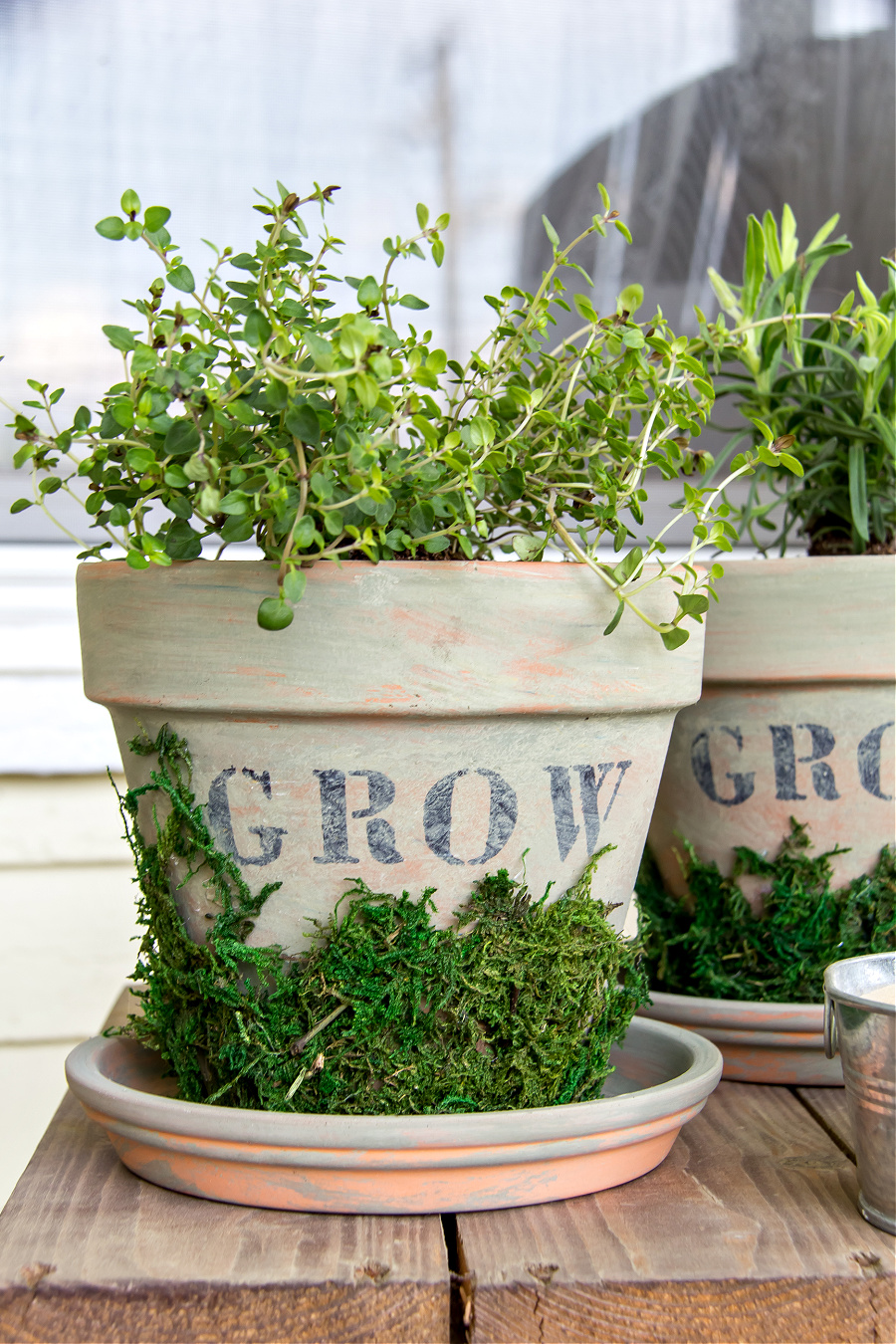 This terracotta pot craft is perfect for your window sill, front porch, kitchen counter, or back patio; anywhere out of the harsh elements.
How to decorate and paint a terracotta planter
This DIY is so simple. If you are planting herbs, don't forget to make our DIY plant markers too so you remember what you have planted.
Supplies:
Terracotta pot
Milk paint – we used Homestead House in Acadia Pear
Craft moss – available at craft stores
Paintbrush
Paper towel
Stencil
Permanent marker
Hot glue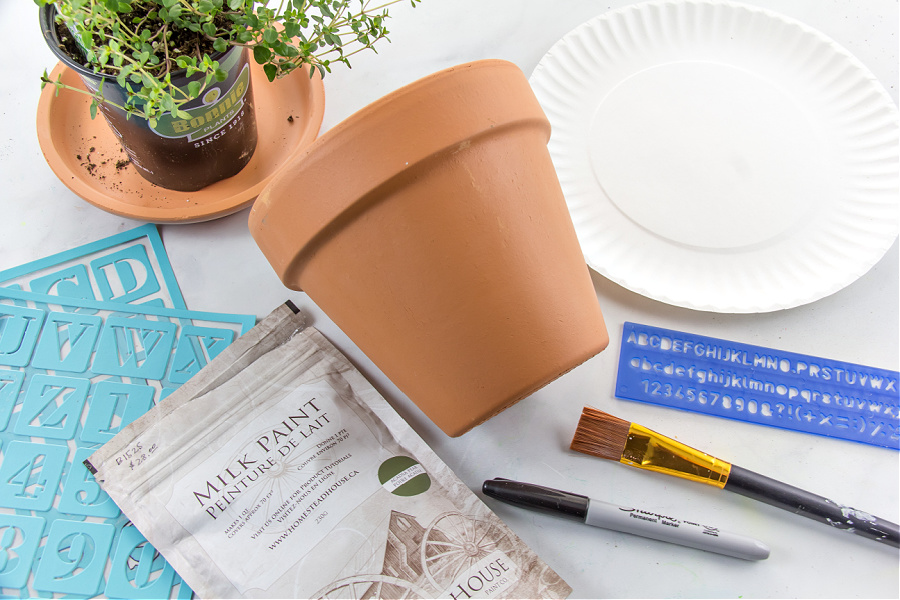 Instructions:
You will see that our instructions are slightly different from how we did the project. Initially, I wasn't planning on going over the stenciled word with the milk paint, but at the last minute decided to try it and loved it.
So, to begin this project, pull out your stencils and permanent marker. Ignore the fact that I already have milk paint on my terracotta pot.
Stencil any word you like on there. I went with 'grow' to try to inspire my plants to grow and not die because I tend to have a black thumb when it comes to plants.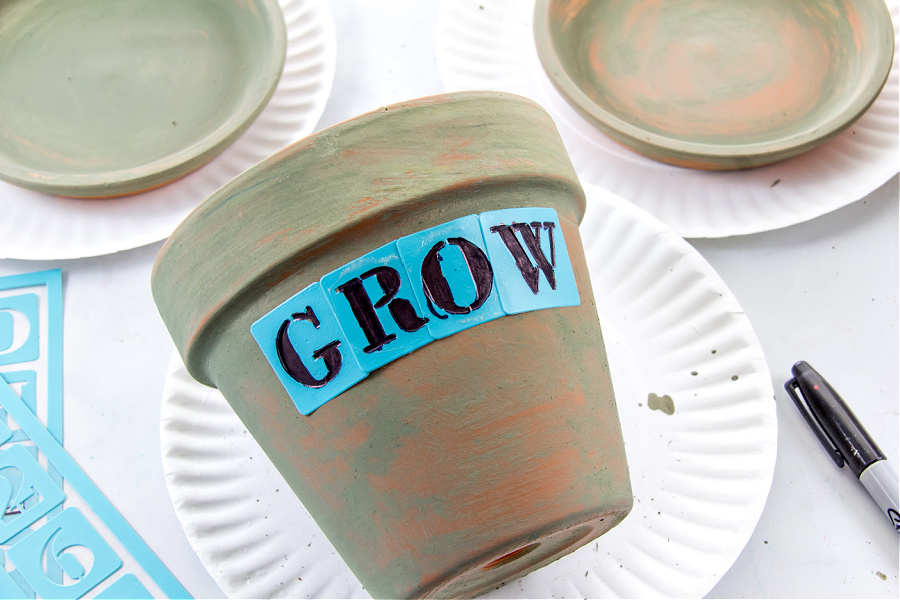 Now it's time to use your milk paint. Mix it according to the directions on the packet – ours was one part water to one part powder.
Brush the milk paint all over the terracotta pot, and then using a damp paper towel, wipe over it taking some of it back off.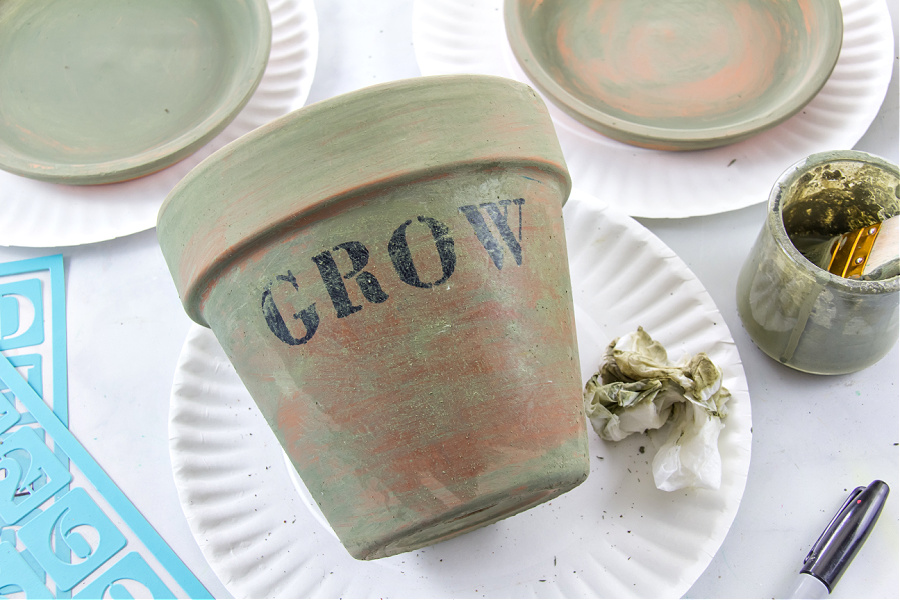 Set your pot aside to dry before moving on to the next step.
Use a hot glue gun to attach craft moss around the terracotta pot.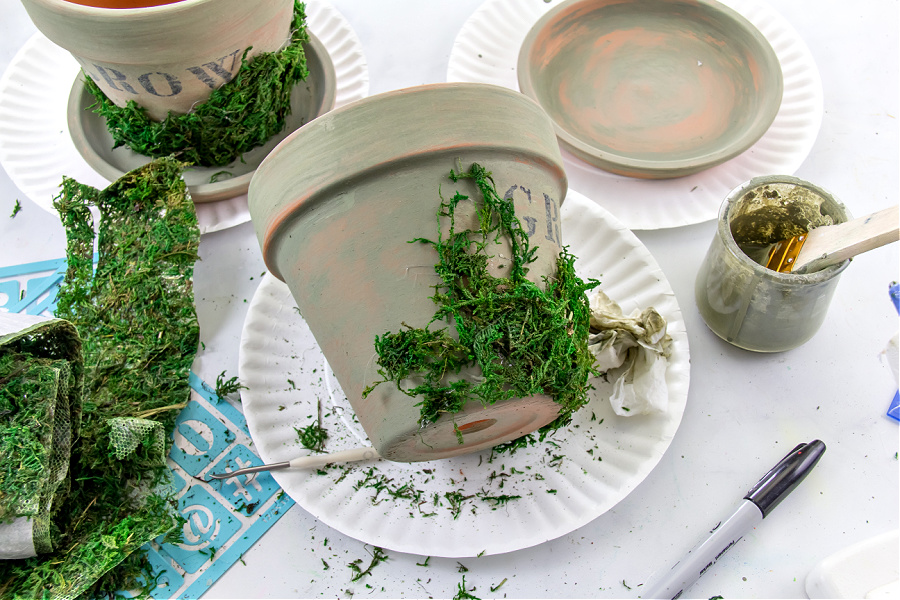 Put your favorite herbs in your terracotta planter and then display them on your kitchen counter, windowsill, front porch, or back patio.
Our finished terracotta planters
Pin post for later