I'm on a pipe cleaner kick (well, I'm always on a pipe cleaner kick). But we're extending the Heart-Shaped Goggles from last week to create a few fun mini heart rings.
Be prepared, these are addicting. A few twists and you've got some quick bling. These would be perfect to add to Valentines.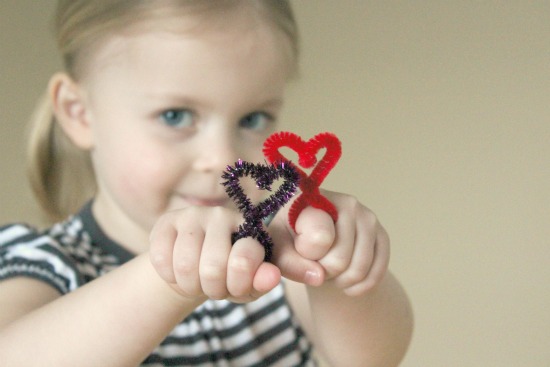 Supplies for Heart Pipe Cleaner Rings:
1 pipe cleaner, any color
1. Decide how big you want your heart. If you want it to be petite like the above photo, cut your pipe cleaner in half first. See below for 3 different sizes.
2. Wrap it around your finger from the center and twist it around.
3. Fold the two ends in to each other and twist them together, bending them in toward the bottom to form the heart.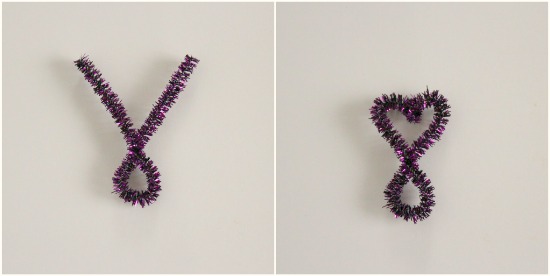 You're done. See, super simple. And all too cute for Valentines or any day of the week. Hearts are always in!