We've created some Threaded Wrapped Paper Trees for our Holiday ABC series and the letter T. They are fun to wrap, little ones love to help with this, and then display on your mantel.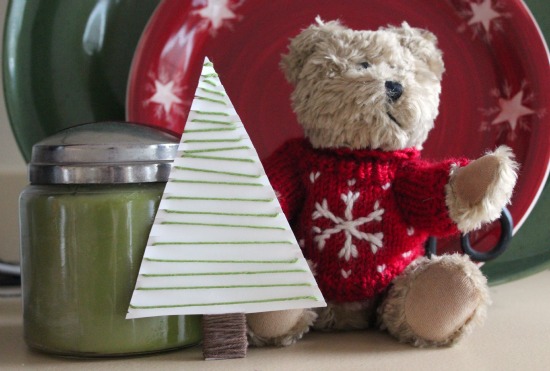 Supplies for Thread Wrapped Paper Trees:
cardstock paper – any color for your tree, white preferred
embroidery thread – these are fun little bon-bon yarns from Lion Brand
scissors
glue
1. Cut out the shape of a tree, with a trunk included. I just did this free hand. You could draw it out or find an image online and print out a pattern.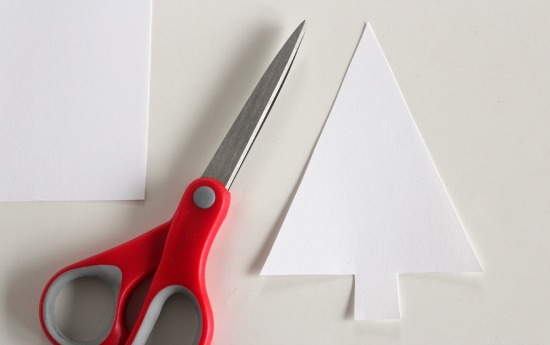 2. On each side of the triangle tree, cut small 1/4 inch slits all the way up the tree, about 1/4 cm or less apart from each other. This is where your thread gets "hooked" as you wrap.
3. Starting at the bottom of the tree triangle, hook your thread on bottom slit. Leave a small tail of thread at the bottom, it will get glued to the back later.
Keep wrapping around and around your tree, making sure the thread is hooked into each of the cut slits.
4. When you get to the top, cut your thread with a small tail at the top as well. Take your glue and add a drop to the top and bottom, on the backside, and attach your loose thread in place.
4. For the trunk, we didn't cut any slits, we just wrapped it around and around with the brown thread. Cut it off and add another drop of glue to the back of the trunk to keep the brown tail in place as well.
I'm sure there are all kinds of crafty trees being created at your house. Share your fun ideas in the comments!