With only 3 ingredients, this is the easiest homemade bubble bath recipe to make! You'll be splashin' around in no time!
My kids are always begging to have a bubble bath, begging! But every time we use commercial bubble bath from the store, it irritates their skin. Not good, especially with a child who has eczema. So I've been making our own homemade bubble bath and we haven't had any skin irritation, yay! They go great with our handmade crochet bath scrubbies too!
Homemade Bubble Bath
NOTE: this recipe will give you nice big bubbles to start, but they don't last as long as store-bought. But you can rest assured that these are better for your skin, chemical free!
Don't you just love those "cute" and "bacon" Shower Art pieces on our bathroom window? They come from Ugly Baby and they are my favorite!
Recipe:
Tip: have a larger container to store your bubbles in? simply double or triple the recipe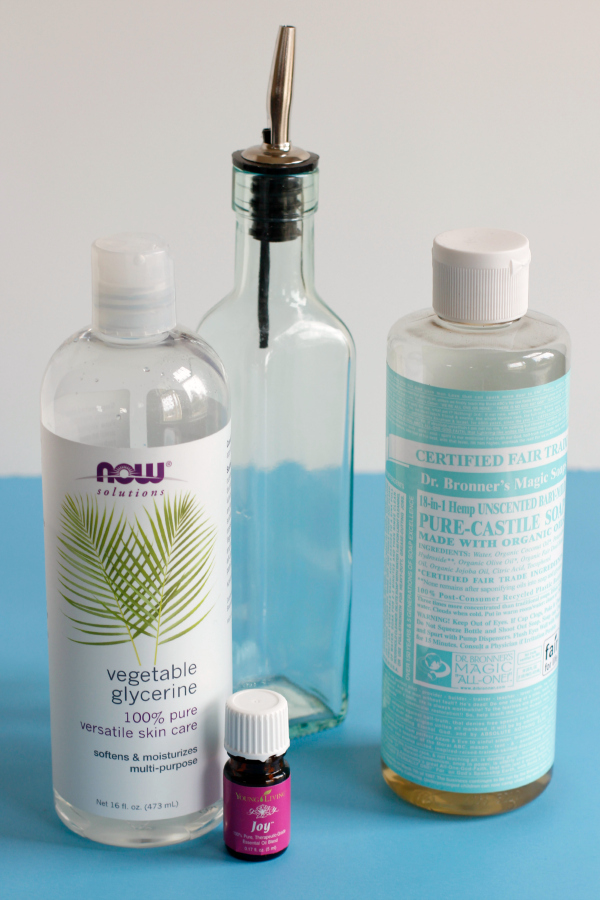 You can use any essential oil that smells the best to you, but I love using Joy for bubbles. It's a happy flowery smell that makes me want to relax in bubbles! Lavender or Citrus Fresh are both great options as well.
1. Pour your castile soap and glycerin into your container. If you're using an olive oil jar, you're going to need a funnel to pour your ingredients in. What I love about the olive oil dispenser is it allows the bubbles to pour out in a small stream into the bath water – perfect for allowing the bubbles to form slowly!
2. Add your drops of essential oil. You can add more than I list on the recipe, as the water in the bath will be diluting the oils even more. So add as many as you'd like for it to smell to your liking!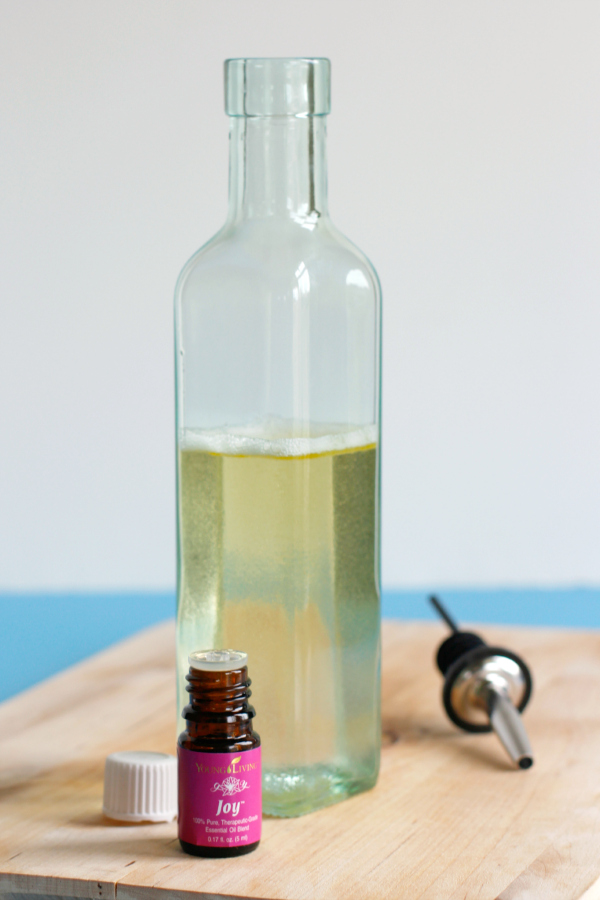 3. Place the lid on the container and give it a good swirly shake to mix it all up.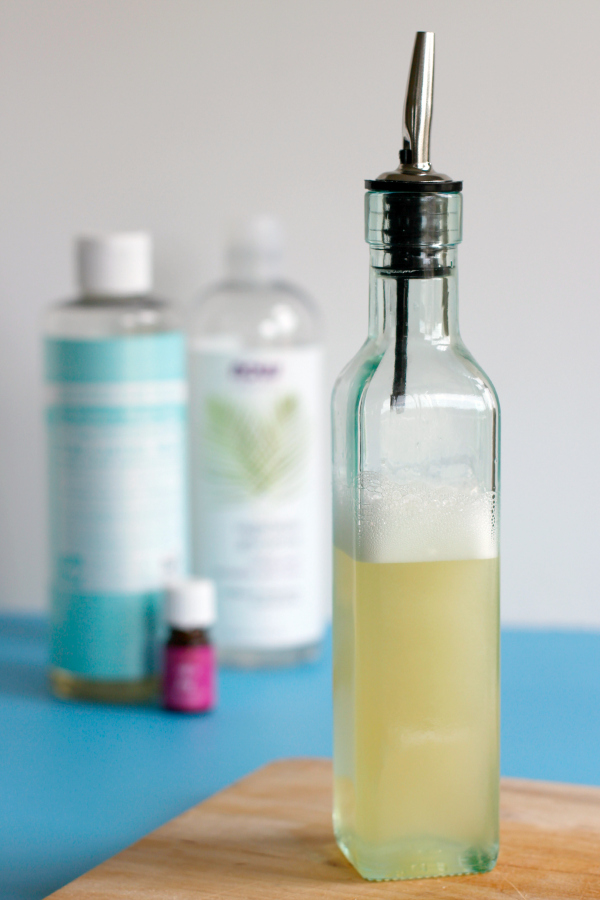 It's ready for the bath! Get your bubble on!
Even our little monster finger puppet is ready to relax in the bubbles!
*This post contains affiliate links. Thanks for clicking and supporting Make and Takes.
** Originally posted 2/26/15