This sweet scented sugar scrub is a great way to show your Valentine they deserve a little pampering! Make this DIY sugar scrub today!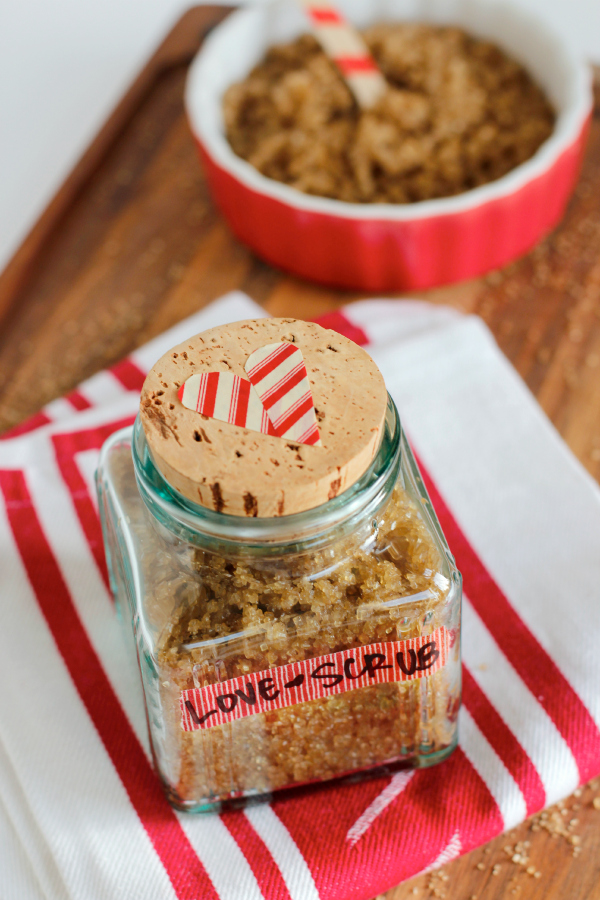 DIY Sugar Scrub
Looking for a super "sweet" Valentine's Day gift for a loved one? This is it!  Your Valentine will love this scrub even more when you add in their favorite aroma. I used essential oils in this recipe to make it even more "love"ly. Not only does this sugar scrub leave you with smooth skin from the coconut oil, but the therapeutic remedies of aromatherapy can help lift your Valentine's spirits as well!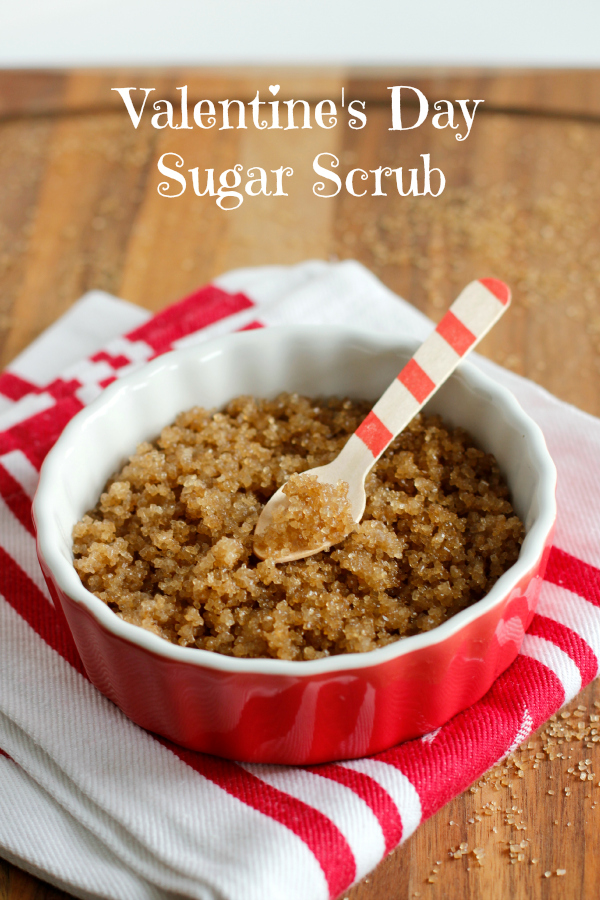 DIY Coconut Oil Sugar Scrub
It's ready for the bath and using to scrub your skin. Or even just a nice dry exfoliation leaving you moisturized and smelling great for your day!
Recipe:
Method:
Pour your sugar and coconut oil into a bowl. Add your drops of essential oil and mix it thoroughly.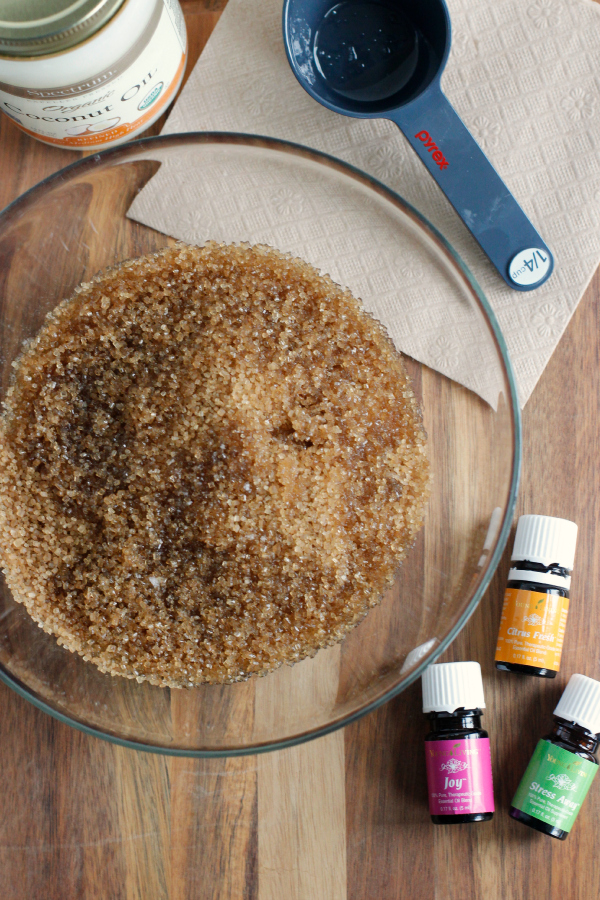 Really any aroma could work well, whatever essential oil you prefer.
Place your mixed sugar scrub in a small bowl with a small spoon right near the sink or bathtub, ready for your Valentine to use! Don't you just love these little wooden party spoons? They are the perfect size for scooping a teaspoon or two of sugar scrub to start exfoliating!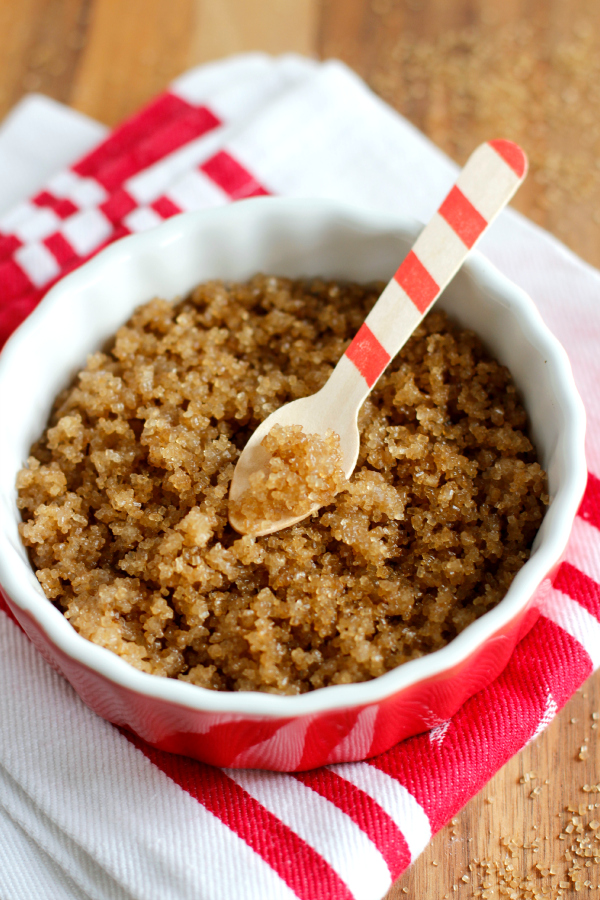 Or package your Valentine LOVE Sugar Scrub up in a jar, ready to give to family and friends as a gift. I found this glass jar at the Goodwill for $1 – score! A mason jar or a plastic screw top jar will work great!
I added a strip of washi tape to the side of my jar as a label for the scrub, so you don't confuse it with another jar of scrub you might have – what? you don't collect sugar scrubs? Label it with the essential oil you used. Or for this one, I simply labeled it "Love Scrub"!
Make a sweet little washi tape heart to add to the top of the jar! It's ready to gift to your loved one for Valentine's Day!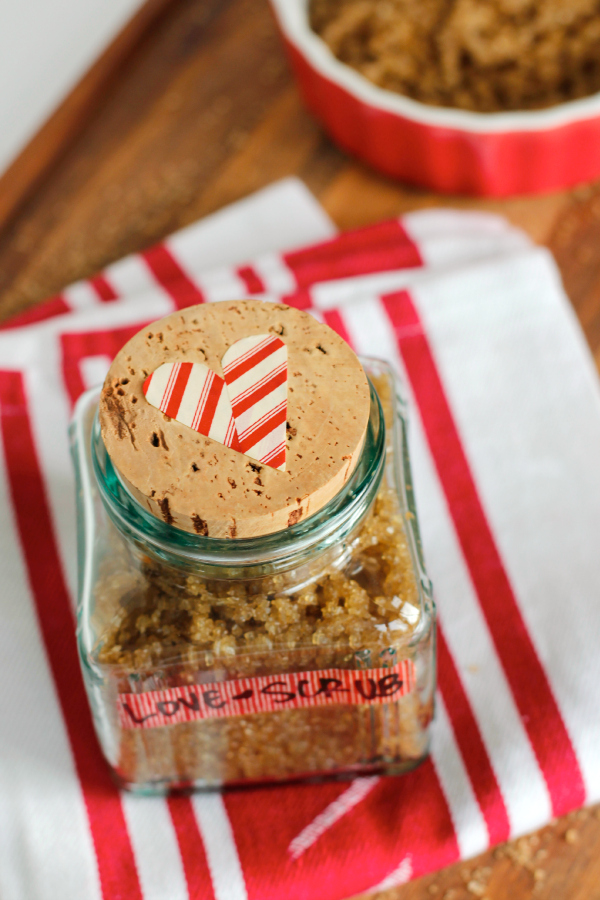 *This post contains affiliate links. Thanks for clicking and supporting Make and Takes.
**Originally posted 2/3/15