It sounds cooler to say "I was robbed," but I guess if we're being grammatically correct, the term would be "burglarized." I don't tell you this to put a damper on your mood. Make and Takes is a place we come to for joy and to find fun and positive ideas for our kids and families. But I tell you this because each month I share a trick or two about how you and your family can take Mother Earth in your hands (so to speak) and be a little more green…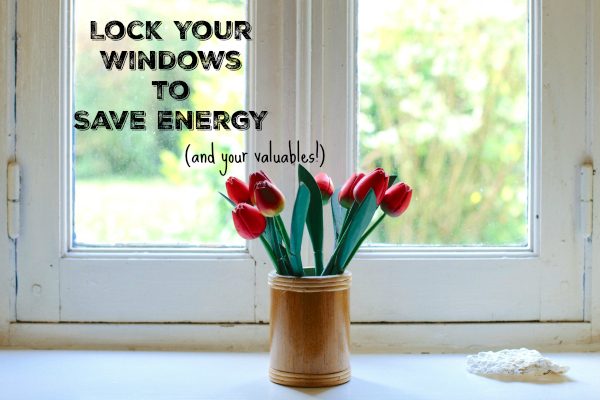 So here's confession time… if I had been practicing a simple principle of conservation I may still have my laptop (and 90% of my jewelry collection). And what is that simple step you ask? Well, I failed to lock my windows.
Besides just being a basic step for safety and easy deterrent for "bad guys,"
locking your windows can save energy.
Zolton Cohen of TLC's "Green Living" explains that: "Most windows…are made with compressible weather stripping that helps seal out air infiltration along the edges and between the upper and lower sash," (i.e. fancy-technical term for moveable panel). Cohen says : "the locks on casement windows draw the sash closer to the frame (in the case of double-hung windows, they're closer together in the middle), and that compresses the weather stripping, creating a more airtight seal." The seal is key to preventing air and water leakage, and "if your windows aren't locked when they're not open, you're not sing one of the features that contribute to their energy performance."
Locking my windows could've saved me time and energy wasted with an insurance adjuster. Locking your windows can save you and the planet energy (and perhaps, keep your jewelry collection in tact.)
photo credit: Colin Maynard