We have super easy DIYs for you to give your bedroom a makeover. Give your bedroom cozy winter cabin vibes, make a hook rack for added storage, and decorate your walls with these DIY picture frames. Below, we show you how to make a DIY wood headboard for your bed.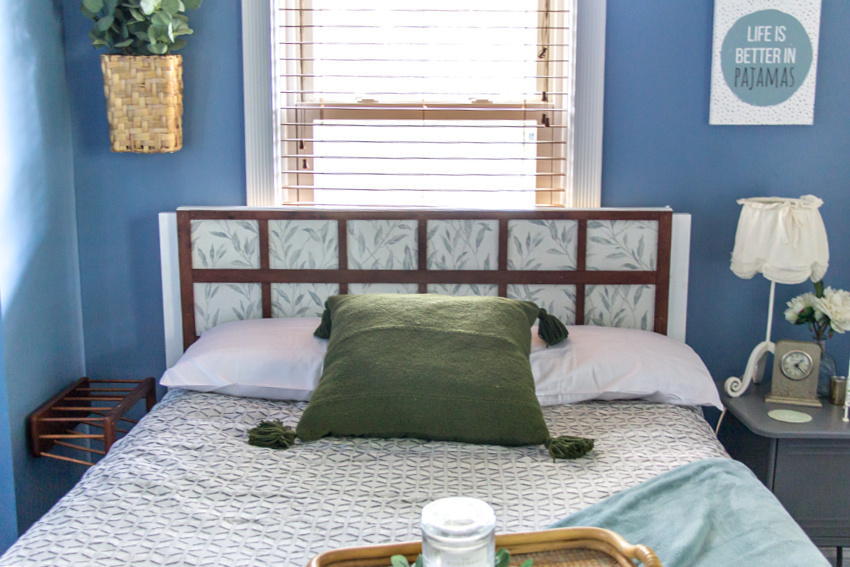 This is the guest bedroom in our house. We still have a couple of projects to complete, but the big one was adding a headboard to the bed before winter. When the temperature drops outside you can feel the cold on the pillows because they are so close to the window. This headboard will prevent that from happening. It also gives our guests something to lean against when they sit up in bed.
DIY wood headboard
This project cost us less than $30. Although, we had a few of the supplies on hand including paint, stain, tools, and nails.
Supplies
Headboard – We purchased a secondhand one on Facebook Marketplace for $10.
Wallpaper – We purchased boho leaf peel and stick 17.3″ x 78.7″ on Amazon for $11
1/2 inch cabinet grade plywood
Wood saw
Paint
Stain
Nails (and hammer)
Pencil (and ruler)
Instructions
This is the headboard we started with. Unfortunately, Mike got to it with a pencil to start marking it out before I managed to grab a photo. As you can see though, it was a basic white full-size headboard that the previous owners had purchased for their child's bed.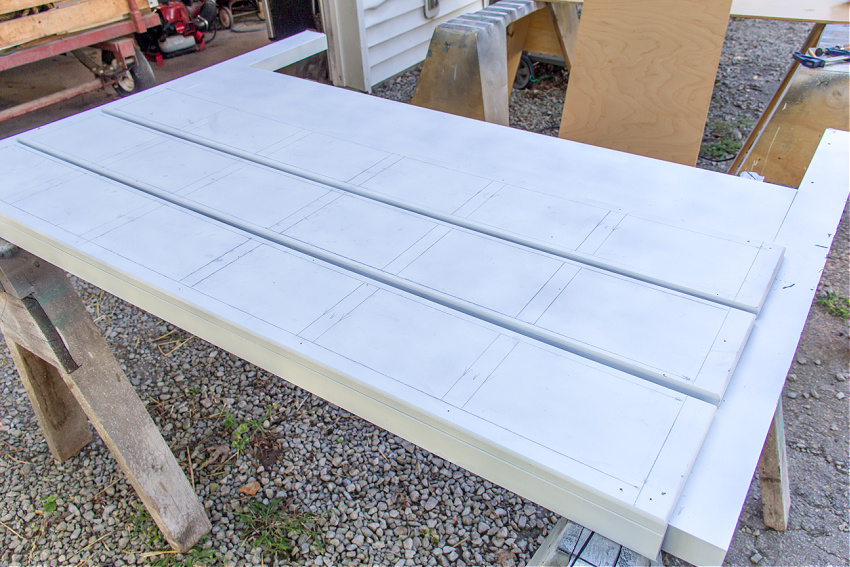 When I purchased the wallpaper, I thought I had bought enough to cover the top section of the headboard. However, Mike reminded me that after it's cut there wouldn't be enough to match up the pattern. Together, we came up with a new plan that meant the wallpaper pattern didn't need to match up. He marked out squares (pictured above) where the peel-and-stick wallpaper would be placed.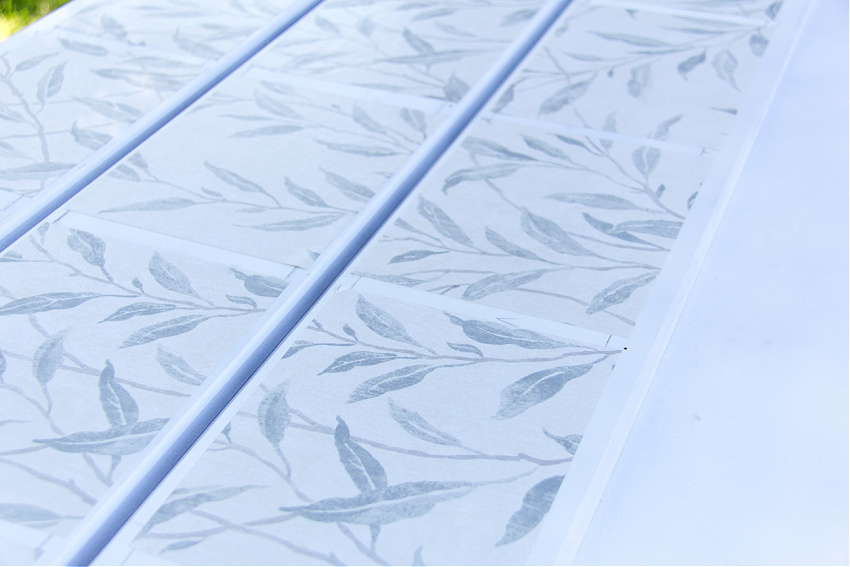 He then used a saw to cut a piece of cabinet wood into thin pieces to make a window pane around each piece of wallpaper.
Once all of the wood was cut into strips, some pieces were cut even smaller (as you can see in the photo below).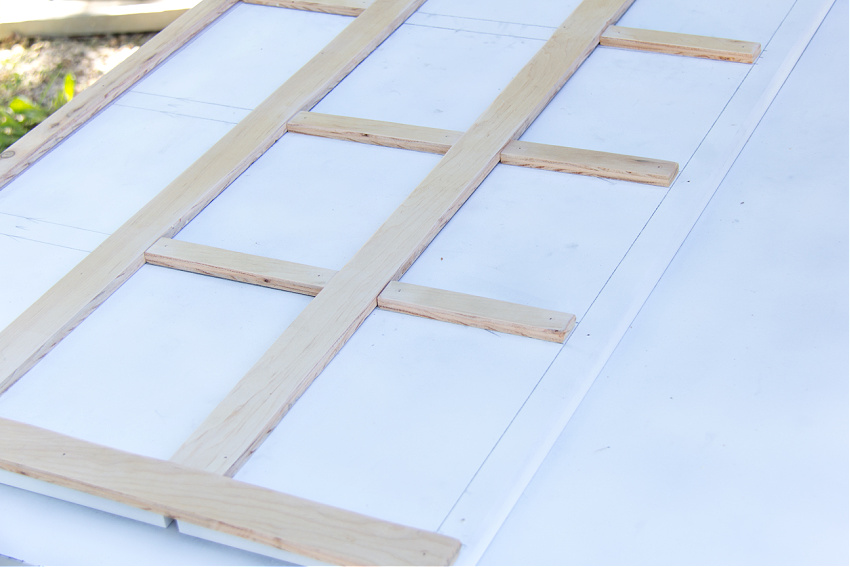 The wood pieces were then all placed on the headboard to ensure they fit together. They were then stained in a red chestnut to match the other furniture in the bedroom and set aside to dry. Each piece was then nailed onto the headboard.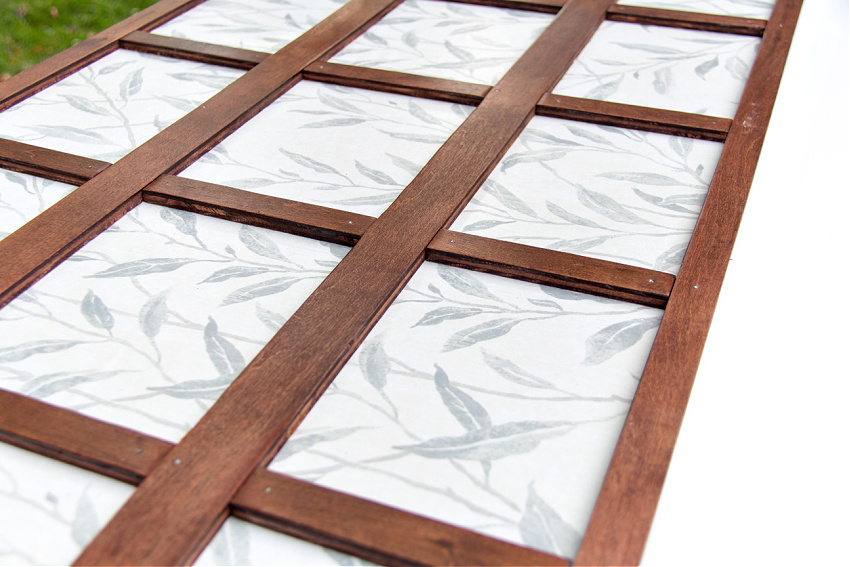 The rest of the headboard was given a fresh coat of paint and left to dry overnight before it was attached to the bed frame.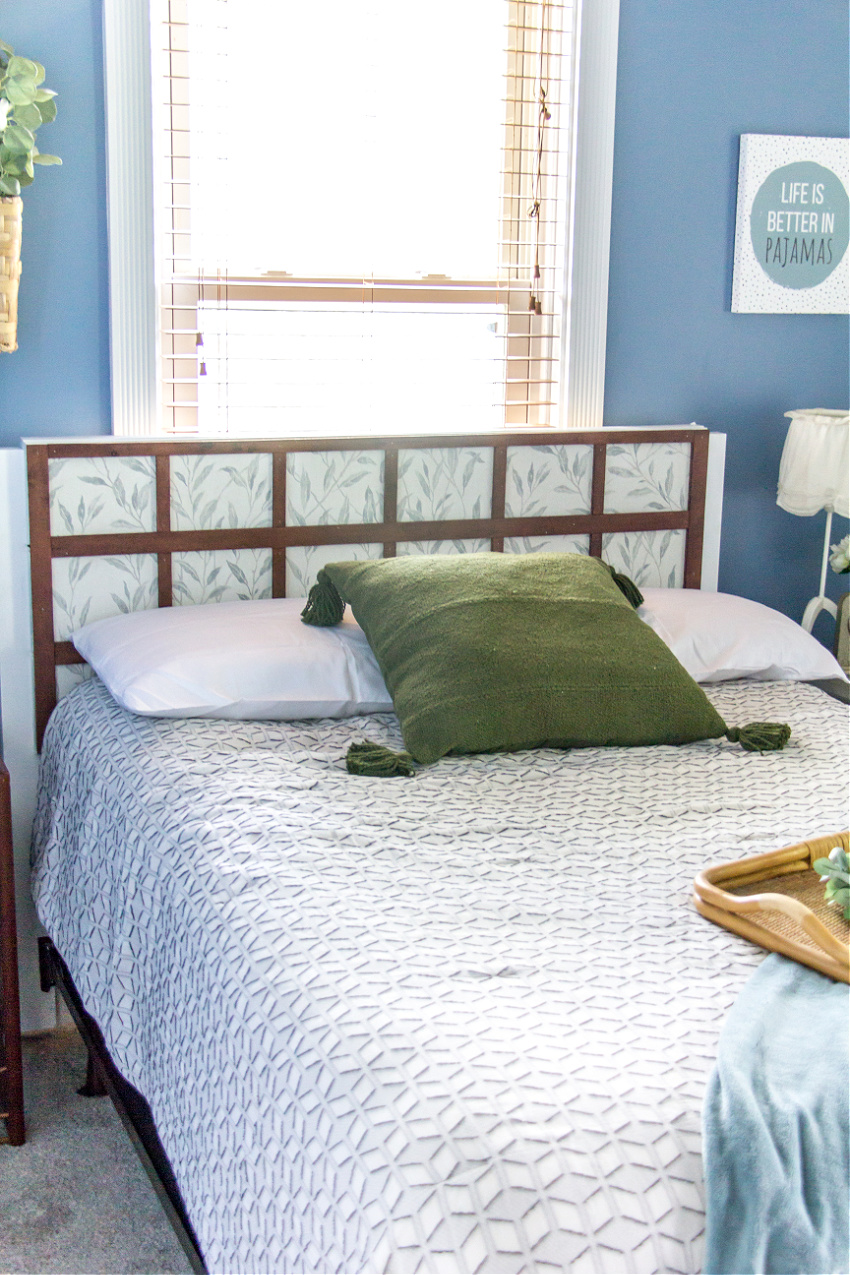 I feel like this headboard brings a natural, cozy feeling to the bed making it perfect for guests.
Pin this post for later